Demand for Singapore property during the pandemic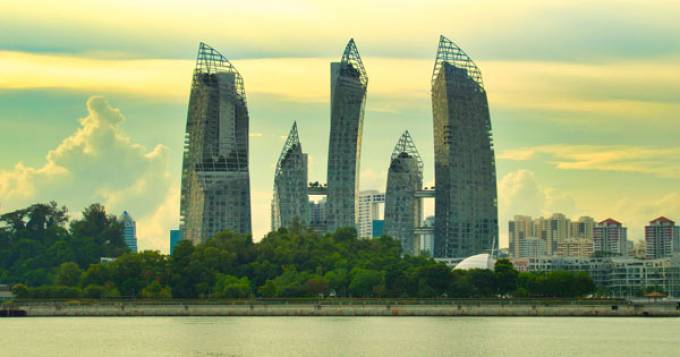 In spite of initial predictions that demand for housing would remain low after the dip in April, sales of new homes, as well as the sale of resale flats and condominium units, rebounded in June. Housing experts have also predicted that while housing prices may dip, they are unlikely to crash like they did after the global financial crisis in 2009. While some property experts are optimistic about the present demand for housing in Singapore, others remain cautious as the growing unemployment, looming recession, and uncertainty of economic recovery suggest that the darker days lie ahead.
On 7 April, Singapore went into lockdown where only essential services were allowed to continue operations as per normal. This 'circuit breaker' period led to services such as showroom viewings being suspended, even as foreign buyers were restricted from entering the country in order to view the houses. Economic uncertainty resulting from months dealing with an ongoing pandemic also contributed to more people tightening their purse strings and deferring large purchases in order to ride out the storm.
However, in subsequent weeks, some developers began providing discounts in order to lure back buyers. Virtual showings also became the norm, and people became much more comfortable with virtual tours and online viewings. According to Ismail Gafoor, CEO of real estate agency PropNex, 'Buyers of new homes became more comfortable with digital viewings and transacting online from April to May, with attractively priced projects and low interest rates likely nudging them to make a purchase.'
Other developers have taken similar measures and have gone online to raise interest in new units by holding virtual tours and online presentations. Such arrangements not only benefited property agents who no longer had to be constrained by their travelling time to the locations of their units, but also benefited prospective buyers. While those working in essential services were allowed to continue working as per normal, others were asked to work from home. Virtual tours could thus be conducted and attended by both parties from the comfort of their homes, at all hours of the day. Even after the end of the circuit breaker, virtual tours and videoconferencing continue to trend, allowing prospective homeowners to fit in more viewings into their day.
Prospective home owners who are concerned about their ability to keep up with their mortgage payments have also been reassured by low interest rates and actions taken by the Monetary Authority of Singapore which have allowed people to defer their loan payments to the end of the year.
Those taking out housing and renovation loans will be able to defer the principal payment, or both principal and interest payments on their loans until 31 December 2020. Though they would have to pay interest on the deferred principal amount, they will not be charged interest on deferred interest payments. For potential property buyers, this measure provides them with additional ease of mind in knowing a temporary loss in income during this period or in the months to come will not be worsened by the need to make housing loan repayments during this period, so long as they are confident in being able to fulfil their financial obligations in the following year.
12 Aug 2020
Rayne
We are likely moving to California at the end of next year, we certainly won't be spending near as much $ as we do here.

I have scoped out the best high schools for my son, nearly as good as SAS, but free. That alone will be a huge weight lifted. I've been checking out used cars on Carfax.com .....



Posted in General Discussions
Listings on PG in the last 2 months...definitely more supply

15/7/2023- 30,000
22/7/2023- 30,200
29/7/2023- 30,100
5/8/2023- 30,300
12/8/2023- 30,400
19/8/2023- 30,700
26/8/2023- 30,900
2/9/2023- 31,100
9/9/2023- 31,600
16/9/2023- 31,700
23/9/2023 -32,200



Posted in Property Talk, Housing & Rental
Try these people..... I cannot vouch for them as I've never needed a translator but apparently they are also accepted by the various ministries here.

https://www.singaporetranslators.com/