Helping Hawkers Go Digital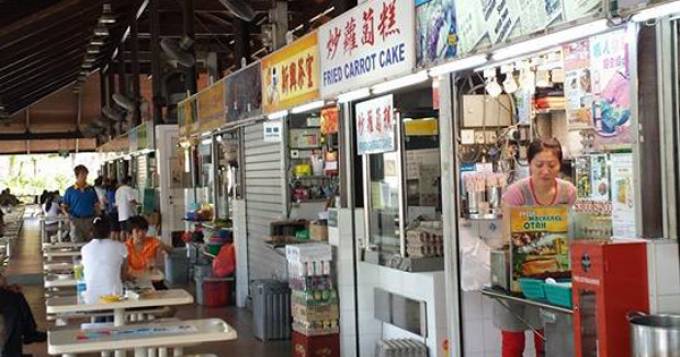 Since 19 June, Singapore has made the transition into Phase 2 of its reopening plan where people are once again allowed to resume dining in at restaurants, cafés, hawker centres, and other food and beverage outlets. Social distancing rules remain in place and diners are expected to maintain a one-metre distance amongst themselves, or between groups which are currently limited to a maximum of five people.
For many hawkers, however, the return of their customers at a fraction of their pre-Covid levels is not enough to mitigate the financial damage that had been wrought from reduced footfall during the two months' lockdown. Some hawkers are also concerned about having to deal with digital transactions, and having to step out of their comfort zone at a time when anxiety and stress levels due to the impact of the virus are already significantly high.
Other hawkers prefer to keep the convivial atmosphere of the hawker centre alive, preferring to interact with diners rather than delivery drivers, and to accept cash on the spot—a choice that allows them to avoid having to grapple with new technology, and helps them to keep their prices low as they take 100% of the payment, and do not have to pay commission fees to online food delivery companies.
Hawkers with the financial means to weather the storm may survive without needing to change their business model too radically, but others may have to be prepared to find ways to adapt in order to boost their earnings. As Phase 2 is currently expected to continue for months, hawkers looking to recoup losses or find alternative ways to bring in more income may need to explore digital solutions.
Taking up e-payment solutions
While an e-payment solution may not seem like a way to earn money, hawkers who are struggling to make ends meet may wish to take advantage of special financial incentives provided by the IMDA to take up contactless payment. Hawkers who sign up for this initiative before 31 December 2020 can enjoy cash rewards of up to $1,500 ($300 per month, over a period of five months). Through this initiative, stallholders will be provided with unique SGQR labels for their stall. If they demonstrate a sustained use of said QR code and contactless payment by completing at least 20 transactions per month, they will get a $300 bonus in the following month.
Evaluate delivery options
Some stallholders are leery of partnering with food delivery companies, and there's good reason for this. Some of the most popular companies like Deliveroo, Grab, or Foodpanda tend to charge higher commission fees for their services. Hawkers who typically charge a few dollars per meal are unable to lose up to 30% of their revenue on commission. Raising their prices is also not a viable solution for them as it may disappoint their regulars. However, there are alternative platforms and digital solutions that hawkers can rely on to boost their business. Take.sg, for example, is a simple website that capitalises on the popular Whatsapp app that many are already familiar with, allowing them to take orders online from customers islandwide and make their own delivery arrangements. BySGForSG is another option with extremely competitive rates. The non-profit group is free to join and charges a meagre 5% commission per bill, where 100% of that 5% is donated to charity. The hawker will pay fixed delivery fees of $3 for islandwide delivery to their customers, while the customer tops up an additional $5, thereby providing the delivery driver with $8 in total.
Obtain tech support
Starting from September 2020, people who are having trouble with their digital devices will be able to obtain help from any of the 46 planned SG Digital community hubs around Singapore. Five of these hubs, located at Tampines, Bedok, Macpherson, Redhill, and Clementi, are already in operation today. The hubs will be staffed with Digital Ambassadors who will help to teach the public to use technology, though seniors and hawkers will be prioritised. The help centres will be located at community centres and public libraries all around Singapore, and will provide one-to-one coaching in using technology. Tier 1 services are intended to help people learn to use basic communication tools, such as Whatsapp. Tier 2 services will involve learning how to use digital services provided by the Government, such as the use of SingPass Mobile, and tier 3 services will involve learning how to use e-payment.
19 Aug 2020
Rayne
Show me a person who eats seafood all the time. If cholesterol were a problem only for such gourmets, we would quickly learn to prevent this problem from occurring.



Posted in Beauty, Health & Fitness

I can tell you the story about the Advocate Father of the Catholic Church here in Singapore (his office is at the Novena Church) when my wife and I decided to marry and neither of us are gay. He don't much like me as I knew too .....



Posted in General Discussions
Re: PR Approval Probability 2022



Age: 27
Gender: F
Nationality: Myanmar
Race: Chinese
Education: ACCA Member (awarded the SG Top .....