Understanding HDB (LUP) Lift Upgrading Programme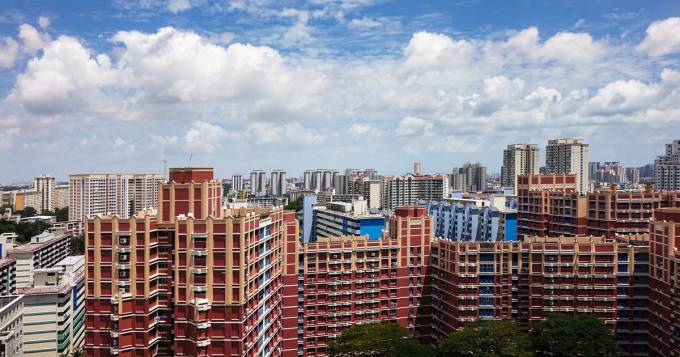 One of the worries of buyers looking to purchase a house in an older HDB housing estate is that the flats may not have the newest amenities installed and may lead to one having to put up with a lower standard of living. The Lift Upgrading Programme (LUP) is one of HDB's three programmes to revitalise mature housing estates and to provide residents with some solutions to some of their more pressing needs.
One concern in HBD blocks that are 30 years old or older, may be the lack of lift access on every floor as older blocks tend to have lifts that only stop at certain floors. Through the LUP, older flats can be fitted with new lift shafts and lifts to allow residents on every floor to access the lifts, thereby laying the worries of new buyers to rest. Even for new homeowners who are purchasing a unit in the block in their late twenties or thirties, the LUP ensures that those who develop aching joints, leg pains, or other mobility issues by the time they reach their golden years will be able to access the lifts without having to walk too much or climb the stairs. Older housing estates who have undergone such upgrading exercises will also be more inclusive and friendly towards those with severe mobility issues.
Apart from that, new modern elevators feature more safety features in order to prevent passengers from suffering harm. For instance, the doors of newer elevators will not close when passengers are too close to the edge. The response time of sensors will be kept at under 50 milliseconds, and the stopping time of doors will be kept at under 200 milliseconds. In the newer lifts, closed-circuit television and digital screens will also be installed.
Unfortunately, not all HDB flats built before 1990 will be able to benefit from lift upgrading. HDB upgrading used to be a controversial political issue back when the government's stance was to prioritise upgrading in wards that had voted for the PAP, and to complete the upgrading for all such wards before any upgrading would be scheduled for opposition wards. Since then, the government has reversed their stance to ensure that mature blocks in opposition wards will be similarly eligible for the LUP. Even so, lift upgrading takes time and not all blocks which meet the requirements will be able to be upgraded immediately.
First, HDB will identify the blocks that require lift upgrading. The selection criteria includes the age of the block, the needs of the residents, the technical viability of upgrading or building new lifts, and the cost involved. Next, a poll will be conducted among households which have at least one Singapore citizen as a flat owner. During the polling exercise, flat owners will get a chance to view proposed lift upgrading plans and vote as to whether they wish to go ahead with the exercise. If 75% or more of the households agree to it, the upgrading exercise will go ahead.
Lift upgrading is a time-consuming exercise that will take over a year to complete. Before a lift is constructed, six months to one year will be spent on finding and diverting any underground obstacles like cables and pipes. Water, electricity, gas, and telephone services may be affected in the meantime. After that, a procedure called piling is carried out to support the new lift shaft. From the start of piling, it takes about a year before the lift becomes operational. Lift upgrading for any HDB block is thus a lengthy process that can take anywhere between 18 to 24 months to be completed. After the new lift is constructed, the older lifts will then be upgraded—in some cases, one of the older lifts might even be closed down. The upgrading process of older lifts takes around 9 months.
Due to the high cost involved in constructing the additional lift shafts and lifts and maintaining said lifts, flat owners are also responsible for bearing a part of the upgrading cost. According to the HDB, the government will first subsidise a large portion of the costs, followed by the Town Council which will pay a portion of the remaining costs. Flat owners will cover the remaining costs, paying up to a maximum of S$3,000 (not inclusive of GST) per household for the upgrading to be done. Unfortunately, the subsidised cost will not be available to households without a Singapore citizen flat owner and these households will need to bear their share of the full upgrading cost.
26 Aug 2020
Rayne
Re: Laptop anti virus software
Exactly. But you can also turn it off and install an antivirus you prefer,that depends on you.



Posted in Computer, Internet, Phone & Electronics
The material is rhodium plated, does it mean it can't be worn 24/7, for a swim, etc.. It will rust? Anyone familiar with swarovski or rhodium plated jewellery, please advise whether it would rust ?



Posted in Beauty, Health & Fitness
Hi everyone,

I am going to be relocating to Singapore from the US. I'm wondering what areas should I be considering for housing? I am in my late 20s. I am hoping to find a 1 bedroom apartment, that is both spacious and well-connected to public transport. Most of the 1-BR apartments that I see .....



Posted in Property Talk, Housing & Rental
Resurge Review Weight Loss Pills Really Works?
Weight reduction starts to happen in the body when the framework arrives at what is by and large viewed as a condition of negative vitality levels. Resurge Review this implies the individual is losing more vitality than the person in question is expending through food and other sustenance .....



Posted in Beauty, Health & Fitness
Re: Tenancy agreements/leases and your rights as a tenant
Hi everyone, seek for your help as my landlady has been harassing me a lot lately

1 Jan-31 Dec 2020
Common Room
$800/month, $800 deposit paid
Single late 50-ish lady very devoted to her faith, retired, stays home 90% of the time and .....



Posted in Property Talk, Housing & Rental