Pros and Cons of Driving in Singapore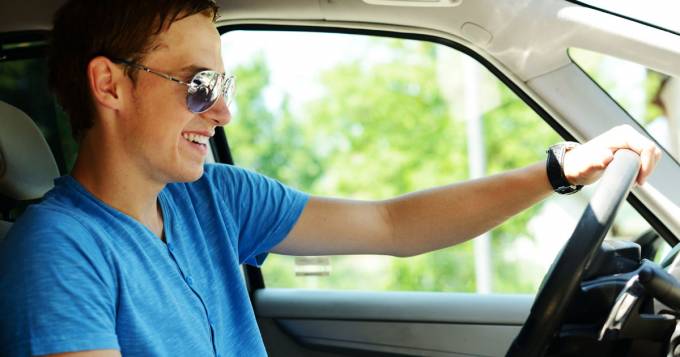 While Singapore has one of the highest population densities on Earth, traffic conditions are not as bad as many of the world's supercities, such as Tokyo, London, and Paris. However, that's not to say that there aren't some problems. Due to the efficiency of the road network, some drivers can take this for granted and become inconsiderate to other road users. A rise in car ownership saw the Government make a special effort to encourage other forms of transportation. This is particularly important in the green image that Singapore wants to present to the world.
Here is a closer look at some of the pros and cons of driving in Singapore.
Pros
Connected Road Network
Singapore prides itself on its extensive city planning, which generally means a road network that is very well connected. Also, the traffic systems operation helps to keep cars flowing smoothly for large portions of the day and night.
Well-Maintained Roads
As you would expect in a country as wealthy as Singapore, the roads are both smooth and clean, and the contrast is most apparent when compared with other parts of the region. You are not going to find yourself bumping along in quite the same way as you would elsewhere in Southeast Asia! This makes it the perfect destination to bring your classic car! You can safely ship a classic car using a company such as Autoshippers to Singapore and truly make the most of the magnificent driving experience.
Strong Traffic Enforcement
Laws are strict in many areas of Singaporean life, and the same is true of the roads. Speed controls and traffic light restrictions generally keep everything safe and orderly. Plus, the traffic police force controls the roads effectively.
Clear Road Signs
Unclear road signs are not a problem in Singapore. Almost everything is written in English, which helps international drivers significantly. There are also language-specific road signs in key areas such as Little India or Chinatown.
Safe and Largely Crime-Free
Singapore is known for its safety all over the world. The roads are well-lit, and police patrols regular, meaning that you don't have to worry much about the security of your vehicle. This peace of mind makes driving in the country an altogether more positive experience.
Cons
Car Ownership Costs
The system of car ownership in Singapore means that technically you are leasing a car rather than buying for a period of 10 years – and you have to pay thousands for the privilege. At the end of the period, you then have to scrap the car or pay for an extension.
Poor Drivers
Every country in the world has its own driving culture, but driving in Singapore can sometimes feel like a battle of strength and showmanship. You are likely to find a lot of sudden overtaking without signaling, as well as people beeping their horn in anger, and sometimes rude gestures. You may also see people battling back against this with a 'trapping technique' that involves slowing down to box out impatient drivers. It may well be the high cost of car ownership that has led to this phenomenon. Taxi drivers are often guilty of particularly aggressive driving techniques.
Expensive Parking and ERP Charges
We have already mentioned the expensive nature of driving in Singapore, but there are a couple of other expenses to add to the list. First, there is the electronic road pricing (ERP) scheme that is supposed to deter traffic during peak hours but instead proves to be an expensive way of making money via the in-vehicle unit (IU). Parking costs have also increased sharply to keep up with the increase in the number of cars on the road.
Despite the disadvantages, driving in Singapore tends to be easier than its high population density would otherwise suggest. It is largely a safe and reliable experience that is reinforced by the strict rules of the road on their enforcement. Also, it is largely a safe experience, with fatalities slowly decreasing, though there had been a slight uptick over the past couple of years. The main downside is the high cost involved in owning and driving a car in the country, which is significantly steeper than its neighboring regions. Also, there have been some questions raised with regard to the aggressiveness of drivers. Like many countries around the world, we are likely to see a shift in traffic conditions and road usage as we move towards a greener future.
21 Sep 2020
SG Expats
Pretty normal..usually more obvious towards the end of the second trimester or third trimester.



Posted in Moms Group
Re: Benefits outweigh the risks of mRNA vaccine?
Let's face it, short-term, there will always be outliers, side-effects, regardless of what vaccine you use, or indeed any medical treatment you apply in general, tried and true included. Clearly though, as of the here and now, statistically, the benefits of mRNA outweigh the risks.

But going .....



Posted in Beauty, Health & Fitness
Re: PR approval chances (applied in 2022)

Is it still necessary for me to keep ICA updated in my pending PR application since I will be receiving a renewed EP from the same employer? e.g. email ICA/etc.) In addition, my base salary will be modestly increased. Is it .....