Advantages of having Retail Space in Singapore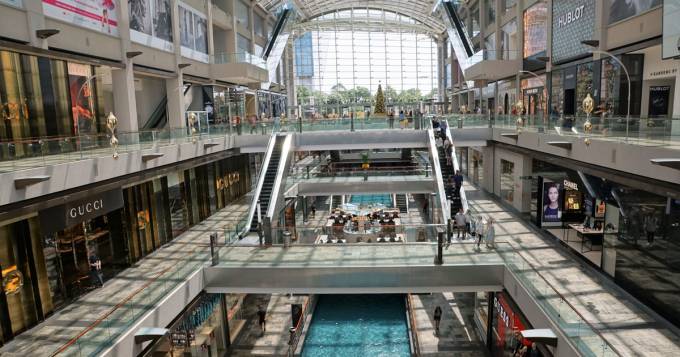 Singapore is one of the easiest places to do business in the world and a breeding ground for entrepreneurs and startups alike. There are equally many spaces that are suitable for retail business particularly during this period when most businesses had had to scale down operations or close due to the Covid-19 pandemic. You don't have to shut down your business due to the prevailing economic situation. If anything, this is the time to take advantage of available opportunities to promote your business and increase sales.
Singapore is home to various retail services that draw eager crowds who are ready to explore new products. From regular bricks and motar shops, to huge shopping malls and even futuristic shopping experiences - Singapore has something for everyone. There is also an availability of retail space that is ideal for businesses that are looking to put up a temporary physical presence for a short duration. These spaces are ideal for art galleries, events and pop up stores. Retail space for rent Singapore is ideal for businesses that want to grow their customer base and cement customer loyalty without committing to a permanent brick and mortar premise.
The affordability of retail spaces in Singapore is enough reason for businesses to commit to the idea of a temporary physical premise. However, there are several other benefits of retail spaces that include the following:
Ability to connect with customers. Businesses that have a good understanding of their target market are better positioned to do well and sell more. This is because they do not only understand the needs of their customers but are well prepared to meet those needs.
Although you can do this through market research, the opportunity to get feedback from customers who are interacting with your products is invaluable. And to think that you can do this for as little as SGD96 per day in Rochor, it is a worthwhile investment. Meeting and interacting with customers comes with a new dimension of understanding what customers want.
Brand visibility. It is amazing just how much returns an investment of SGD305 per day for a mall booth in Somerset can generate for your brand's visibility. The truth is that even with all the effort you may be putting in your online store, the competition is so intense that your brand voice is lost among the competition. Stepping out to set up a physical presence in a retails space will certainly complement your online marketing efforts and enhance brand visibility. Besides, the idea of having a physical store for s short duration creates a sense of scarcity thus resulting in so many people getting interested in your brand for fear of missing out. As a result, you will also record an increase in sales and sustained brand awareness both online and offline.
Test a product or market. You can take up retail space just to focus on a new market and test is receptiveness to your product. This gives you a chance to focus on a specific location and demographic. You could also use a temporary retail space to get feedback on a new product you have developed before incorporating the feedback and launching. If your product is well received in a market that you are seeking to break into, you can go ahead and set up a permanent store. This is also true if you have been considering opening a permanent store but were uncertain about how successful it would be.
Should you Take up Retail Space?
Although it was previously believed that only large corporations could set up temporary stores in retail spaces in prime locations, this has changed over time. Both upcoming and well-established businesses can take up retail spaces in Singapore's shopping district and drive their brands to the next level. The trick is in being able to tell the goal you are seeking to achieve, the location and how long is long enough for your business to occupy the retail space.
Even then, you need to understand that taking up a retail space in Singapore can be risky for new businesses. These spaces often work for businesses that are established and are seeking to expand so they need hype to ensure sustained visibility. Retail space is a cost-effective way of reaching out to your target market and even getting customer feedback at an affordable cost. All you need to do is make sure that you capitalize on your publicity efforts and the presentation of your store. After all, most people are often attracted to temporary retail stores by the presentation.
14 Dec 2020
SG Expats
Re: DBS Non Existant Fraud Controls
1. Did you click the link provided in first message " into the link provided "? This violates DBS TOC which is to not click any links any such messages which is what they are standing on. Unfortunately sending fake links is a common scam to harvest user names and passwords etc.

2. I would .....



Posted in Credit Card & Banking in Singapore
Re: DBS Non Existant Fraud Controls
Hi all, i recently experienced something similar. i received a text message posing as dbs back stating that there was a login attempt from a new device and if it wasnt me, i had to go into the link provided to provide my bank details for verification and to upgrade my account. 5 hours later, i .....



Posted in Credit Card & Banking in Singapore
Re: Got my PR IPA! Some question regarding some document.


Hey guys! After waiting for more than a year, 5 attempts over 23 years, I have finally received THE letter!

Anyways, I'm posting this in regards to a document that .....