Looking to Stock Up on Healthy Produce? Check Out these Singapore Health Food Stores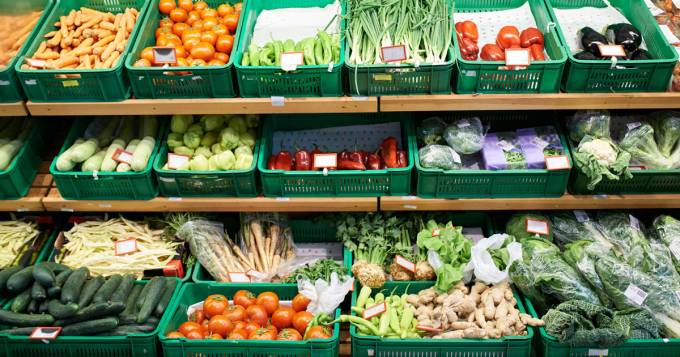 Our dietary habits are continually changing. As we learn more about nutrition, more and more of us opt for healthier food options. For example, in 2017, UK's sales revenue from vegan products totaled approximately 657 million pounds. While no other survey on the subject has been conducted since then, it is estimated that this number has grown and is likely to continue to grow. And Singaporeans are refusing to be left behind. As the population of Singapore becomes more health-conscious, health food stores have mushroomed across the city.
Scoop Wholefoods
With three locations across Singapore, Scoop Wholefoods is a convenient option for stocking up on healthy goodies. The Australian-owned store retails products by weight, which means that you only buy what you need. The store stocks a huge range of local and international wholefoods, many imported from Australia. Some of the products on offer include a range of cold-pressed oils, vinegars, grains, salt, rice, flour and nuts. Scoop Wholefoods also stocks natural household products, such as laundry powders, salt baths and stain removers.
Those who care about the health of their gut will love the store's prebiotic and probiotic foods, or more precisely drinks. Try kombucha or junbucha, fermented drinks jam packed with good bacteria. Alternatively opt for water kefir, which is infused with fruit and vegetables. Last but not least, the store also offers tepache, a traditional Mexican concoction with bacteria sourced from pineapple skins.
Address: #02-17/18, Tanglin Mall, 163 Tanglin Road, Singapore 247933; #B1-07/08/09, Paya Lebar Quarter, 10 Paya Lebar Road, Singapore 409057; #01-148, Great World City, 1 Kim Seng Promenade, Singapore 237994
Nature's Superfoods
"Rich in vitamins, minerals and antioxidants, our range of organic foods are diverse and well-supplemented to fit your everyday needs," state's Nature's Superfoods website. In addition, the store's products are available for orders online, making stocking up on healthy products a breeze.
To make your home-based shopping expedition even easier, Nature's Superfoods' healthy goodies are grouped into the following categories: superfood breakfast cereals, superfood grains and seeds, superfood spices, superfoods for fitness, and superfood bites such as dried fruit, seeds and nuts. The online store also offers superfood powders made with various herbs, spices and roots. These have a range of benefits. For example, taking turmeric can alleviate inflammation, while ginger powder has a warming effect on the body.
Products are available online.
Little Farms
Not just healthy, but also ethically-sourced, Little Farms' range of produce is not just good for you but also for the world. Since Little Farms buys directly from farmers—there is no middleman—the products sold at the store are also less taxing on the wallet.
The one-stop-shop stocks anything and everything from fruit and vegetables to meat and seafood, both local and imported. Fill your basket with fresh organic milk, organic free-range Danish eggs or vanilla bean organic coconut yogurt. Stop at the bakery for some sourdough bread or gluten-free classic country loaf. Alternatively, pick up some ready-made frozen meals for your home freezer.
491 River Valley Road, Valley Point Shopping Centre, #01-20, Singapore 248371
29 Dec 2020
SG Expats
If you want to redefine marriage, then can two BFFs marry even though it's a totally platonic relationship?



Posted in General Discussions
Most commercial fish and chips use Cod.



Posted in General Discussions



But nobody is desecrating marriage, there is no intent to tarnish the definition, .....



Posted in General Discussions