Key Differences between SafeEntry and TraceTogether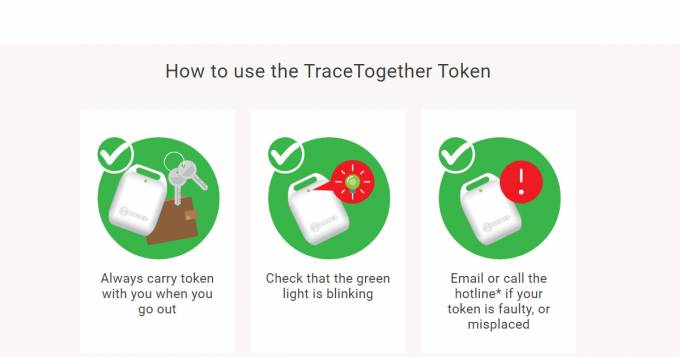 One of the greatest hurdles in beating the coronavirus pandemic is ensuring that the highly contagious virus is contained and that infection numbers do not spike and cause local healthcare systems to be overwhelmed. However, as symptoms do not always show immediately, even ensuring that one seeks medical advice immediately upon feeling unwell doesn't prevent the virus from spreading if insufficient care is taken. Because of this, being able to track the spread of the virus within the community is of paramount importance.
Contact tracing, a process where the individuals who have contracted the coronavirus are identified along with the people they have come into contact with, allows the authorities to track the spread of the virus. In the early stages of the pandemic, contact tracing in Singapore mainly relied on those who were infected recalling their movements and the names of the people they have come into contact with. People were also encouraged to download the TraceTogether app to log the details of people they came into contact with. Contact tracing was further supported by the development of a national check-in system SafeEntry. By September 2020, the nationwide distribution of the TraceTogether token began.
Here are some of the differences between SafeEntry and TraceTogether:
Function
Currently, SafeEntry is used in places with a high footfall where people spend a significant amount of time in close proximity to many others, such as workplaces, hospitals, shopping centres, supermarkets, restaurants, and hair salons. At these places, people 'check in' and 'check out' again using the same system, so that data can be collected on potential virus transmission hotspots. TraceTogether, on the other hand, doesn't track the number of people visiting a place, but the people that each individual comes into close contact with.
Tools
SafeEntry is an online check-in system that people can access by scanning QR codes at the venues. These QR codes will then direct the user to the national SafeEntry website where they will key in their details to check in. TraceTogether is both an app and a security token. They perform the same function, and communicate with other users of the app or token, by using Bluetooth signals. Whenever two users of the app or token pass each other (provided that the app is running on the phone and Bluetooth is enabled), each user's device will log the proximity and duration of the encounter.
Ease of use
Both SafeEntry and the TraceTogether app require the use of a mobile phone. The former requires phones with access to WiFi or cellular data as users have to visit a website and key in their details. The latter requires phones with long battery lives as leaving the app and Bluetooth functions on will drain phone batteries quickly. The token doesn't require the user to do anything other than present it for scanning by venue staff, and the battery is designed to last 6 to 9 months, making it a much more convenient option compared to the other two.
Information collected
SafeEntry logs the NRIC/FINs and mobile numbers of people who enter certain venues whenever they check in. People who sign up to use TraceTogether will also have their contact number and identification details stored in a secure server. At a later date, if the TraceTogether user's data has not been uploaded as a confirmed case, the user can also request for their identification details to be deleted from the government's secure server, by emailing support@tracetogether.gov.sg with the mobile number they used to sign up on the app, or by returning the token itself. After that, their contact number, identification details, and user ID will be deleted from their server, so any data that remains in the system will not be associated with them.
Privacy issues
For both SafeEntry and TraceTogether, any data collected is deleted automatically after 25 days have passed. SafeEntry logs the user's details and their location since the system is intended to track Covid hotspots around Singapore. When they check in, their information is uploaded to a secure government server. TraceTogether, on the other hand, allows encrypted and anonymised Bluetooth signals to be sent between devices. This information is stored on the user's mobile phone or token, and only shared with the Ministry of Health if the user tests positive for Covid. No data about the user's GPS location, WiFi, or mobile network is captured. On top of that, the TraceTogether token has no Internet connectivity capabilities, which makes it much harder to be hacked into.
Unfortunately, neither SafeEntry nor TraceTogether is a great choice for the privacy-conscious when used to 'check in' at a store or building, as the places that people visit will be logged and associated with their identity. Considering the size of large venues such as shopping centres or sports centres, checking in at the entrance also serves little real purpose when it comes to figuring out if one has come into contact with individuals who carry the virus. As TraceTogether already detects the contacts that we come into close proximity with, it makes the recording of our whereabouts for contact tracing purposes superfluous. In order to encourage more people to take up the use of TraceTogether, making the check-in process optional for all might be best.
18 Jan 2021
Rayne
Re: PR Approval Probability 2022
I suspect that Covid might have prompted more Malaysians than ever to apply, raising the bar for everyone else. So an increase in rejections might have more to do with the number of Malaysians in the queue (we know who gets ultimate priority).



Posted in PR, Citizenship, Passes & Visas for Foreigners
Re: PR Approval Probability 2022
Their fields of research are diverse. Cancer, ageing, neuro, etc. Even the "hot" fields don't guarantee anything.



Posted in PR, Citizenship, Passes & Visas for Foreigners
Re: PR Approval Probability 2022
Maybe it depends on their area of research. Anyway, I guess the take away is that there are some factors which might give you an edge, but still nothing is guaranteed.