How to Find Your Best College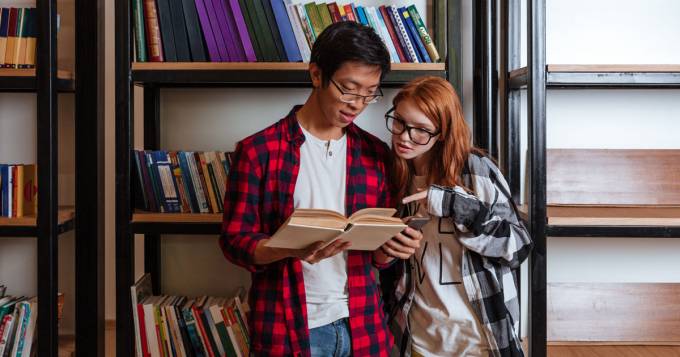 Anyone looking to go to college in the U.S. has a pretty large task ahead of them. In fact, there are more than 4000 colleges and universities in the U.S. Finding one that is right for you is going to take a lot of research and time. Let's look at four major factors in your selection process.
The Academic Setting and Offerings
Obviously, you have already narrowed the field according to your area(s) of interest. You may not have decided upon a specific major yet, but you do have a couple of ideas. Use these ideas to find schools that will accommodate any of them once you do select a major field.
How do you want to learn? If you prefer a more intimate atmosphere, then you can eliminate all of the large schools and vice versa.
Explore the admission requirements of any school you are considering. Your high school coursework will be very important. Did you take the tough classes that were definitely college prep? What is your GPA? These will be two major factors in admission possibilities, so be sure that you meet those requirements for any college to which you want to apply.
There is also one or more admission essays to be written. These can make the difference between two students who have equal qualifications in all other areas. If you worry about those essays, get some help. Check out the best essay writing services in USA that have creative writing departments that focus on admissions essays. There are many good ones.
Test scores will also figure into admissions. Make sure you have the minimum that the school requires. Most school websites will publish the average scores that their admitted students have had.
Campus Environment/Community/Culture
There are lots of considerations here. Do you want to be in a bustling urban environment, or do you prefer a campus within a smaller town atmosphere? What campus activities and organizations are appealing to you – fraternities and sororities, a major sports program, intramurals, campus news outlets, international clubs, etc. How diverse is the campus community? Is this important to you?
You will probably have other thoughts on the whole campus environment. If you cannot visit the campus, at least take a virtual tour, which is now available on most college websites. Review that entire website and get a solid "feel" for the campus culture.
Finances
Unfortunately, this can be the largest of all factors when selecting a college/university in the U.S. Of course, there is a certain amount of financial aid which will not have to be paid back, but it will not cover the bulk of college expenses. For these, students must have parental financial support, scholarships, or they must take out student loans.
Today, the average college student graduates with about $37,500 in student loan debt, and that can be a daunting "albatross" for many years after graduation. You have to weigh the costs and the debt against the projections for income for your possible career choices. Be certain that the amount you will have to invest for the college of your choice is worth what your income projections are.
Don't overlook the possibilities for scholarships. There are many more than just those based upon academic excellence and test scores. Many non-profit organizations offer scholarships based upon very specific criteria, and you may qualify for more than one. They will also have application materials, including an essay based upon prompts. If you struggle with such things, get a professional essay writer to help you. He can take your credentials and thoughts and craft a piece that will shine.
Career Exploration/Support
Career counseling should be a top priority when you explore college options. Most will have a career office, and it should offer a myriad of services – everything from career options based upon your major, career growth and income potential, internship possibilities, job fair events, resume development help, and much more. It's tough to be on your own looking for a job as you are getting ready to graduate. Don't choose a college without a solid career development office.
Hopefully, this piece has given you enough "food for thought" that you can develop a solid plan for exploring your options for your college education. Set your priorities, assess your qualifications, take a long hard look at your finances, and make a great choice.
Author Bio: Mark Blackwood is a freelance researcher and blogger who is passionate about staying current on all things relevant in our contemporary world. He also writes and edits for several online writing agencies. He has other passions, too – guitar playing with a local band and exotic animal rescue.
20 Jan 2021
SG Expats

What happened in the end? Did she move back to Thailand or did the 1st born get PR/citizen?


It does not matter what the outcome is. If 20 years ago LHL's letter could not work for ICA, it will never work now and forever .....



Posted in PR, Citizenship, Passes & Visas for Foreigners


In the past I believe it's had some weight though (correct me if I'm wrong), though now it's pretty much meaningless.


Dont think so.

A real life case

a Male .....



Posted in PR, Citizenship, Passes & Visas for Foreigners

In the past I believe it's had some weight though (correct me if I'm wrong), though now it's pretty much meaningless.


Dont think so.

A real life case

a Male Singaporean try to get PR or citizenship for his 1st born (boy) .....