Singapore's Raw Food Revolution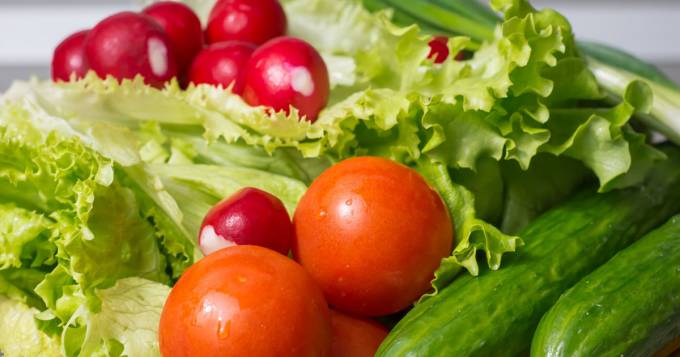 Following in the footsteps of countries such as the UK, US and Australia, Singapore is experiencing its own raw food revolution, with an increasing number of restaurants focusing on raw cuisine. Raw food diet, sometimes also called raw veganism, is all about going back to basics. Most raw food is composed solely of unprocessed plants that haven't been heated above 118 degrees Fahrenheit. Once food reaches this point, it is considered less nutritious. Interested in giving raw food a shot? Try one of these Singapore raw food restaurants.
Afterglow
"In order to cultivate, gather and partake of our food as intended at creation, we believe in preserving the core DNA of every plant species, allowing it to shine through and express itself by various means of preparation," state's Afterglow's website. As such, the restaurant focuses on regionally-sourced ingredients and methods of preparation that preserve their integrity. All Afterglow dishes are also gluten (except for bread and flatbread), preservative and refined sugar-free. In order to ensure the best possible experience for its patron, the restaurant also indicates whenever its dishes contain mushrooms, nuts, soy, garlic, onion, legumes, coconut and seeds.
Afterglow's huge menu consists of sharing plates, dip platters, as well as salads, mains and desserts. Try raw crispy lasagna, smoked stack burger, spicy Asian zoodles, or opt for lentil flaxseed nuggets or kimchi avo rolls. For dessert, indulge in a chocolate salted caramel fudge or raw cheesecake.
Address: 24 Keong Saik Rd, Singapore 089131
Daily Juice
Just like your daily ritual of drinking water soluble vitamins, Daily Juice delivers the best that nature has to offer in a liquid form. Bottled daily, the 100 percent cold-pressed juice is made from the freshest fruit and vegetables. Better still, each bottle contains a list of the exact ingredients that have gone into making your juice, as well as their specific health benefits.
Depending on your nutritional requirements and taste, select from a variety of simple juice flavors, such as carrot and apple, celery or pineapple and coconut water. Alternatively, choose one of Daily Juice's more complex concoctions, such as red dragon fruit, white dragon fruit, activated almonds, mixed berries and bananas.
Address: 1 Maju Avenue, #01-08 myVillage, Singapore 556679
The Living Cafe
Unlike most other raw food restaurants, the Living Cafe serves meat and fish, with a focus on high quality organic products. None of the cafe's dishes contain refined sugars, preservatives, additives, coloring or red meat. Masterminded by a nutritionist, Dana Heather, the relaxed venue has an attached store with cook books, essential oils and herbal supplements. It also offers weekly yoga classes and wellness talks.
The cafe's menu serves a range of dishes, including meals catering to those on keto, paleo and no alliums diets. Start your day right with a coconut chia berry bowl, paleo berry waffles or a breakfast burrito. Later in the day, opt for taco boats, roasted broccoli mushroom pizza or pesto zoodles. The Living Cafe also serves living tapas, healthy versions of traditional comfort food and salads.
Address: 779 Bukit Timah Rd, Singapore 269758
23 Jan 2021
SG Expats
Re: DBS Non Existant Fraud Controls
1. Did you click the link provided in first message " into the link provided "? This violates DBS TOC which is to not click any links any such messages which is what they are standing on. Unfortunately sending fake links is a common scam to harvest user names and passwords etc.

2. I would .....



Posted in Credit Card & Banking in Singapore
Re: DBS Non Existant Fraud Controls
Hi all, i recently experienced something similar. i received a text message posing as dbs back stating that there was a login attempt from a new device and if it wasnt me, i had to go into the link provided to provide my bank details for verification and to upgrade my account. 5 hours later, i .....



Posted in Credit Card & Banking in Singapore
Re: Got my PR IPA! Some question regarding some document.


Hey guys! After waiting for more than a year, 5 attempts over 23 years, I have finally received THE letter!

Anyways, I'm posting this in regards to a document that .....