Top Health-Conscious Restaurants in Singapore and Why You Need to Try Them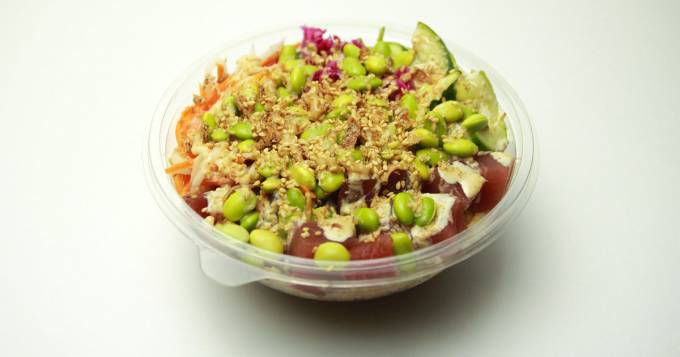 "Over and over again, international studies have found that people are becoming more aware of the nutritional value of what they put into their bodies" ,says the thought leader from SupplementNation.com.au. "For example, a recent study by the International Food Information Council and the American Heart Foundation found that 43 percent of those interviewed were always on the lookout for healthy food options. In Australia, people are spending around AUD$13.6 on healthy eating each year."
And Singapore is no exception, with consumers increasingly seeking out health-conscious restaurants and cafes. Luckily, these days healthy food choices don't equate with bland, boring dishes. Here are some of the best venues that serve healthy food options across Singapore.
Carrotsticks & Cravings
Founded and owned by Terri-Anne an Australian expat, Carrotsticks & Cravings offers two locations, one at Robertson Quay and one at Dempsey. Both feature outdoor dining. The Australian-inspired range of dishes masterminded by the restaurant's Melbourne-born proprietor is both healthy and imaginative. Plus, it is not bad to look at either—Terri-Anne is a food photographer, so you can rest assured that her creations will always arrive at your table looking their best. Some of the more standout options on the colorful menu include the Aussie classic, smashed avocado on sourdough, vegan overnight oats, and organic gluten-free and refined sugar-free blueberry oat pancakes.
Chico Loco
It's no secret that you don't have to be vegan, or even vegetarian, to eat healthy. Chico Loco is centered around, well, chicken. To be more precise, hormone-, antibiotic- and, cage-free chickens fed with probiotics. In fact, the Mexican rotisserie and bar's motto says it all: "food that's messy and real. Food that's worth getting dirty for." The chickens here are seasoned in 8-hour brine and slow-cooked on the rotisserie, and come with side dishes and a choice of sauces, such as guacamole, roast veggies and corn on the cob. Chico Loco also serves burgers, tacos, and a huge range of cocktails and beverages, including Mexican mule, spicy mojito and dirty negroni.
Afterglow
"We provide pure food solutions that are fully plant-based," states the motto of this Keong Saik cafe. And so it does—Afterglow's menu abounds in raw and vegan options. You can't get healthier and more wholesome than the venue's sugar-free, wheat-free and daily-free goodness. Some of Afterglow's latest creations include 'tuna' tartare dip platter with smashed firm tofu and wakame, and spicy Asian zoodles, or zucchini noodles served with a slightly spicy coconut dressing, mushrooms and dehydrated cherry tomatoes. All of Afterglow's offerings are gluten free with the exception of breads and flatbreads.
Poke Theory
With multiple locations across Singapore, a Poke Theory store is never far away. Just like its name suggests, Poke Theory creates freshly-made poke bowls. "Our modern poke bowls are made of marinated sashimi, vegetables and grains. Think of it as sushi in a bowl without the fancy price tag, packed with a vibrant array of fruits and vegetables. Our bowls feed the lightest of eaters at under 400kcal per bowl, but also satisfy gym buffs looking for a great protein fix," states the chain's website. To sum things up, the experience starts with a choice of base (lemon herb quinoa or sushi rice), a layer of tuna or salmon, and a choice of veggies and sauces. Poke Theory also serves ultra-healthy and delicious smoothie bowls.
25 Jan 2021
SG Expats
Malegra 50 Big Offer [52% Off] - Hotmedz Online
of the most fundamental elements of penis enlargement to be with the ligaments that keep the penis in place. Keep in mind that the penis is a free-hanging outside part of your body. The penis is an appendage. It's anchored in the .....



Posted in 20's Club
Re: DBS Non Existant Fraud Controls
1. Did you click the link provided in first message " into the link provided "? This violates DBS TOC which is to not click any links any such messages which is what they are standing on.

2. I would engage a solictor to write to them outlining the event and stating you are not at fault.

3. .....



Posted in Credit Card & Banking in Singapore
Re: DBS Non Existant Fraud Controls
Hi all, i recently experienced something similar. i received a text message posing as dbs back stating that there was a login attempt from a new device and if it wasnt me, i had to go into the link provided to provide my bank details for verification and to upgrade my account. 5 hours later, i .....



Posted in Credit Card & Banking in Singapore