Guide to Singapore's Visas for Travelers to the Lion City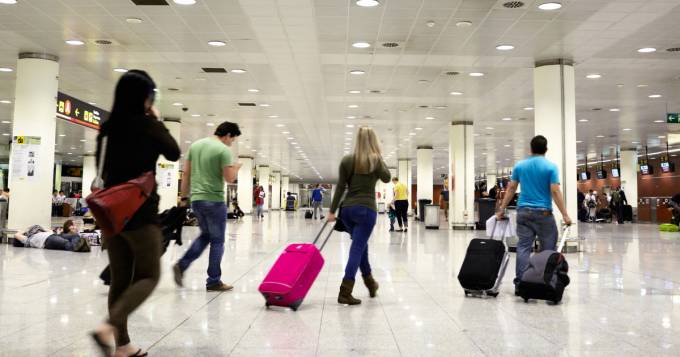 So, you've finally decided to take the jump and visit Singapore. You buy your flight tickets, book your hotel, and start searching for information on how to obtain your travel visa. With just one google search, you are bombarded with page after page of uninformative, convoluted results. It will take hours of reading before you finally get the information you need. Fear not! In this article, you can have everything you need to know about Singapore's visa policy at your fingertips.
There are 2 types of electronic travel documents used by travelers entering Singapore- The electronic SG Arrival Card, and the Singapore Submission of Application for Visa Electronically (SAVE). Nationals of visa-exempt countries including those in the United States, the United Kingdom, Latin America, and most of Europe need not apply for an entry visa, and only require a completed SG Arrival Card in order to enter Singapore. However, other visitors do require special authorization in the form of an electronic visa in order to gain entry.
Unlike some countries, Singapore's immigration process is intensive and thorough, and can be overwhelmingly tedious as there are many documents that need to be collated and requirements that must be met in order to gain entry. Minimally, you will need to decide on a clear and relatively concrete itinerary for your stay. This is because you will be asked to provide details such as the address and phone number of your hotel, as well as your flight details, including flight number and arrival and departure dates. Thereafter, you will need to gather the relevant documents for submission. You will need a digital copy of your passport, as well as a digital visa photo. Additional requirements apply, but they can be found on visa service Byevisa's informative, easy to navigate website https://www.byevisa.com/singapore-visa.
Next, take a few minutes to complete the quick and easy application form. After filling in your personal information and passport details, decide how quickly you will like your visa processed. Rates start affordably at 30 USD to receive your eVisa in 8 business days, 50 USD to receive it in 5 business days, and 100 USD to receive it in 3 business days. Enter your payment information, wait to receive your confirmation email to ensure that your application has been received, and you're done! All you need to do now is sit back and plan your trip while your visa is processed.
With the quick and easy online visa application process, you need not worry about making a trip down to your nearest embassy, completing page after page of paperwork, and waiting in long lines to submit your application. Instead, enjoy having your application processed from the comfort of your home.
For nationals arriving from visa-exempt countries, there's the SG Electronic Arrival Card, which helps to save you precious time at the airport. The Arrival Card is the electronic equivalent of the traditional paper disembarkation/embarkation form you may be used to filling out on the plane before landing. Using the Arrival card is advantageous as it allows you to bypass the long, snaking immigration queues allowing you to get on with your vacation more quickly. It is also better for the environment as there is no paper involved, and is valid for stays of up to 14 days. Depending on the speed of processing you select when submitting your application, you will receive the document in your email inbox in 30 minutes, 4 hours, or 1 business day.
Applying for a visa can be a stressful, tedious process. Hopefully, this useful article takes the stress and aggravation out of it, allowing you to maximize your time and focus on planning an amazing trip.
11 Feb 2021
SG Expats
Re: PR Approval Probability 2022

...
I wont drag this anymore.

Hi, understand how you may feel. If I understand correctly, you guys came here on the back-end of prior times and since perhaps the road ahead/dynamic has changed.

Nevertheless, what I can say is .....



Posted in PR, Citizenship, Passes & Visas for Foreigners
Re: Dependent pass - Police clearance
when i applied DP for my husband last year, ICA only required cert of his highest education, passport copy and his latest employment information (company name and title).



Posted in PR, Citizenship, Passes & Visas for Foreigners
Re: PR Approval Probability 2021