5 Ways You Can Help Your Children Fit In Living Abroad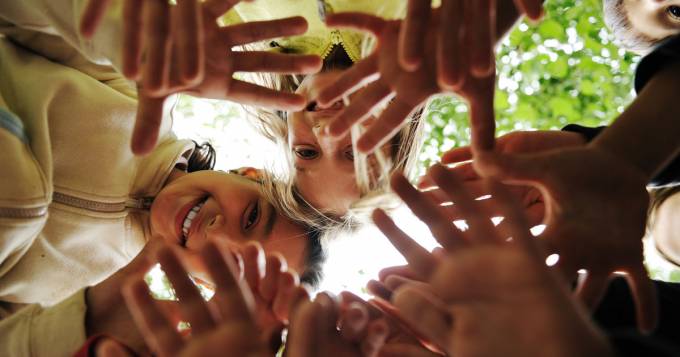 Making the decision to move your family abroad is exciting but also nerve-wracking. There are a number of factors to consider, such as the long-term security of your job, the safety of your community, and how much you'll miss your friends back home.
However, all of this pales in comparison to your first priority - your children.
Helping them to fit in when you live abroad is the toughest challenge you'll face, but it is by no means impossible.
Here are five ways you can help your children fit in when living abroad:
Enroll them in a welcoming international school
One of the best ways to help your children fit in when living abroad is to enroll them in a friendly and high-performing international school. This will bridge the gap between the locals and your children, as well as allow them to meet other, similarly ex-pat children from all over the world. By having your children mix with other children in similar situations to them, they will come to realize that moving abroad is common and not as scary as it first appears.
These international schools are well-equipped to cater to ex-pat families, making small details like the language barrier and cultural differences surmountable. The curriculum also matches this internationality and won't be too dissimilar to what your children were learning back home.
Teach them the language
Now, this might not be ideal when you don't speak the language fluently yourself, but it is imperative that your children can speak the native language in order to fit in. While adults can get by regardless, it can make children feel isolated if they can't build friendships with locals.
If, for whatever reason, you can't teach your child the language yourself, consider hiring a tutor to do it for you.
Go on regular cultural trips
You can help your children feel more in touch with your new country by exposing them to local culture and communities. It is tempting as an ex-pat to form small groups of families from a certain country, but this doesn't endear them to the locals, or vice versa. Instead, take time to explore your new country, understand its history and its traditions. Quite apart from helping your children feel at home, it is a fascinating journey.
Make your house a reminder of 'home'
Another step you can take to help your children fit in when living abroad is to make your house a reminder of your home country: a literal home from home. While you don't have to go as far as painting everything in your native flag, simply cooking meals that remind you of home, or hanging paintings of your home city, can make all the difference with your child's adjustment to their new life.
Help them find hobbies, clubs and activities
A great way to help your child fit in and find new friends is to find new hobbies, clubs, or sports for them to pursue. By providing the distraction of a new passion, your child can meet new people without the pressure to assimilate that often comes with it.
This could also be an opportunity for you to bond with your children and reaffirm your family ties. For instance, if you live near water, you could take up kayaking or wind sailing together. If you live in the hills, why not try rock climbing activities. By providing this necessary excitement and distraction, you can better make the transition between ex-pat and native.
23 Feb 2021
SG Expats
Re: PR Approval Probability 2022
I suspect that Covid might have prompted more Malaysians than ever to apply, raising the bar for everyone else. So an increase in rejections might have more to do with the number of Malaysians in the queue (we know who gets ultimate priority).



Posted in PR, Citizenship, Passes & Visas for Foreigners
Re: PR Approval Probability 2022
Their fields of research are diverse. Cancer, ageing, neuro, etc. Even the "hot" fields don't guarantee anything.



Posted in PR, Citizenship, Passes & Visas for Foreigners
Re: PR Approval Probability 2022
Maybe it depends on their area of research. Anyway, I guess the take away is that there are some factors which might give you an edge, but still nothing is guaranteed.