5 Estate Planning Tips That Can Benefit Every Singaporean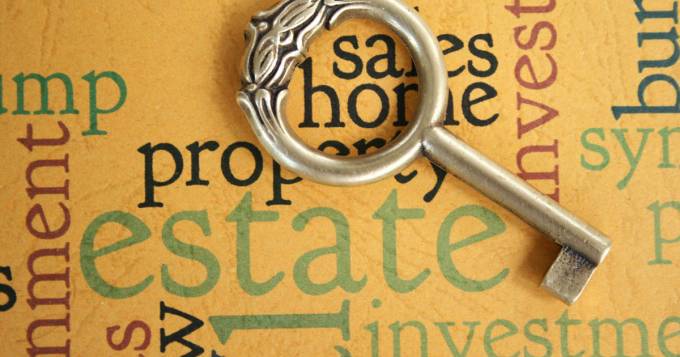 One topic that Singaporeans are often afraid of broaching is death. Few people like to think about what will happen when they die because they're anxious or because it doesn't seem like the right time. Most will choose to postpone any decisions related to their deaths until the very last minute. But in an unpredictable world where death is actually the only guarantee, it's good to plan for the event as soon as possible.
Going through the process of planning your estate will benefit not only you, but your loved ones as well. It ensures two things:
That your assets will be taken care of in a manner that fulfils your own personal wishes, and
That your family members, especially those who are most dependent on you, will have immediate access to the resources they need after you pass away.
Estate planning is not only for people who are getting along in their age, but younger individuals too. In fact, you can go about your estate planning as soon as you begin a career. A number of estate planning initiatives can be completed by the time you turn 21. Whether you pass away now or later in life, at least you can say you and your family are prepared for it. To that end, here are some valuable estate planning tips on writing your will, taking care of your probate, and more. These tips will benefit Singaporeans of all ages who have begun the difficult but necessary task of planning for the future.
Make an Estate Plan as Early as Now
The very first thing you should do is to make your own estate plan. In a nutshell, your estate plan determines which of your assets you plan to distribute and who the recipients will be. Among the things that your estate plan should detail are the following:
Your net worth
Which assets you plan to distribute
The intended recipients of your assets
Who will be named the guardian of your children
Who will be responsible for carrying out your asset plan
The sooner you draft your estate plan, the easier it will be for those named in your will to receive their share. This is an important consideration to make especially if you have young children, elderly family members, or family members with special needs. If you pass away without leaving any type of estate plan at all, your assets will automatically be distributed according to Singapore's Intestate Succession Act. There's the chance that your children won't end up with the guardian that you want for them. There's also a chance that people in your family will get into disputes about what you intended for your assets.
In essence, making an estate plan as early as now will decrease any uncertainty that your assets will go where you want them to go. It may be difficult to think about now, but your loved ones will be relieved about the clarity of your intentions when the time finally comes.
Learn How to Write Your Will
Your will is an important cornerstone of your estate plan. It doesn't have to be long or written in a complicated manner. Ideally, however, it should contain the following:
A list of beneficiaries in line to inherit your estate
Instructions for the care of your children who are under 21 years old
Who it is that you want to carry out your will, i.e. who will serve as your executor
Instructions for how to distribute or dispose of your assets should any of your beneficiaries pass away before you do
You will have to sign your will in the presence of two adult witnesses (who cannot be your intended beneficiaries or spouses of beneficiaries). Then, you will have to make them sign the will as well. Take note that a will becomes null when you get married or remarried. As such, for these milestones, you will have to revisit and make changes to your will. For advice on how to draft your will, you can seek out the services of a lawyer or financial adviser in Singapore.
Decide on Who Will Receive Your Lasting Power of Attorney (LPA)
The next thing you will need for your estate plan is to decide who you'll designate with your lasting power of attorney, or LPA. This is someone who will make important decisions on your behalf if you no longer have the mental capacity to do so. Some examples of such decisions are arrangements for your medical care and the management of your existing financial assets.
What happens if no one is designated with your LPA? That means that your family members will have to go through the trouble of applying at a family court just to secure authority. They will end up expending extra time and resources that could have been used towards your care. That's why it's in your best interest to designate your LPA as soon as possible. To do so, fill out the latest form and acquire an LPA Certificate from an accredited medical practitioner, psychiatrist, or lawyer. Then, file these at the Office of the Public Guardian at Singapore's Ministry of Social and Family.
Read Up on Probate
Probate is the term for the distribution of your estate according to your will in the event that you die. The executor of your will must have a Grant of Probate so that they can take charge of distributing your assets. They can apply for this at Singapore's Family Justice Court with the necessary supporting documents, like your will and your death certificate.
If you have less than $50,000 SGD worth of estate, your family can apply for help at the Public Trustee's Office. If they meet all the requirements, the Public Trustee's Office can provide them with official guidance in line with your demands.
It's a good idea to read up on probate and to learn what it entails. You should also discuss the particulars with the person you intend to be the executor of your will.
Decide Who to Nominate for Your CPF Savings
There are special conditions to be met if you want someone to receive your Central Provident Fund (CPF) savings when you pass away. Nobody can automatically receive your CPF savings even if you name them in your will. If you want someone to acquire your CPF savings upon your death, you will have to nominate them to the CPF Board. You can nominate people under any of these three categories:
Cash Nomination. The person nominated will receive a cheque or General Interbank Recurring Order (GIRO) from your CPF savings.
Enhanced Nomination Scheme (ENS). The person nominated will receive your CPF savings in their own CPF accounts.
Special Needs Savings Scheme (SNSS). Parents can nominate their children with special needs to receive their monthly CPF savings after their demise.
As a CPF account holder, you can nominate anyone and there's no limit to how many nominees you can appoint. You can name your appointees as early as when you turn 16, as long as you are of sound mind to make a nomination. If you have any inquiries about this, you can visit the CPFB official website.
Final Words
Again, it's never easy for anyone to think about death. But Singaporeans who are still alive can breathe easier if they have an estate plan. Death will be much easier to confront with the knowledge that your wishes are met and that your loved ones are taken care of. To get that assurance, start the process of making your own estate plan today.
23 Feb 2021
SG Expats
Re: PR Approval Probability 2021

Hello everyone
Here are my details.
Gender: Male
Age: 39
Family: Married with daugter
Citizenship: Indian
Education: Bachelor of Science india , Executive Programme NUS
Current Job: Director ( Permanent Job) Banking
Annual .....



Posted in PR, Citizenship, Passes & Visas for Foreigners
Re: PR Approval Probability 2021

Hello everyone
Here are my details.
Gender: Male
Age: 39
Family: Married with daugter
Citizenship: Indian
Education: Bachelor of Science india , Executive Programme NUS
Current Job: Director ( Permanent Job) Banking
Annual .....



Posted in PR, Citizenship, Passes & Visas for Foreigners
Re: Noisy koel birds disturbing my sleep

How do you guys sleep with its noise...i find it extremely annoying to be woken up by their 'alarm clocks' at 6-7am...drives me crazy..


I have an angry bird (nearly 2 year old toddler) who wakes me up at least once or twice a .....



Posted in General Discussions