Which country has the strictest visa requirements?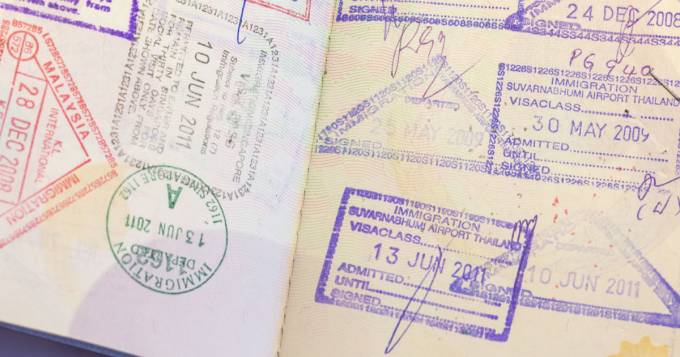 Although it is relatively easy to visit Singapore for tourism, this is not the case for a number of high-profile destinations across the world. Many countries and territories have strict visa requirements for tourist travelers and even stricter policies for those who wish to become permanent residents.
As these requirements can vary drastically even between neighboring countries, it is important for travelers to check in advance if they require a visa for each new destination they plan to visit.
Countries with the strictest immigration laws
Singapore's immigration requirements are relatively lax compared to many countries. A large number of foreign citizens can travel to the island city-state for either 30 or 90 days visa-free for tourism, business, or transit purposes, although they are required to have an approved electronic SG Arrival Card to do so.
The Safe Travel Pass for China and fast lane agreements currently make it relatively easy for business travelers from Singapore to visit 6 Chinese municipalities. However, obtaining a tourist visa for China is more difficult for most foreign passport holders. The process involves visiting a Chinese embassy in their country of residence well in advance of the intended arrival date.
Some other countries with strict immigration policies include:
Iran - While a number of nationalities are able to obtain a Iran visa on arrival (VOA) for a short tourist stay of up to 30 days, it is necessary to apply for a visa authorization code in advance of travel from the Iranian Ministry of Foreign Affairs.
Turkmenistan - All travelers planning to visit the Central Asian country must first obtain an invitation letter issued by a travel agency licensed in Turkmenistan. All travelers who are granted an entry permit are also required to fill out an immigration card and report to the State Service of Turkmenistan for the Registration of Foreign Nationals within 3 days of arriving.
Bhutan - This landlocked country in Asia strictly limits the number of tourists permitted entry in order to minimize the impact on the local environment. Because of these restrictions, the only way to obtain a visa for tourism for Bhutan is by booking an all-inclusive travel package through a Bhutanese tourist agency.
The country with the strictest immigration policy by far is North Korea. In order to access the secretive country, it is necessary to travel as part of an organized tour group from China.
Which country's visa is the most expensive?
While the majority of countries only charge travelers a small fee to obtain a tourist visa, the application process is comparatively expensive for a number of others. One of the most expensive visas is that to travel to Bhutan, as this travel document may only be obtained through purchasing a tourist package which costs between 200-250 USD for each day of the stay.
Other expensive tourist visas include:
Afghanistan – 195 USD including a processing fee
Democratic Republic of the Congo – 200 USD
The people's Republic of China – 160 USD for a 30-day tourist visa.
The tourist visas for Algeria, Bangladesh, and Sierra Leone also cost the traveler around 160 USD and are considered relatively expensive compared to the fees required for visa processing in their respective neighboring countries.
The hardest countries to get permanent residency for
Some of the most difficult counties to get citizenship or permanent residency for include:
The United States – Getting a so-called US "Green Card" for permanent residency can be a difficult process unless the applicant already has a confirmed job in the USA or a family member already living in the United States. However, the US holds an annual "Green Card lottery" to give those who wish to apply without these requirements the chance to obtain a residency card.
Austria - The process of becoming a permanent resident of Austria is a lengthy one that requires most foreign citizens to first enter the country with a residence permit. Anyone who wishes to stay for longer than a year must also sign an Integration Agreement, while those who wish to obtain citizenship must live continuously in the country before they can do so.
Germany - All foreign nationals other than European Union citizens must first demonstrate proficiency in the German language and knowledge of German society in order to be granted permanent residency. It is then necessary to live in Germany for at least 7-8 years before an application for citizenship can be submitted.
Finally, anyone who wishes to travel to Japan to become a permanent resident traditionally faces the requirement to have lived in the country for at least 10 consecutive years. However, a recent relaxation in Japanese visa policy now makes it possible to obtain a permanent resident visa if the applicant has held a job in Jpan for at least 3 years.
31 Mar 2021
SG Expats
Most commercial fish and chips use Cod.



Posted in General Discussions



But nobody is desecrating marriage, there is no intent to tarnish the definition, .....



Posted in General Discussions
Reviving this thread to discuss something Masagos said in parliament today. The government has chosen not to enshrine the definition of marriage in the constitution, instead leaving that up to future generations. In my opinion, this suggests a quiet openness on the part of the PAP, it's clear that .....



Posted in General Discussions