Tips on Choosing The Right Office Shared Space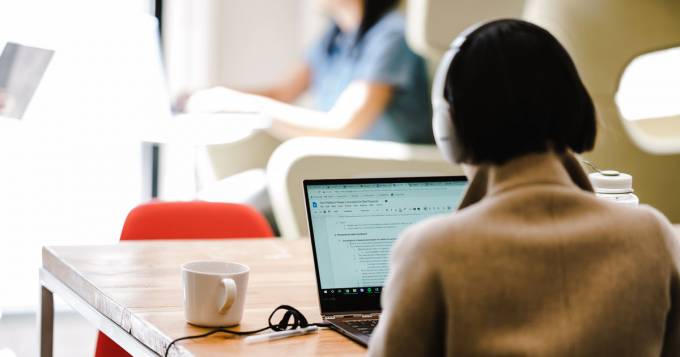 Shared office spaces have become very popular in Singapore in recent years. The reason for that is because it's a good choice for entrepreneurs, startups, small businesses, and even large businesses. However, picking the right coworking space can be cumbersome for some people, especially those renting an office space for the first time. This is understandable, and that is why we have put together some major tips on choosing the right serviced offices Singapore for your business.
Office Facilities
Some of the best coworking spaces that you'll find usually come with some major office facilities, such as backup power, printer, scanner, WiFi, air conditioner, heater, phone booths, meeting rooms, and others. Before paying for office space, you need to ask if the office has these facilities. After asking about this, it would be better to go to the place yourself to evaluate things.
Privacy
Co-working spaces are usually great for networking and meeting new people. It presents you with an opportunity to collaborate with other businesses in the execution of projects. It also helps reduce boredom since you can easily connect with others. This can help improve productivity in your business.
However, there are times you may need some privacy when working on important projects that require your full attention. Also, there are times that you may want to be on your own and avoid disturbances. You need to know if you will get that sort of privacy in the shared office. Does it have movable walls that you can use in such situations? These are the things you need to find out before paying for the coworking space.
How Reliable is The Internet?
This is particularly important if you run software, digital marketing, or IT business. Chances are, you'll be using the internet a lot if you're in any of these sectors. So, you want to make sure that the shared space you're renting is one with fast and reliable internet connectivity. The internet connectivity of a shared office is often overlooked by many, but it's a very important factor to consider, especially in the IT field. The internet connectivity of your office can affect your productivity.
So, before paying for a shared office, ensure the facility's internet connectivity is fast and reliable. You can easily visit the location yourself and try to connect your phone or laptop to the WiFi. By doing so, you will be able to tell if the internet connectivity of the facility works for you or not.
Security
You also need to ensure the shared office space is secure. This is very important. You need to be sure that your work items will always be safe. You should be able to go for lunch without worrying about anything.
Using these tips would be of great help to you when choosing a coworking shared office. With these tips, you will be able to make the right selection.
02 Apr 2021
SG Expats
Malegra 50 Big Offer [52% Off] - Hotmedz Online
of the most fundamental elements of penis enlargement to be with the ligaments that keep the penis in place. Keep in mind that the penis is a free-hanging outside part of your body. The penis is an appendage. It's anchored in the .....



Posted in 20's Club
Re: DBS Non Existant Fraud Controls
1. Did you click the link provided in first message " into the link provided "? This violates DBS TOC which is to not click any links any such messages which is what they are standing on.

2. I would engage a solictor to write to them outlining the event and stating you are not at fault.

3. .....



Posted in Credit Card & Banking in Singapore
Re: DBS Non Existant Fraud Controls
Hi all, i recently experienced something similar. i received a text message posing as dbs back stating that there was a login attempt from a new device and if it wasnt me, i had to go into the link provided to provide my bank details for verification and to upgrade my account. 5 hours later, i .....



Posted in Credit Card & Banking in Singapore