A Complete Guide To Moving To Ho Chi Minh City, Vietnam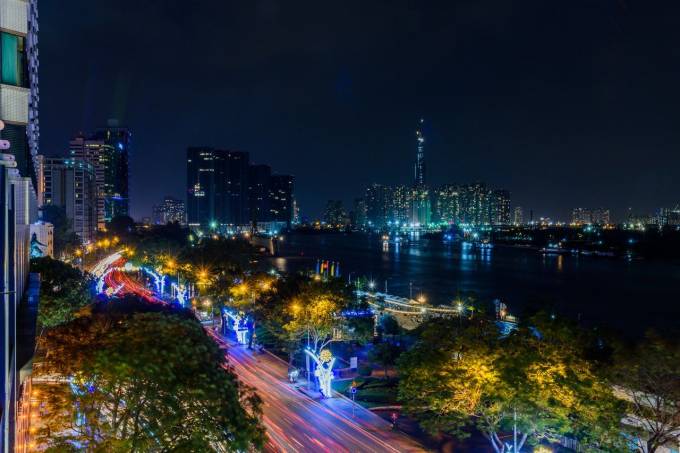 As one of the world's fastest-growing economies, Vietnam has become a popular destination for professionals and digital nomads alike.
Over the last decade, a growing number of Singaporean citizens have moved to Vietnam to take advantage of the country's rapid economic growth, low cost of living, and good connections with Singaporean businesses.
Moving to Vietnam can be a fulfilling experience, but it's also one that requires a certain level of adaptation, especially if you're used to living in Singapore.
Below, we've explained what you need to know if you're planning to move to Ho Chi Minh City, Vietnam's largest city and major economic center:
Affordable Rental Houses And Apartments
Vietnam has some of the most affordable housing in Southeast Asia, particularly in comparison with Singapore. Small one-bedroom apartments are available for as little as SGD$ 250 a month, with high-end apartments available for $1,000 to $2,500 or more.
Most expats choose to live in District 2, Binh Thanh District or District 7 of Ho Chi Minh City. All of these areas offer a large selection of apartments at significantly more affordable prices than in Singapore.
If you're searching for a house rather than an apartment, you'll find the best options in District 2 -- particularly Thao Dien and An Phu -- as well as areas such as Districts 7 and 9.
It's important to note that when you're comparing apartments for rent in Ho Chi Minh City, you'll need to add a one to two-month deposit to the listed price for your full one year costs. This will be refunded to you when you move out. To ensure your deposit is returned, make a video inventory of the property before you move in, taking note of any specific issues, items, or features.
You Don't Need To Be Fluent In Vietnamese
Although Vietnamese is the official language of Vietnam, you don't need to speak Vietnamese to have a high quality life in Ho Chi Minh City.
As one of Vietnam's most international cities, Ho Chi Minh City has a large proportion of English speakers. When it comes to doing business, dining out, or simply enjoying yourself, you'll usually be able to get by in English alone.
Of course, this doesn't mean that you shouldn't learn Vietnamese. Working on your Vietnamese skills -- even if it's just a few phrases -- will show that you're invested in the culture and could open up more opportunities to make friends and build connections.
HCMC Weather
Ho Chi Minh City has two major seasons. The first is the dry season which runs from the middle of November until the end of April. The second is the rainy season which occurs during the rest of the year from May through to October.
While Ho Chi Minh City is a very livable city year-round, there are certain precautions that you'll need to take during the rainy season.
First, it's important to be aware of areas that are affected by flooding. During heavy rains, areas like District 2 -- a popular district for expats -- can experience mild flooding which may result in traffic jams and other annoyances.
Second, if you're renting a house, consider avoiding areas close to rivers and canals, which can often overflow during the rainy season. For the easiest life during this period of the year, it's best to stick to an apartment in a high-rise building.
Prepare Your Visa Before You Arrive
Although Singaporeans are allowed to enter into Vietnam without a visa as members of the ASEAN, you'll need a visa to stay long-term in Vietnam.
If you're moving to Vietnam as an employee of a major company, your employer will help you to prepare your visa. Your company will typically take care of the entire process for you or connect you with an agent that can guide you through the process from start to finish.
If you're moving to Vietnam as a digital nomad, you'll need to get your own visa. Vietnam offers both business and tourist visas, which differ in period and level of access to services such as banking within Vietnam.
Finally, Vietnam also offers investor visas, which may be an option if you're moving to Vietnam to start your own company with a significant amount of investment capital. You'll need to discuss this type of visa option with an immigration lawyer in Vietnam before arriving.
In any case, taking care of your visa before you arrive will make your life in Vietnam smoother and easier.
Understand The Quirks Of Vietnamese Living
Vietnam is a rewarding country, and Ho Chi Minh City can be an exciting place to live. However, moving to Vietnam from a highly developed country such as Singapore can require some level of adjustment.
From traffic to appointment-setting, Vietnam operates in its own unique way, and life requires a certain degree of flexibility and adaptability.
Understanding the As to Zs of life in Vietnam, from how to avoid common rip-offs to crossing the street, is a learning experience. However, it's one that's worth doing, as it'll help you to enjoy a rich, rewarding life in your new country.
Ready To Move?
From a low cost of living to an exciting lifestyle, Vietnam has a lot to offer, and Ho Chi Minh City is arguably its best entry point for new to life in Vietnam.
Whether you're moving to Vietnam to advance your career or enjoy a new opportunity, use the tips and techniques above to have a smoother process adapting to life in one of Asia's most unique and rewarding destinations.
26 May 2021
SG Expats
Re: Timeline of my husband's initial PMLA and LTVP and renewals, then finally PR!


let's say it is approved in March and given a 1-year LTVP, will the expiry date of the new LTVP be May 2024 or March 2024?

Expiry date is based on when you go down to .....



Posted in PR, Citizenship, Passes & Visas for Foreigners
Re: My Nightmare Experience with a Property Agent
It's to the advantage of the local and expat landlord population.

Only when we see someone notable and embarrassing for the Singapore govt stitched up will this change. This is partly why local landlords are not keen to rent to certain parties who have influence.



Posted in Property Talk, Housing & Rental
Re: Will Darlie toothpaste be next?
I remember when that blew up over here. In fact, if we search the archives here around 2016 or 17 I believe there was a thread on it as well.


Italy responded! https://www.youtube.com/watch?v=0bDqAkgAblI



Posted in Leisure Chat, Jokes, Rubbish