The Best Beaches in Singapore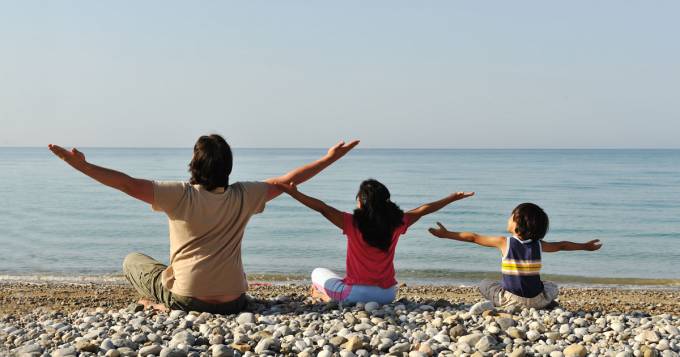 When one thinks of a relaxing beach vacation in a tropical climate, Bali, Da Nang or Boracay are destinations that instantly spring to mind. Seldom would anyone pick Singapore as the ideal beach destination, and those who do are likely to change their minds upon arriving.
It's not so much that the beaches are dirty (they're actually pretty clean considering the volume of visitors), or that there aren't enough beaches to go around (we have six beaches on mainland Singapore, and we also own one island with an island with an island, but more on that later), but rather that we know an important aspect of any respectable beach holiday is that glorious feeling of respite, being able to get away from everything and everyone. Here, where you're scarce minutes away from the frenetic city, there are precious few opportunities to do so. What the beaches in Singapore provide, are chiefly a pleasant way to while away an afternoon or two, and the opportunity to appreciate nature and interact with wildlife.
For a cultural experience: Sembawang Beach
One of the two natural beaches in Singapore, Sembawang Beach is also known for its close proximity to the Sembawang jetty and shipyard, the latter of which holds deep historical significance. In 1923, the construction of the largest naval dockyard outside of Britain began. Singapore had been chosen as a good location for this dockyard, due to her strategic location at the tip of Malay Archipelago as well as the general high volume of traffic that took place at her port, which oversaw thousands of dollars in trade each year. The Second World War and the impending Japanese invasion led to the closing of this dockyard, but till today, a trip to Sembawang Beach would turn out a wealth of historical landmarks and war memorials along the way. The beach itself is a popular haunt for anglers, and is also one of the two natural beaches in Singapore.
For a family outing: East Coast Beach
This beach is the most popular among mainland beaches, and it's easy to understand why. From exciting sports such as laser tag to chic cafes and renowned seafood restaurants, spending a day at the beach here may not even necessarily involve spending any time on the sand. Families and friends turn up in droves on weekends for barbecue parties, and joggers and cyclists abound. If you visit East Coast Park, you will be one of approximately seven million annual visitors to this much-loved park.
For nature appreciation: Pasir Ris Beach
One of the more tranquil beaches with a rich biodiversity, Pasir Ris Beach is connected to a mangrove forest and provides plenty of opportunities for visitors to spot wildlife such as crabs, mudskippers and even monitor lizards. The adjacent Pasir Ris Park is home to numerous bird species, and you can spend many happy hours birdwatching from the three-storey viewing tower at the park. If you have children, no trip to Pasir Ris Beach would be complete without venturing to the western end of the Pasir Ris Park where one of the largest playgrounds in Singapore awaits. Horse riding lessons are also available at this park for both adults and children.
For scenic beauty: Palawan Beach
We might be cheating a little by adding Palawan to this list, as it's not actually located on the mainland like the others, but on Sentosa island. This beach was created artificially through land reclamation like most of the other beaches on the mainland, though the only hint to said artificiality may be the utter softness of its shimmery white sand and the clear blue water. However, the most bewitching views from any beach can only be found on Palawan Island, a little islet that's reachable from Palawan Beach. Resting in the shade on Palawan Island with a good book in hand, it's hard to remember you're in Singapore when you look back at Sentosa's brilliant façade set in a glittering turquoise sea.
01 Sep 2021
Rayne
I have received an email from MOE today with regards to a tuition bond agreement i have signed studying a diploma course with one of the polytechnic. It is a 3 years bond that require me to work for a Singapore based company upon my graduation. I responded to MOE that i am in the midst of applying .....



Posted in Relocating, Moving to Singapore
Re: PR Approval Probability 2021
Posted in PR, Citizenship, Passes & Visas for Foreigners
Looking to find any 3 bedders at Maplewoods condo, if anyone is breaking lease or repatriating home early, or any realtor specializing in that area. Do you mind messaging me? Running out of luck since I had bad experience with an agent who lives there. Any lead would be helpful, thank you!



Posted in Property Talk, Housing & Rental