Staying in Singapore: To rent or to buy?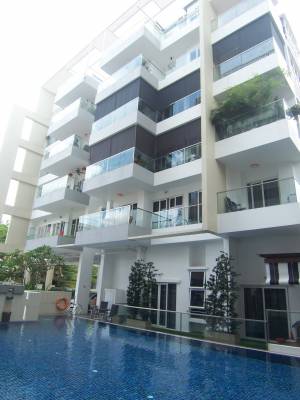 So, you think you're ready to settle in Singapore over the long term. Whether it's a career or lifestyle decision, this automatically leads to the big question of whether to rent or purchase a property. After all, this will likely be your one heftiest expenditure during your stay here.
If you're new to the country, you may be taken aback by the high rental prices, which are often on par with New York and Tokyo. Well, buying property in Singapore is no different. To help you make a more informed housing decision, we've shortlisted 3 key considerations you should make before putting your money down:
1 How long is 'long term' to you?
While there are relatively low barriers of entry to foreigners who wish to buy property in Singapore, your intended length of stay is a crucial factor to whether it makes financial sense to buy a piece of property. Generally, a Sellers Stamp Duty of 4–16% (for purchases after 14 Jan 2011) is levied on anyone who sells their home within 4 years of purchase. So, if you are not planning to stay in Singapore beyond 4 years, renting a property may be the way to go – unless of course, you are a stickler for a place to call your own and don't mind paying extra for it.
Staying beyond 6–10 years? Buying a property may put you in a good place to enjoy long term capital appreciation. This, of course depends on market conditions, but even if your property depreciates, you'd still have a home.
Should you decide to move abroad, you can choose to rent out your place for rental income. As it stands, gross rental yield is 2.5–5%, depending on the market and property type.
2 Are you willing to pay more for a piece of property?
As a measure to curb foreign speculation, a 15% Additional Buyer's Stamp Duty (ABSD) is imposed on foreign buyers, on top of miscellaneous duties and payments. With the exception of citizens and permanent residents of countries with which Singapore observes free trade agreements – the US, Switzerland, Lichtenstein, Norway and Iceland – every foreigner has to pay the ABSD.
Private property in Singapore is coveted and expensive, especially in districts that are popular among expats. People have been known to pay over hundreds of thousands of dollars in downpayment alone. Do consider your financial situation carefully before making the commitment to buy a property.
3 Have you weighed the opportunity costs of renting vs owning a home?
If you have yet to get a sense of the distinctiveness of different neighbourhoods, you may want to consider putting off buying a property until you've experienced and are sure of where you want to live over the next few years. While renting a place does not build equity as would financing a home loan, you will have the freedom to experience a myriad of cultures by living in different parts of Singapore. Another way to see it: no hasty home commitment, no room for remorse.
In renting, whether it is initial capital outlay in deposits or agent and miscellaneous fees, costs are much cheaper than in buying. Renting also spares you the fuss of maintenance and related expenses, as these are usually covered by the landlord. Nevertheless, you will be subject to your landlord's whims over rent and the length of your tenancy.
On the other hand, when it comes to buying a home, there is always a sizeable amount of cash you have to lay down as downpayment. Not to mention, the monthly mortgage payments you have to juggle in the long run. If you thought about it, this money could otherwise be invested in possibly higher-yield instruments. Are you willing to forgo immediate investment opportunities for a long-term investment that may or may not give you desirable returns, but always a home?
As a general guide, if you're not certain that you'll stay beyond 4 years, rent away. As many Singaporeans will testify, buying property here is like getting married, it's a lifetime commitment. Ultimately, to rent or to buy really depends on your financial capacity and what you value more – greater flexibility or a place to call your own.
10 May 2016
Maxine Loh
Re: Spending majority of year in Sing as a Retired Tourist?

TBH, I can't imagine spending the majority of the year in Sing as a retired tourist. What in the world would you do with your time? Unless you have family here or something?


How would it be any more boring here than any .....



Posted in Relocating, Moving to Singapore
Most newcomers to this forum are phony, so you'll have to do better than hello.



Posted in Entertainment, Leisure & Sports



Something new I heard today is of your PR pending shows 4 lines then it's a good chance else it shows 1 or .....