Working in Singapore: Obtaining an Employment Pass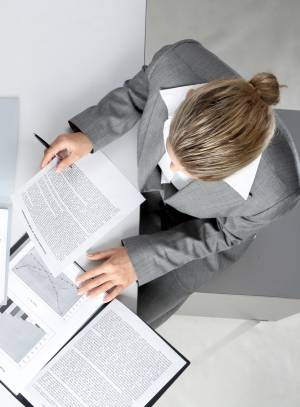 Ranked as the top country that provides the best quality of life in Asia, Singapore is an attractive place for people to live and work. Many are attracted by the education system, health care or social stability offered by the Garden City, but the greatest driver behind the push for foreigners to relocate has always been economic opportunity. It had been so when Singapore first became a trading post in 1819, and it remains so today when the declining birth rate and small population size has caused government policy to remain flexible when encouraging foreign workers to ply their trade here.
An Employment Pass (EP) is one of the most popular choices for skilled foreign professionals who intend to work in Singapore for a year or more. The benefits are many. Having acquired an EP, one is eligible to apply for Permanent Residence in Singapore. Depending on one's salary, dependants may be brought into Singapore as well. Employers would also not hesitate to hire an applicant holding an EP, as he or she would not be counted as part of the company's foreign worker quota, and would thus not necessitate an additional foreign worker levy to be paid.
How do I apply for one?
You don't have to apply for one, as your employer or employment agency will do so on your behalf. Any renewal of the EP will also be carried out by them. However, you may choose to apply for your EP directly if you are a founder of the company or involved in the running of the company. In such cases, you may also choose to apply for an EntrePass instead of an EP. Further details on this will be covered in a later post.
The following documents have to be prepared for an EP application:
The personal particulars page of your passport
The company's latest business profile or information registered with the Accounting and Corporate Regulatory Authority (ACRA)
Your educational certificates. Additional documents are required for candidates from India and China. The former are required to include transcripts and mark sheets in their EP application, and the latter are required to include a certificate of graduation for those with diplomas or higher education certifications, as well as the verification proof of the certificate.
All documents which are not in English must be accompanied by an official English translation. Additional documents may also be required, if you are working as a regional representative of an overseas company, or as a healthcare professional, lawyer, football player, football coach, or an employee at a food establishment. In such cases, take note of the additional documents needed for your EP application as listed in the link (here).
Who may join me in Singapore?
If you hold an EP, and have a fixed monthly salary of at least S$5,000, you may be eligible to bring certain family members into Singapore. If you earn S$10,000 or more each month, you will also be able to bring your parents into Singapore on a Long Term Visit Pass.
Dependant's Pass
Legally-married spouse
Unmarried children under 21
Long Term Visit Pass
Common-law spouse
Unmarried handicapped children above 21
Unmarried step-children under 21
Parents*
*For those earning S$10,000 or more per month
What should I take note of?
Unlike Work Permit and S Pass holders, EP holders are not provided with medical insurance by their employers. If medical benefits are not extended to you as part of your contract, you are encouraged to purchase your own medical insurance.
When it comes to the cancellation of an EP, the cancellation would take effect immediately. All related passes such as the Dependent's Pass and Long Term Visit Pass issued family members would also be cancelled. Do note however, that you do not need to get your EP cancelled even if you intend to change jobs. Instead, your new employer would have to apply for a new EP on your behalf. If you have become a Permanent Resident in Singapore, you would also not need to cancel your EP as this would be done automatically.
If you have not been successful in your application, don't lose heart. A rejection advisory stating the reasons for rejection will be posted in EP Online, the online platform for EP application-related matters. If you are able to address the issues listed in the advisory, your employer or your employment agency who had submitted the application would be able to submit an appeal on your behalf. The submission of an appeal should be done within 3 months of the rejection, and will generally be processed within 3 weeks.
20 Jul 2016
Rayne
Do you feel like you must choose the option to deal with helpless skin wellbeing? Provided that this is true, it shouldn't need to end thusly .....



Posted in 20's Club

Hi,

We are currently looking for a condo rental starting in July and i have a couple of questions i'm hoping someone can help with:

1- The prices we are seeing on 99.co and Prop Guru seem much higher than the most recent letting .....



Posted in Property Talk, Housing & Rental
Some want to try their luck when it comes to rental price. They may not even serious about renting the place. This can be very frustrating when you find a place you want but the landlord is asking 50% above market and won't budge more than 5-10%... just walk away and wish them luck.

You really .....



Posted in Property Talk, Housing & Rental