Remote Working Fuels Lifestyle Entrepreneurship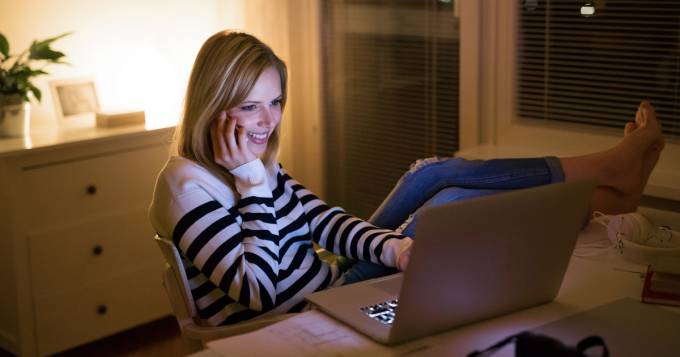 The global COVID-19 pandemic has catalyzed a rapid adoption to remote working for most people.
Although millions of people across the world have lived through lockdowns and the future is still uncertain, the pandemic has reshaped the world, and people may continue working remotely post-pandemic.
This means that remote working may become the new normal. But does working remotely necessarily mean staying cooped up in your home office?
Due to advancements in remote working technology and advancing internet speed, you can technically work from anywhere you fancy.
In fact, remote working coupled with the renewed importance of work life balance has led to the rise of lifestyle entrepreneurs who can choose to work virtually from anywhere in the globe.
These 'digital nomads' schedule work at their own terms without the confines of the traditional office cubicle. They can setup base anywhere and typically chooses the most business friendly jurisdiction to register their legal business entity.
Singapore, as a key business hub, is one of the most ideal choice for lifestyle entrepreneurs to setup a business from due to ease of starting and running a business.
Starting Your Lifestyle Business In Singapore
You might want to take your side hustle full time, such as running a consultancy service business or an e-commerce venture. Being a business-friendly country, Singapore has made the process for foreigners to register a business rather seamless.
To set up your company, you don't even have to travel to Singapore. You can quickly incorporate your company online by submitting the necessary information via a registration portal.
However, foreigners who are registering a company will require a local nominee director, and most corporate secretarial companies are able to provide a nominee director as part of their business incorporation services.
Benefits Of Starting A Business In Singapore
Tax exemptions and competitive tax rate. To encourage entrepreneurship, certain tax exemptions are granted for new startups for the first 3 years. Singapore's headline corporate tax rate of 17% is also one of the lowest in the world.
World class connectivity. Singapore's seaport is one of the best in Asia and amongst the busiest in the world, with links to around 600 ports over the world. Its award winning Changi International Airport serves over 100 airlines flying to 400 cities in around 100 countries pre-pandemic.
Strong government support for business grants and financing. There are multiple business grants the government extends to businesses to embark on digitalization, productivity improvements and internationalization. There are also various government supported financing schemes for eligible SMEs to tap into to access funding.
Strong legal systems and IP protection. Singapore is ranked second in the world for the best IP (intellectual property) protection in the World Economic Forum's Global Competitiveness Report 2019. The city state's legal system is also highly regarded as efficient with low levels of corruption.
The Best Countries to Run Your Lifestyle Business
There are technically no geographical constraints for a true lifestyle business and the work-from-anywhere trend. Remote working software tools together with high-speed internet connections are key enablers.
You could be sipping martinis in the Maldives, while pitching your consultancy services via Zoom to a client in Europe, delegating work to your remote team in Vietnam with Slack, and making payments to suppliers in China via a digital business account opened in Singapore.
Here are some of the best countries to run your lifestyle business:
Singapore: Affordable and reliable internet, ease of incorporating a business, highly talented pool of labor, Singapore is one of the most connected country in Asia to base your startup in.
Canada: This is home to some of the largest tech companies in the world. In fact, Mastercard and Google are planning to open new offices, which means Canada is a great place to live and keep you connected.
United Kingdom: If you want to become a lifestyle entrepreneur, then you should consider relocating to the UK. It's one of the countries with the highest searches for remote jobs.
Romania: Romania has one of the fastest-growing IT markets in Central and Eastern Europe. In addition, it has affordable fixed-line broadband packages. This means you'll get cheap and reliable internet to run your lifestyle business remotely.
The novel coronavirus has severely impacted many people's lifestyles. More people are now spending more time at home working remotely with a decrease in job satisfaction and dealing with poor mental health.
If you are thoroughly sick of the rat race and are ready to take the plunge into self-employment, there has never been a better time by launching your lifestyle business. Travel around the world, experience cultures, network globally while working to grow your own startup.
30 Nov 2021
SG Expats
Re: Looking for one or more squash partners
Hi Guys I'm moving to Bayshore Condo and looking for partners for squash or tennis.



Posted in Sports & Recreational Partners & Team
I don't really understand why you'd want to apply for PEP. If you're officially still employed for a few months, why don't you just use that time to find a new job instead? In the eyes of ICA, it'd look like a normal job change and it wont hurt your chances with your PR application either .....



Posted in PR, Citizenship, Passes & Visas for Foreigners
If you try to renew your REP without a job, it won't be instantaneous and ICA may call to ask why you are not working etc before probably giving you an REP for 1 year to allow you to find a job.

Or you could do exactly what SMS said, which is to wait till you find a job and then renew your REP .....