Best getaways from Singapore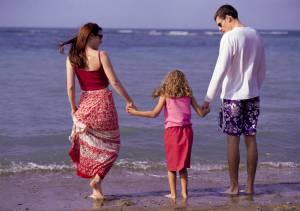 Singapore may be small, with arguably fewer than ideal places that count as a 'proper' getaways, however, its geographic advantage of being located on the intersection
of international air and sea routes makes it an extremely convenient location from which to travel to a good many Asian countries. Infinite adventures await with Asia as your backyard. All you'll need is a long weekend and public holiday to make your trip a reality if you don't want to take leave off work. Without further ado, here's a list of the most popular holiday destinations from the city-state. (Do note that this list is by no means exhaustive but more for starters)
Malaysia
A stone's throwaway from Singapore, Malaysia is a popular getaway for Singapore residents because of the favourable exchange rates but more so for the abundance of mouthwatering delights, colourful cities, calming beaches and towns that are rich in history and architecture.
Johor Bahru (JB)
Little over an hour's drive from Singapore, Johor Bahru (JB) is like an unpolished gem for budget shopping and interesting food experiences. From modern 'hipster' cafes that whet your appetite with creative tantalising menus to authentic roadside stalls that serve up savoury traditional fare, you're in for a real treat. Not forgetting, the best part is you almost always get the most bang for your Ringgit (Malaysian currency) here.
Tip: Take a bus across the causeway instead of driving or taking a taxi as it saves time, and generally is faster and more economical.
Kuala Lumpur (KL)
Also known as the capital of Malaysia, Kuala Lumpur has more to offer other than its common reputation as shopping haven.Take a trip up the Petronas Towers to enjoy breathtaking views of the city followed by a wild night out as you revel in the buzzing nightlife along Bangsar and Changkat Bukit Bintang. Prefer something quieter? Remnants of Malaysia's kampong ('village' in Malay) past and cultural practices still linger, waiting to be discovered.
Pulau Langkawi
Think Phuket – only nearer (1hr flight), cleaner, less crowded and more economical – and you'll get Langkawi. Rightfully named the Jewel of Kedah, its UNESCO Global Geopark status is a sure sign that you should check out what it has to offer, naturally. If you're into beautiful scenery and land and sea adventures, you're looking at the right place. Look forward to immersing yourself in nature as you brave the outdoors in adrenaline-inducing activities such as parasailing, hiking and snorkelling.
Indonesia
Indonesia is one of east Asia's most diverse treasures, with over 17,000 islands that are home to idyllic white sand beaches, raging volcanoes, rugged landscapes and dense jungles. Just like its natural endowments, its culture and people too are rich and diverse, making Indonesia one of the most desirable travel destinations in south east Asia.
Bali
A balm for your work-ravaged body, Bali is home to relaxing beaches, acres of calming terraced rice paddies, historical temples, mysterious ruins and jungle adventure. Travel with friends and experience true affordable luxury in rented resort villas that are splendid yet wallet friendly.
Lombok
Adventure-seekers, this one's for you. Challenge your physical and mental limits in a three-day hike up Mount Rinjani, which stands at a whopping 3726 metres. While it sure is an uphill climb, you'll be rewarded with magical views in the day and an overhead canvas of stars at night. For something less intense, you can hit Gili Meno for some snorkelling or scuba diving action. After which, you can retreat to its calming white beaches, enjoy the pretty sea view and relax.
Thailand
A hodgepodge of rich culture, city buzz, nature's calm and history, Thailand is a treasure trove of experiences waiting to be discovered. From ancient temples, bustling markets, to jungle adventures and secluded beaches, Thailand's one place where you get to enjoy the best of all worlds so conveniently.
Bangkok
Well known for offering amazing food at amazing prices, wholesale malls, fashion-forward retail scene and vibrant market and night life, as well as historical temples, Bangkok is a must-go for shopping and culture enthusiasts.
Krabi
A good alternative to the often tourist-congested Phuket, Krabi offers a vast selection of 150 islands as your perfect beach destination. Think pristine, secluded beaches, and perfect diving spots without the intrusion of rowdy tourists. While you're here, jump on an island-tour to make sure you don't miss the best of what different islands offer. In particular, make sure Poda Island, Koh PhiPhi and Tup Island are on your list.
Vietnam
A country of compelling natural beauty and unique heritage that easily takes your breath away. Whether it's surreal landscapes, dreamy old towns or chaotic city life, Vietnam is the place for endlessly inspiring trails.
Ha Long Bay
One of Vietnam's most iconic holiday getaways, Ha Long Bay is home to enchanting grottos, hidden lagoons, semi-inhabited islands and majestic mountains. Take a cruise around Ha Long and get ready for a sensory overload as nature's unadulterated beauty takes you over. Rock-climbing, kayaking and scuba diving are some activities you can add to your itinerary if you'd like a little adventure.
Hoi An
Take a step back in time to dreamy old Hoi An town, the remnants of one of south east Asia's major ports which used to boast grand architecture accompanied by an enchanting riverside. While the town has lost much of its grand sheen through the passage of time, it is nevertheless, still a sight to behold. Picturesque scenes aside, Hoi An is also well known for its many skilful tailors who are able to reproduce near-exact clothing designs from a picture within a mere one to two days. Be prepared however, for a good deal of haggling and beware of dishonest merchants – it's all part of the experience.
18 Aug 2016
Maxine Loh
Re: Man found living in Hillview drain

https://www.todayonline.com/singapore/5-hour-search-police-gurkhas-man-underwear-drain-2178676?fbclid=IwAR3xR31v4f-XTpaqFh9fmaErUOo5VtBFlY2K_NWz12kQIH5VNUHaqxTG30Aandmibextid=Zxz2cZ

Probably the craziest thing I've seen all .....



Posted in Latest News & Current Affairs


DP does not go with PR so either you are not a PR or your wife holds no DP. LTVP perhaps?
Assuming you are a PR, you can apply for LTVP or PR for .....



Posted in PR, Citizenship, Passes & Visas for Foreigners
Re: Chance of Singapore Citizenship


As mentioned by others, chances of SC for you are fairly low. However, even if you cannot keep extending your REP, you should be able to come back to Singapore as spouse of .....