Is it safe to let my child play outdoors?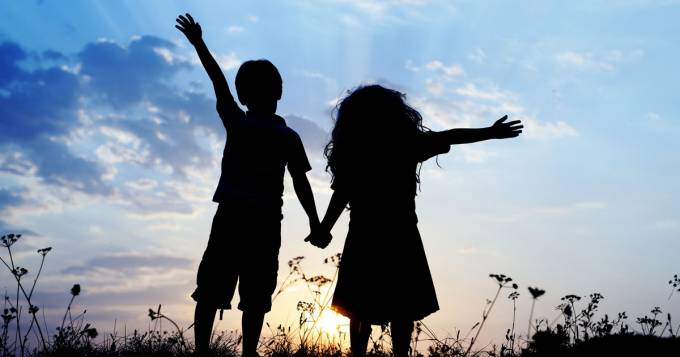 Located in the tropics, land scarce Singapore does not offer the same natural abundance of the seasons' changes as do many other countries in the world. Here, no flame-coloured leaves cover the forest floor in the autumn, no snow falls to accommodate adrenaline-fuelled sled races, and no frost touches fresh-bloomed flowers in the spring—here, there are simply relentlessly sunny days interspersed by brief periods of rain, and this is excellent news for children who love to play outdoors. The superb infrastructure in Singapore ensures that shelter from sudden rainstorms can be found almost anywhere, and the daily sun ensures that the children simply return home a little browner than before.
But even in Singapore, a country ranked as the safest city in Asia in Mercer's 2016 survey, parents are leery about letting their children play outside. A common reason for this hesitation is that parents believe their children could better utilize their time, either by attending an after-school course or revising their schoolwork at home where they could both study and enjoy creature comforts in safety. Some parents are also concerned about their child mixing with bad company outdoors or even being kidnapped, in the worst case scenario.
While it's impossible to guarantee that your child would definitely be safe when playing outdoors, there are certain things you can do to help your child stay safe.
For instance, if your child likes riding his or her bicycle outside, but you're worried about him or her, you could take a short excursion together with your child first. Take the opportunity to point out particular landmarks if you're worried about your child getting lost, and repeat the route until it becomes familiar to him or her. If you're worried about your child crossing dangerous roads, show your child how to cross safely, as well as any alternative routes. If you live in a small town, you could also accompany your child to several of the shops along the route, and ensure that your child knows that he would be able to ask for help at these locations if he ever runs into any trouble.
Also, it's important to establish safe guidelines for your child. Explain why certain things are safe, while others are not, without taking it for granted that your child would take your advice on your say-so. As people are more likely to cooperate when they understand the rationale behind any recommended course of action, it would be better to explain to your child why you feel that certain places or streets should be best avoided.
In the same vein, it may not be helpful to tell your child to avoid speaking to all strangers, without helping him or her learn to distinguish between people, discern intentions, and understand the difference between talking to people one is familiar with and people that one has yet to come to know. Always provide your child with guidelines that are clear and easy to understand. For instance, you could let your child know that it is alright to give a stranger directions to the bakery, but discourage him or her from following the stranger there.
Finally, in case of emergencies, make sure that your child knows what to do. For instance, if your child gets lost, would he know whom he should approach to ask for directions? If he loses his wallet, does he have enough money tucked away so that he may take the MRT or bus home? If not, would he know whom he could approach? Becoming street smart is a process, and it's always good to start young. Playing outdoors could help your children become more confident, independent, creative, and healthy. It can be good for your children in many ways—just as long as they know how to play it smart and play it safe.
19 Dec 2021
Rayne
Today I went and bought a whole Batang(spanish mackerel) from the wet market. It weighed slightly more than 1kg, the price was $12 per kg and the whole fish cost $14. Batang is a very good fish for Indian style cooking.

Actually we dont do the elaborate Indian curry on a regular basis, more of a .....



Posted in General Discussions
Re: Is it even worth living in SG anymore as a foreigner?
I would never live in a condo. Atleast in HDB people seem a bit more real. They go to the wet market and fair price themselves. In HDB lift, I have mostly seen people who are acknowledged my presence. In a condo setting, they would treat me as if I am invisible.

Today I struck a conversation with .....



Posted in General Discussions
Re: Best gym for working adults
Anyone visits Virgin Active? I like the decor..the vibes it gives, clean and modern.



Posted in Beauty, Health & Fitness