Living by Singapore's East Coast - Interesting Insights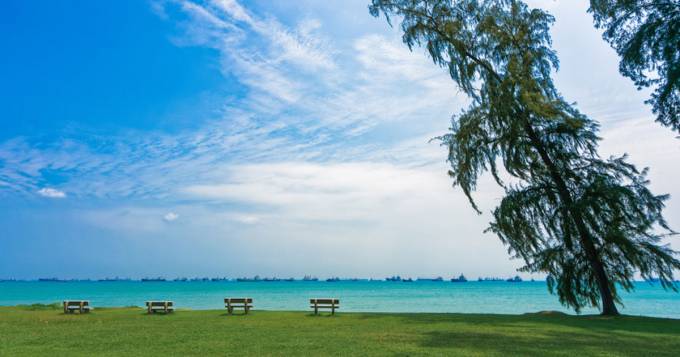 Residents on the East Coast are always raving about the premium lifestyle that comes with an incredibly well-established neighbourhood. Apparently, the East Coast is not just convenient but also packed with so many exciting offers, diverse lifestyle options and tantalising food galore. Curious? Read on to find out interesting insights about this charming district.
Upbeat and Convenient Neighbourhood
First of all, East Coast is an upbeat and convenient neighbourhood that is interwoven with a great variety of lifestyle amenities, premium shopping centres and entertainment outlets. Every daily essential is just around the corner and there is no need to travel far for retail therapy. Malls like Parkway Parade, Paya Lebar Quarters, KINEX, 112 Katong and SingPost Centre are all located in the East and they are home to a host of retailers that not only cater to consumers with diverse needs but also provide important amenities such as healthcare clinics, fitness facilities and post offices.
A Blend of Local and International Influences
The East Coast is like the melting pot where different international communities and people of different cultural backgrounds blend together in harmony. This is especially evident in the food culture here where the good old traditional restaurants and Peranakan flavours can often be found alongside international setups that serve foreign cuisines from Italy, Korea, Indonesia, Japan and Thailand. These days, even hip cafes and trendy gourmet ice-cream outlets are sprouting out at every corner to add to the vibrancy of the neighbourhood. Even if you can't travel because of COVID, the exciting food scene on the East Coast may offer a brief respite with authentic foreign flavours.
Traces of Old Singapore
If you love to walk down the memory lane and explore cultural relics of yesteryears, Katong and Joo Chiat are suburbs you may fall in love with. These are rare dwellings in Singapore that still savour traces of early inhabitants and authentic Peranakan culture from the early 20th century. Look out for the colourful heritage shophouses and quaint stores that still carry rich Peranakan-style architecture designs. There are also Peranakan boutiques and restaurants in these enclaves, sadly they are not commonly found on the rest of the island. Today, Katong and Joo Chiat are well-known for their nice mix of old-school businesses and hip cafes. They are not just drawing local crowds but also foreign visitors who want to catch a glimpse of these charming old suburbs.
Enjoy the Sun, Sea and Beach
If you love the outdoors, you'll love living on the East Coast because of Singapore's most treasured getaway - The East Coast Park. This is where families and friends will gather for a relaxing picnic or barbecue. It is also the common spot for the fitness-conscious to indulge their favourite sports such as jogging, cycling, rollerblading, swimming and kayaking. And because the East Coast Park is such a family-oriented recreational site, more themed parks like the Water Ski Park, Xtreme SkatePark and Coastal PlayGrove are opening up here to offer even more activities to those who enjoy some fun under the sun.
Ample Schooling Options
Do you have children who are still in their school-going age? You can literally walk them to school and save all the hassle of peak hour commutes. Besides popular primary and secondary schools like Kong Hwa Primary School, Tanjong Katong Girls' School, Chung Cheng High School and Dunman High School, some of the top junior colleges can also be found in the precinct.
Even if you prefer to put your children in an international school, there are several campuses such as the United World College of South East Asia, Canadian International School, Middleton International School, Overseas Family School, Rosemount International School and NPS International School located on the East Coast.
A Delightful Experience Living by Singapore's East Coast
There is so much fun and excitement to be had when living on the East Coast. With the wide variety of recreational, dining and retail options just at the doorstep, life can be so much more convenient, hence leaving you with more time to spend with your family or do things that you love. The East Coast has been a sought-after district for many who aspire to live better and smarter. If you're looking for the same, visit the launch of Liv @ MB in 2022. The luxury condominium with 298 apartments located in District 15 may just be the ideal home for you.
29 Dec 2021
SG Expats
Re: Just learnt about a ballooned15 year old CC debt!


Leaving well enough alone is a potential strategy - especially if you aren't planning to stay long and don't need any credit/loans. Also, I wouldn't be surprised if .....



Posted in Staying, Living in Singapore
Re: Just learnt about a ballooned15 year old CC debt!





Do you live in Singapore? I wonder what would happen if you just left it alone and never addressed it at .....



Posted in Staying, Living in Singapore
Re: Just learnt about a ballooned15 year old CC debt!



I have a similar situation from 2014, just checked my credit file and about $8k has ballooned to over .....



Posted in Staying, Living in Singapore