Working in Singapore: Obtaining an EntrePass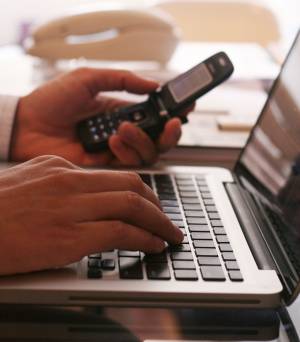 Rated as the 'Easiest place to do business' by the World Bank for ten consecutive years, Singapore has had a new feather in its cap since it was ranked as the top city with the best investment potential in 2015 by the Business Environment Risk Intelligence institute. All of this is great news for companies based in Singapore, even as the Southeast Asian nation becomes an even more attractive location for other entrepreneurs to get their businesses off the ground.
In order to be an entrepreneur in Singapore, you need to have one of the following two passes: An Employment Pass (EP) or an EntrePass. The former is suitable for those whose companies have been incorporated six months ago or earlier. The latter, conversely, is suitable for applicants who are planning to incorporate a company, or who have newly incorporate a company less than six months ago.
EntrePass holders have to abide by more stringent requirements in order to be successful in their pass application and subsequent pass renewals. The EntrePass offers one benefit however, that the Employment Pass does not—and that is the lack of a stipulated minimum salary. The EP is given to applicants who draw a minimum of S$3,300 per month, and will thus not suitable for applicants who are drawing a lower sum. Also, while the number and type of dependents that an EP holder can bring into Singapore depends on his fixed monthly salary, the number and type of dependents that an EntrePass holder can bring into Singapore depends on the amount of business spending that he has made and the number of jobs that he has created locally.
However, the EntrePass is not available for certain businesses in Singapore. These include coffee shops, night clubs, massage parlours, and employment agencies. The full list of ineligible businesses can be found in the link (here).
Am I eligible for an EntrePass?
Yes, you may apply for an EntrePass if the following four conditions are met:
You have incorporated a private limited company registered with Singapore's Accounting and Corporate Regulatory Authority (ACRA) less than six months ago from the EntrePass' application date. If you have not yet registered with ACRA, you may also choose to do so after the result of your EntrePass application has been made known to you.
You have deposited at least $50,000 in paid-up capital for your company in a Singapore-based company bank account.
You hold at least 30% of the company's shares
Your company has met at least one of the following requirements:
Your company has received at least S$100,000 in funding from a venture capitalist or a business angel, both of which have to be accredited by a Singapore Government agency
Your company holds intellectual property (IP) that is related to your business, and the owner of the IP is one of your company's shareholders. The IP must also be registered with an approved national IP institution. For a list of such institutions, see the link (here).
Your company is collaborating on research with a research institution that is recognised by the Agency for Science, Technology and Research or institutes of higher learning in Singapore
Your company is one of the start-ups that is being incubated by a Singapore Government-supported incubator, and your work there is related to your proposed business.
Who may join me in Singapore?
In order for spouses or children to be brought into Singapore, EntrePass holders face a very different set of rules. Firstly, the pass holder has to have renewed his pass. He would not be able to bring his relatives to Singapore in his first application for this pass. Secondly, he would need to reach a certain amount of business spending and create a certain number of local full-time jobs. Singapore Citizens or Permanent Residents should be hired for these positions, and they should have worked at the company for at least three months, earning at least S$1,000 and receiving CPF contributions.
In order to bring his spouse or children into Singapore, an EntrePass holder would need to have spent at least S$150,000 in business expenditure, and to have created at least 4 local jobs. To bring in his parents, the EntrePass holder would need to spend at least S$300,000 and create at least 8 local jobs. These relatives would then either be provided with a Dependant's Pass or a Long Term Visit Pass.
Dependant's Pass
Legally-married spouse
Unmarried children under 21
Long Term Visit Pass
Common-law spouse
Unmarried handicapped children above 21
Unmarried step-children under 21
Parents
How do I apply for an EntrePass?
It's easy to apply for an EntrePass. The candidate would simply need to gather the requested documents, include a business plan, and submit them with an EntrePass application form (here). All the necessary documents are listed in Annex A as part of the application form. Each application must be done in person at any Singpost branch, and would cost S$70.
Those who have been successful in their application would receive an approval letter, whereupon those who have not registered their business with ACRA would have to do so. The applicant would then go through a set of procedures and pay S$150 to get their pass issued, have their fingerprints and photo registered if necessary, and finally, receive the EntrePass card.
For a step-by-step guide on applying for an EntrePass, please visit the Ministry of Manpower's website (here).
27 Oct 2016
Rayne
Re: Best vegetarian meat alternatives
For tempeh, I highly recommend tempeh by Chinatown brand that you can get from Redmart.
Personally, I am not a fan of Beyond meat, Omnimeat and all these new brands. Highly processed and expensive. I would rather choose Quorn, their products have been on the market since years. It's processed as .....



Posted in General Discussions
I'm now employed in the energy / carbon credit space.

There is a significant realtime pollution / GHG savings in using an EV. To the point where I think it's hypocritical of me to drive an ICE vehicle (Internal Combustion Engine) if I'm going to be sitting there seeing how much CO2 our ICE car .....



Posted in Cars & Motorcycles
Re: Father who killed his twin sons



As much as I feel for the poor boys, I can't help but feel for the father as well. It's very difficult to .....



Posted in Latest News & Current Affairs