Expat Insurance: Getting covered in Singapore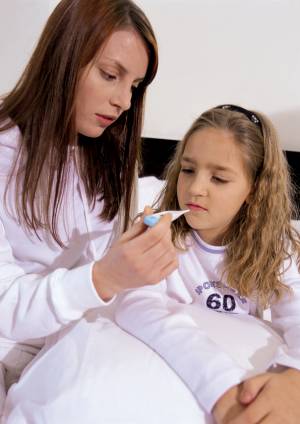 Singapore is consistently ranked amongst the top healthcare systems in the world, with its world-class medical facilities and qualified staff. When it comes to healthcare in Singapore, you're in safe hands.
For starters, it is useful to know that Singapore's public healthcare sector comprises mainly public hospitals (Singapore General Hospital, Tan Tock Seng Hospital, etc.) and polyclinics (outpatient clinics). These facilities cater mainly to locals and permanent residents who are entitled to subsidised care. As an expat with a work pass who does not contribute to the Central Provident Fund (a mandatory social security scheme), you are not privy to these subsidies. As such, you may not find a significant difference between the cost of public and private care.
Private healthcare facilities in Singapore are generally recognised to observe higher service quality, shorter waiting times and greater comfort. This however, comes at a higher price. Private hospitals and medical centres are easy to locate in this geographically compact city, so it's a matter of choosing one which suits your needs and is the most accessible.
While day-to-day healthcare costs can be surprisingly affordable and medical procedures vastly cheaper in Singapore than for instance, the USA, costs can still add up. This is where health insurance comes in handy. A health insurance policy may not be necessary for taking advantage of private outpatient services as they are fairly affordable, but it is a vital hedge against unforeseen emergencies and complicated illnesses, which more often than not, require inpatient services.
Before we move on to the different types of insurance policies suitable for expats, you should take note that international prescriptions are not valid in Singapore. Therefore, all medications have to be re-prescribed by a Singapore-based doctor. So make sure that you prepare a sufficient supply of medication to last your first few months here.
It is also important to note that as you move from your home country to Singapore, you may lose some of the protection benefits you previously had from your company. Finding out the extent of your protection benefits is the first step to building your safety net.
5 types of insurance that are important for expats:
Health insurance
It is likely that you're covered by your company's basic health insurance but if you've ever suffered from serious health problems in the past, it is important to find out from your employer if there are exclusions to that policy. In the unlikely event that you are forced to resign because of a critical illness, it is prudent to possess prior knowledge on whether there's a clause which excludes you from "death in service" benefits. This will enable you to be better protect yourself and your finances with the right insurance.
Maternity insurance (benefit extension of health insurance)
If you are a married woman or are likely to bear a child here, it is beneficial to find out if the health insurance provided by your company covers maternity. Most companies' health insurance does not offer such coverage. Maternity expenses in Singapore are generally high, considering the cost of medical tests, delivery-related expenses and hospital charges. Getting a benefit extension which covers maternity from your main health insurance policy can greatly reduce these costs.
Life insurance
You may consider getting life insurance as a means to protect your family, spouse or relatives who are dependent on your income, in the unlikely event that you pass away. Two types of life insurance policies are available: A term policy pays a death benefit if you pass on during the term of the policy, typically running over set periods of 10, 15 or 20 years. A life policy will pay out regardless of when you die.
Income protection
An income protection plan pays you a percentage of your income on a regular basis if you are unable to work due to an illness or injury. This is important if you have family who depend on you for financial security, and especially so, since medical advancements make survival from serious illnesses more likely. For expats, income protection is an indispensable part of a well-balanced insurance portfolio.
Critical illness insurance
Majority of medical insurance offers limited coverage fro critical illnesses and cancers. The advantage of Critical illness insurance is it provides a lump sum amount upon diagnosis of cancer or other serious illnesses. This benefit is payable if you fall ill within any of the 30 critical conditions – the most common being cancer, heart complications and stroke.
---
When it comes to choosing the right insurance for the coverage you need, it is often time-consuming and confusing due to the many options available. It would be beneficial to consult an insurance advisor who has the knowledge and experience to guide you through your decisions. Ensure that your intermediary is a qualified, unbiased advisor who has professional liability.
16 Nov 2016
Maxine Loh
Re: How was your Circuit breaker Day 1?
No evidence walking alone (+ min. 2m distance) in East Coast park increases chances of catching the virus.



Posted in General Discussions
Re: PR approval chance in 2020
Age:48
Race: Chinese (Malaysia)
Gender: Male
Education: Diploma
Marital status: married (Son: 15 and Daughther: 12)
Job: Manager (on SP)
Length of stay in SG: 1 Year
Total year of experience: almost 20 Years
Salary: OTE 80-90K

Sponsor Spouse and Kids. Chances to approve if apply only when male son .....



Posted in PR, Citizenship, Passes & Visas for Foreigners
Re: How was your Circuit breaker Day 1?
That's what I heard, that parks are packed. These people seem brainless. They just don't get it. I'm keeping my fingers crossed the numbers don't go up this month.

However, there another batch of 224 people returning to Singapore from Egypt...opss..the figures..?



Posted in General Discussions
Hi, I need some urgent advice on the following.

If a private limited company were to wind up, and one of the directors have already passed on, would the family of the deceased director be liable to pay up the capital and whatever outstanding debts of the company when it winds up?



Posted in Business in Singapore
Re: PR approval chance in 2020



Hi, I've been a silent viewer of this forum for quite some time. Would really appreciate some advice on my .....