Why should you choose a property in Demirtas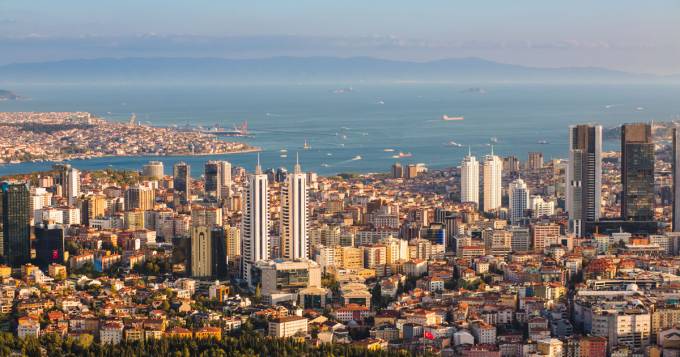 Demirtas is a wonderful area of Alanya, which still remains unpopular. If you are interested in new real estate in Alanya, then you can choose from a large number of new buildings, and lots of old houses in which indigenous people live is responsible for the special charm. Is it different from a property for sale in Istanbul? Learn more about Demirtas and read our review.
Demirtas overview
Demirtas has had the status of a municipality since 1992. Nowadays, about 3,000 people live here. This area is located 20 kilometers east of the center of Alanya. If you go towards Gazipasa, then Demirtas will be next after Kargicak.
Demirtas infrastructure
This is a new area, where untouched nature is preserved. It makes the area attractive in terms of aesthetic qualities and sensations. So, it is easy and pleasant to breathe, environmentally-friendly air combined with the freshness of the forest and the sea breeze give incomparable feelings.
The infrastructure is quite developed in terms of social facilities, but the entertainment sector is not too attractive for tourists, so Demirtas is chosen by family people with children, as well as those who are closer to a quiet holiday by nature. You will not find night clubs and restaurants with noisy music. Demirtas is chosen for a restorative rest of body and soul.
Features of Demirtas real estate
Demirtas is beautiful, as the authentic rural building here is adjacent to modern residential projects. Even as a resident of a new building, you will always have access to the benefits of farming life - buy fresh milk, dairy products and cheeses.
In Demirtas, there is an opportunity to build real estate right by the shore, since the development here is not too dense yet. This is the reason why it is worth paying attention to the area right now. For instance, in other parts of Alanya it is already difficult to find a place where it would be possible to place a property on the first coastline.
The quality of construction is in no way inferior to the work in the center of Alanya, and the low price of real estate is due to the far location from the center. However, residents have no problems with transport. You can get to both the central part of Alanya and other areas of the city by bus.
If you are interested in new buildings, then in Demirtas you can choose residential development project of both high-rise and low-rise buildings.
Demirtas Sea
The coastline of Demirtas is represented by a sandy-pebble coating. The gentle entrance to the sea and the purest water, as well as the sandy seabed make this place an excellent option for swimming with children.
Fishermen love this place for a good catch. Fish, octopuses, crabs are found in Demirtas.
Moreover, part of Demirtas beach is a nature reserve. Caretta turtles come out here in the summer to lay eggs.
Demirtas attractions
The area is also attractive because it has a rich history. On Mount Asar, there are the ancient ruins of Siedra, the first mention of which dates back to the 1st century BC. The highest point of this ancient city is also attractive because it offers fantastic views of the chain of mountain ranges of the Taurus.
Another natural wonder is Sapadere Canyon. This place is called a miracle of nature. The views are so beautiful here. By the way, the place has become one of the tourist routes. On its territory you can relax in one of the cafes.
Our assistance in choosing real estate in Turkey
If you are interested in Demirtas or you want to learn more about other areas of Alanya, please contact Turk.Estate, professional real estate agency in Turkey.
11 Feb 2022
SG Expats
No food (in isolation) can make you fat. It's eating more calories than you burn that will cause weight gain.



Posted in Beauty, Health & Fitness
I've been drinking sugarcane everyday for the past 2 weeks and wondered - would sugarcane make you fat?



Posted in Beauty, Health & Fitness
Re: SC Approval and Timeline Questions

Yes. I applied on 28 Sept 2020. Its been 30months and 3 days. My first application was rejected in 2019 (after 20 months processing time) and I applied again after a year.


Do you mind sharing your profile?