4 Ways to Accelerate Your Wealth In Singapore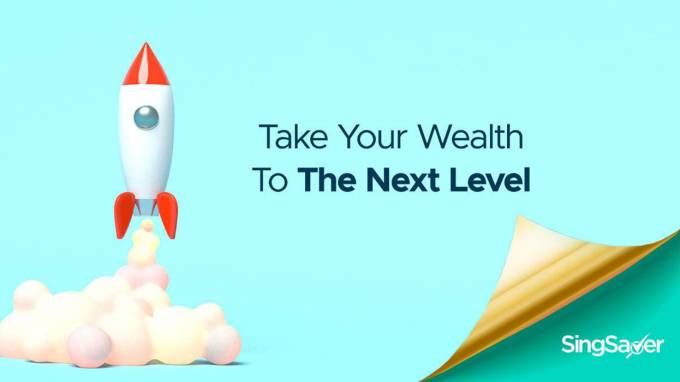 From robo-advisors to CPF schemes, there are dozens of ways Singaporeans can work towards financial independence.
The government is also enabling Singaporeans to better take charge of their finances, particularly with the launch of SGFinDex that consolidates financial information from different institutions and government agencies onto a single platform.
Here are four ways to help you make your money work harder!
1. Have a good savings habit
Growing your wealth starts with a good savings habit. Rather than chasing minimum monthly spendings to earn higher cashback, remember this: a dollar not spent is a dollar saved.
A good savings habit can also earn you higher interest rates. For example, Citi Wealth First Account rewards you with an additional 0.2% p.a. bonus interest for increasing your average daily balance by S$3,000 or more a month.
2. Purchasing stocks
Start building your investment portfolio. This can include growth stocks, blue chip stocks, or real estate investment trusts (REITs) that are known for their high dividends.
However, do take note that purchasing individual stocks comes with higher risk and volatility.
3. Stand on the shoulders of professional wealth managers
Starting with a minimum of S$250,000 investable assets, you might want to start a wealth relationship to enjoy exclusive privileges. This could include lower sales charges, preferential interest rate, wealth advisory and a dedicated wealth manager to serve your financial needs.
Citigold, Citibank's privilege banking solution, provides access to Citi's wealth insights that keeps you updated on the latest global market developments, using market research reports that dive deep into various investment themes.
---
Fast track your wealth with Citigold and stand to receive exclusive rewards that include a Dyson Airwrap (worth $799), Apple Watch Series 7 (worth $749) or even an Apple iPad Air 5th Generation (worth $879)!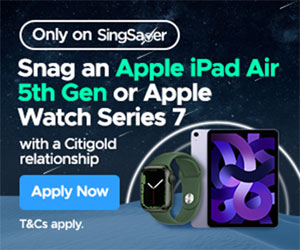 *Promotion valid for a limited time only and rewards may change at any time. Terms and conditions apply.
---
4. High-yield savings accounts for your emergency funds
Before you start investing, it is important to have sufficient emergency funds saved up in case of a rainy day.
That said, remember to pick the right savings account — one that rewards you with decent interest in order to protect your savings from inflation erosion.
The Citi Wealth First Account is one that rewards you with bonus interest for your financial decisions and banking relationship.
By spending S$250 per calendar month on your Citibank Debit Mastercard and increasing your account's average daily balance by at least S$3,000 per month, you can earn a bonus 0.4% p.a. in interest. To earn an additional 0.8% p.a., you only need to invest, insure or borrow with Citibank.
The higher interest rates apply on the first S$50,000 of your balances in your Citi Wealth First account. However, if you're a Citigold client, this goes up to the first S$100,000 or S$150,000 respectively. Imagine earning up to 2.8% p.a. on your savings!
---
Build your wealth with Citigold
Wealth insights: Timely analytical market trends for wealth growing opportunities
Host of liquid assets and investments: Various accounts and investment vehicles tailored to your risk profile and time horizon
Personal 'concierge': An on-demand Relationship Manager to consult and craft the perfect portfolio
Receive a free Dyson Airwrap (worth $799) or Apple Watch Series 7 (worth $749) or Apple iPad Air (5th Generation) 10.9" WiFi 64GB (worth $879): Simply open an account with Citigold and deposit S$300,000 within 90 days*
Up to S$7,076 cash rewards: An immediately rewarding experience if you join Citigold in 2022!*
Citigold clients also enjoy access to the Citi Wealth Hub, a newly opened wealth advisory hub made specially for Citigold clients to access a team of experts in one location. Moreover, you'll also be treated to gourmet coffee, TWG tea and signature chocolate bon bons.

21 Mar 2022
SG Expats
Posted in General Discussions
Re: PR Application Chances - 2023


Hi,

Based on my understanding and conversation with ICA, I was under LTVP and not automatically a PR from birth. I would have been required to register for NS at age .....



Posted in PR, Citizenship, Passes & Visas for Foreigners
Re: SRX Property and Rental Index
I have had the chance to speak some agents, about 8 in total, as I'm on the apt hunt. It seems they all use SRX as their index for pricing rental. As identified by others above, SRX numbers are in indeed generated from URA, not self reported from agents directly as I was speculating.

While URA .....



Posted in Property Talk, Housing & Rental