10 tips to plan a successful outdoor event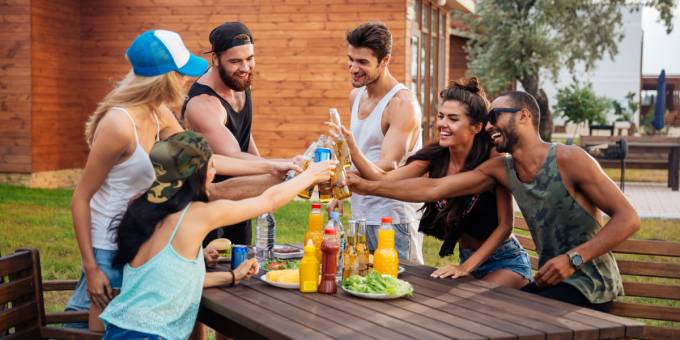 Outdoor events are a great way to bring a twist to conventional indoor events while taking advantage of nature. However, planning for one may require a little more forethought and effort. You have to consider the minor details that ensure comfort for your guests and practicality throughout the event.

Below are some tips on how to plan a successful outdoor event.

1. Find a suitable venue

Finding the perfect venue is imperative to the success of your outdoor event. If you select a venue that usually hosts outdoor events, everything is expected to run smoothly. On the other hand, choosing a more natural setting (such as a field) requires more preparation to get everything in order.

2. Get permits

Holding an outdoor event without the proper permits is the fastest way to get it shut down, especially on city property. Therefore, it is advisable to acquire them as soon as you determine the date and venue of your outdoor event.

3. Check codes and ordinances

Do you plan on playing music during your outdoor event? Ensure to check noise ordinances within the area. Different areas also have contrasting safety and fire codes, so ensure to check these as well. Contacting local authorities within the area is the quickest and surest way to acquire information regarding rules in the location of your event venue.

4. Create a budget

Arranging an outdoor event can come with unforeseen costs. Depending on what your venue has to offer, you may have to rent more equipment than you would in an indoor setting. That is why it is vital to create a budget including all the necessary costs and try to stick to it as much as possible to avoid overspending.

5. Make vendor arrangements

Depending on your event type and the amenities available at your venue, you may need to hire the services of several vendors. They may include a food service vendor, portable toilet vendor, power and lighting vendors, and more. It is also essential to find a suitable sound support and communication vendor who can bring a good quality portable pa system to cater to your public address and music needs.

6. Power

The DJ area, food stations and any other areas of your event venue that will need electricity must be set up near power stations. If there are limited power stations or they are far from your intended set up, you can use extension cords. It is also essential to have a backup power system on standby.

7. Consider the elements

Putting up tents in your event venue is a great way to avoid weather inconveniences during your outdoor event. They can act as a source of shade for your guests on a hot day and shelter in case of rain. Consider adding fans or heaters depending on the weather forecast for the day. Anchor everything correctly to prevent them from getting blown over on a windy day.

8. Sanitation

Ensure that you have enough working restroom facilities for the guests and crew at your outdoor event. If you plan on using portable toilets, set them up in an accessible area, checking that they are not in the way of the event or its activities. If indoor bathrooms are available in the area, set up clear signage directing guests to their location.

9. Health precautions

Bring a first aid kit to the event venue. If it is in a remote area, you can have a medical professional on standby or list the nearest hospitals and directions. It is also essential to check that all food is appropriately labelled to avoid the occurrence of allergic reactions.

10. Clean up

Make arrangements with the local sanitation department to clean up the venue after you complete the event. Restore the venue to its original state to allow others to enjoy it as well.

An outdoor venue offers the perfect scenery and atmosphere for a successful event. Consider applying the tips described in this article for a successful outdoor event.
27 Mar 2022
SG Expats
Re: My Nightmare Experience with a Property Agent
It's to the advantage of the local and expat landlord population.

Only when we see someone notable and embarrassing for the Singapore govt stitched up will this change. This is partly why local landlords are not keen to rent to certain parties who have influence.



Posted in Property Talk, Housing & Rental
Re: Will Darlie toothpaste be next?
I remember when that blew up over here. In fact, if we search the archives here around 2016 or 17 I believe there was a thread on it as well.


Italy responded! https://www.youtube.com/watch?v=0bDqAkgAblI



Posted in Leisure Chat, Jokes, Rubbish
Re: My Nightmare Experience with a Property Agent
Hi Lisa,

They offered to return a total of $2683 back to me. This was from a deposit a 5600 so total deductions of just over 3000 sgd. In the end I accepted this offer as the only alternative would be to send a letter of demand and then proceed to the Small Claims Courts.

It's a shame the .....



Posted in Property Talk, Housing & Rental