Buying a new launch condominium vs a resale condominium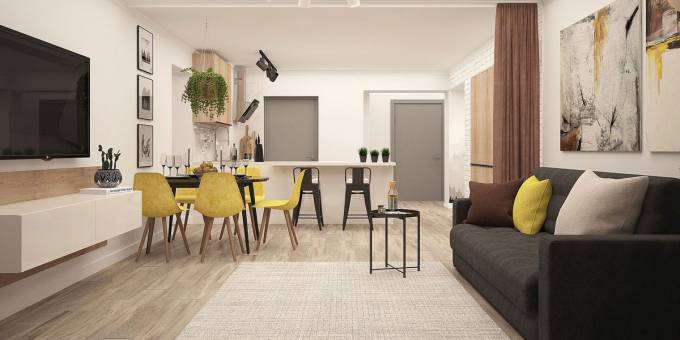 Are you aware of all the benefits that a new condo could bring to your lifestyle and finances? New condo developments are more luxurious, have more amenities and provide greater choice than ever before. If you're getting ready to embark on a condo purchase, investing in a modern condo has a whole bunch of benefits.

Here we take a look at the advantages that purchasing a new condo provides, as well as discover why an apartment at The Continuum could be the perfect solution to your condo needs.

Beautifully equipped and decorated

One of the first things you'll notice about new condos such as the Thiam Siew Residencies is how developers spare no expense to ensure that every condo offers unbeatable quality. If you like the idea of high-end materials, premium finishes and a host of hi-tech features and conveniences, a new condo is a way to go.

What's more, when you buy a new condo, you get a huge say in how the final space will look. Early buyers not only get to choose how many rooms they want in their condo, or what view they want to enjoy from their living space but also make decisions on features such as the interior colour scheme, what type of flooring and/or kitchen units they want and select options for bathroom fixtures, the location of storage space and various other key aspects of the form and function of the finished condo.

Perfect as a long-term move

For various reasons, many purchasers don't want to rush into occupancy - they may have another property to sell, for example, or be planning a longer-term relocation project that has several different facets. Because most people purchase a new condo when it's still in the development stage, there is a useful time lag between the decision to buy and the need to occupy.

The time lag doesn't just give purchasers time before the condo is ready to occupy, it also enables them to pay for their purchase incrementally, over a number of months or years. Current government legislation allows the buyers of a new condo to pay for their purchase in a number of instalments, typically of 5-10% of the condo's value. For many people, this longer payment period and the smaller instalments due at each stage enable them to minimise borrowing and save (or realise other assets) to pay for their condo purchase gradually.

More amenities and a better living experience

Thiam Siew Avenue Condo, for example, benefit from a comprehensive suite of exclusive facilities and amenities, ensuring that occupants enjoy every comfort and convenience. Features such as BBQ pits, tennis courts, a swimming pool, a Clubhouse, playground and guardhouse enable residents of all ages to enjoy an upmarket style of living that you may not find in an older development.

Developers recognise that contemporary purchasers want more for their money, which is why developments such as the Thiam Siew Residencies offer occupants an amazing living experience.

Why not take advantage of an early-bird discount?

If you're hoping to get a bargain when you purchase a condo, it's worth taking advantage of the early-bird discounts that developers offer. Purchasers who commit to buying at an early stage in the project's development will only have to pay 1% of the total purchase price up-front; the other instalments are due later in the construction process. It's often possible to enjoy a significant discount on the purchase price if you invest early.

Enjoy the benefits that come with being a high-end condo owner at the same time as enjoying an early-bird discount when you opt to purchase one of the stunning condos at Thiam Siew Avenue New Launch.
06 Apr 2022
SG Expats
Why do they even need to scan the plates if every SG car has the ERP device?



Posted in Travel & Holidays
Re: HELP! Landlord Refuses to Return Deposit

Thanks PNHMK and Lisafuller for your replies.

What is my next course of action then, given my Singaporean landlord is based abroad?

Does this mean I have to take legal action and bypass the Small Claims Tribunal AFTER we .....



Posted in Property Talk, Housing & Rental
Re: HELP! Landlord Refuses to Return Deposit
Posted in Property Talk, Housing & Rental