Things to look out for when purchasing dental insurance in Singapore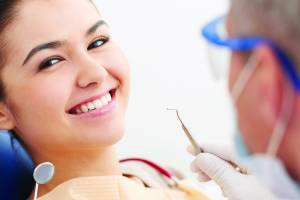 Christmas time is just around the corner, and it's that time of year again when most people are beginning to consume abundant amounts of candy canes and advent calendar chocolate. While undoubtedly tasty, these treats contain copious amounts of sugar, meaning that it's also party time for cavities! Tooth decay is one of the most common chronic diseases in the world, and more than half of all children in Singapore have cavities by the time they start primary school.
Expats living in Singapore are in luck, as this city-state boasts numerous accolades for its health system, a recognition that also encompasses quality dental care. There are numerous dental clinics dotted around the country, offering standard treatments such as fillings and tooth extraction as well as more specialist treatments such as orthodontics.
Dental procedures can be very expensive though, so it's highly recommended to secure dental insurance to offset these costs, particularly for anyone who has a sweet tooth! This article by insurance advisor Pacific Prime Singapore drills into the things you should look out for when purchasing dental insurance.
The cost of private dental treatment in Singapore
Public dental facilities in Singapore are modern and of a very high standard, but most expats prefer private dental clinics because of the added value benefits they provide, such as the superior quality of service and shorter waiting times for specialist treatment. Fees charged at these facilities do come with a steep price tag, and uninsured patients could easily be charged astronomically high out-of-pocket fees.
Dental fees will vary depending on the type of treatment you require and the clinic you choose to visit. For an informative overview on the range of fees charged for dental procedures, you can visit the Ministry of Health website for further information or contact the dental clinic directly. Here are the range of costs for some of the main types of procedures provided by private clinics:
Impacted wisdom tooth surgery (per tooth): $400 - $2,140
Root canal treatment (per molar tooth): $400 - $1,605
Single unit crowns: $400 - $2,140
Implants (per unit): $2,000 - $4,815
Braces (non-surgical): $2,000 - $10,700
Types of dental coverage available
Most major insurers will offer dental coverage, which is usually purchased as an add-on benefit on top of a local or international health insurance plan. Insurers tend to refer to this add-on dental benefit as a rider, and this will be charged with an additional premium, the cost of which will differ depending on the dental coverage limits on the plan (e.g. payout limit or limit on number of visits), the insurance provider used, etc.
In some cases, dental insurance can also be purchased as a standalone plan comprised mainly of dental benefits. Some employers will also provide dental coverage for employees, but the coverage limits on these plans are typically quite low.
There are two main levels of dental coverage: Routine Dental Treatment and Major Dental Treatment. The ideal option for you will depend on your specific requirements, such as the condition of your dental health. It's always important to be aware of what procedures are covered by your dental plan to avoid the risk of your claims being rejected from not having read through the fine print on your policy thoroughly.
Routine Dental Treatment
The Routine Dental Treatment coverage option will cover more common forms of treatment, such as consultations, check-ups, tooth cleaning, x-rays, fillings, root canal treatment and emergency dental treatment. The rates charged for this level of dental coverage tend to be lower than Major Dental Treatment, simply because these treatments are usually cheaper.
Major Dental Treatment
Major Dental Treatment will come with higher premiums than Routine Dental Treatment coverage, because it covers more expensive types of dental procedures, such as periodontitis treatment, root scaling, membrane treatment, temporary crowns, bridgework, gingivitis treatment, and orthodontic work. The Major Dental Treatment benefit will come with higher coverage limits.
Cosmetic dental procedures are not usually covered
Most dental insurance plans will not cover cosmetic work like tooth whitening or gum contouring. Braces for slightly crooked teeth will also be considered a cosmetic treatment, and usually orthodontic work will only be covered if it is considered medically necessary. Some plans however do offer discounts on certain cosmetic procedures, so it really depends on the plan and the benefits listed in the coverage documentation.
There will be a waiting period
Most dental plans will impose a probationary period, meaning that for a set period of time when you first purchase your dental policy, you won't be covered for any dental costs and you will likely have little to no benefits. Waiting periods will vary, but usually the typical waiting period lasts about 10 - 12 months. The waiting period exists because it prevents insurers from the risk of having to pay for dental treatment that you know you will need straight away as soon as you have purchased your dental plan.
Check the preferred network of providers
Another thing to watch out for is your dental plan's preferred network of providers. If you're already registered at a dental practice and this practice is not included in your plan's preferred network, then your dental costs at this clinic will likely not be covered. If that's the case, you may want to shop around for a plan that will include your preferred dental clinic in its in-network, or find another dental practice that is covered by your plan.
With so many things to consider and watch out for, it can be daunting to shop around for a dental plan that covers your requirements. This is why it often pays to have a chat with a trusted insurance advisor like Pacific Prime Singapore, as they are trained to provide unbiased advice and are dedicated to finding the best deal, tailored to your specific needs.
Author bio
If you are looking for the most reputable and trusted dental insurance plans on the market, why not visit Pacific Prime Singapore's Dental Insurance page? Their team of experienced advisors offer a wealth of knowledge on Singapore health insurance plans.
05 Dec 2016
Pacific Prime
Re: PR Approval Probability 2022
Maybe it depends on their area of research. Anyway, I guess the take away is that there are some factors which might give you an edge, but still nothing is guaranteed.



Posted in PR, Citizenship, Passes & Visas for Foreigners
Re: PR Approval Probability 2022

One small add on - Applicants with research/PHD background are in a totally different bucket which will likely give them an edge. Not saying everyone will get it, but many would.

Hate to burst your bubble but I feel PhD .....



Posted in PR, Citizenship, Passes & Visas for Foreigners
Re: PR Approval Probability 2022

Additionally, SF, I am guessing that doctors are also not going to be thrown into the same bucket as IT professionals. The former I think are far more scarce and the latter are a dime a dozen.


Surely, yes. There will be .....