5 Reasons To Book A Private Jet Charter For Business Travel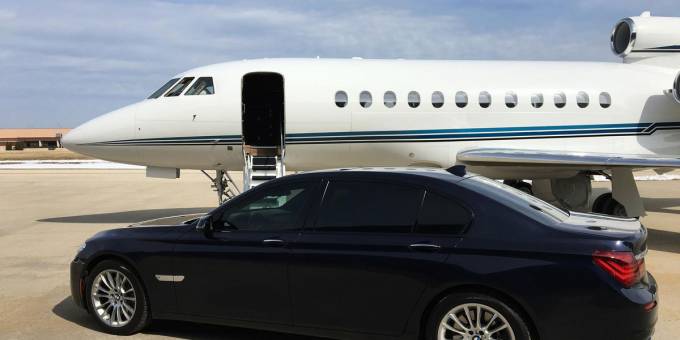 If you're the kind of person who travels by air for business matters, you might be aware that flying in a commercial aircraft can be inconvenient. From falling in line for security checks to potential flight delays, all these things may result in wasted time and energy. This makes the private jet charter an excellent flying option for your business travel.
Below are five reasons for booking a private jet charter for business travel:
You Are In Charge Of Your Own Business Schedule
Chartering a private jet can save you from the hassle of airport check-in and security procedures which can affect your schedule. This means you don't need to wait in line with other passengers for the boarding and security checks. Also, you can avoid flight delays that can affect your business schedules. For example, if you have an urgent meeting with a client in your destination country, the private jet can take you there according to your own schedule.
On the other hand, if there's a change of plans, it'll be easier to reroute to your new destination when using on-demand jet charter flight services. As a result, you can keep up with your business travel schedules while saving time and effort in the long run.
Additionally, you can attain a healthier work-life balance by flying in a chartered jet. Because it can take-off faster than commercial airplanes, you can quickly go home to your family after your business trip. Hence, you can spend more time with your family while waiting for your next flight.
You Can Be More Productive
Time is essential when it comes to business travel. Depending on the situation, you might have to get work done while flying in an aircraft. Unfortunately, doing this might be impossible on a commercial flight. There are many distractions that might prevent you from doing business on the plane. Because of this, booking a private jet charter for your business trip can be an excellent option.
When you fly in a private jet, you can take advantage of the silence and concentration you can get to finish your work on time. For example, if you have paperwork to work on, you can just open your laptop and finish it without distraction. Consequently, you can increase your productivity even if you're on an aircraft.
You Can Enjoy The Luxury And Comfort
Traveling for business can be stressful at times. Aside from being away from your family for a while, you also have a business deal to worry about once you arrive at your destination. Getting overly stressed is the last thing you want to experience during your business trip.
So, to avoid the stress associated with business travel, booking a private jet charter can be a great option. It allows you to enjoy the comfort and the luxury services jet charter services offer. The cabin crew of the private jet will personally cater to your needs. For example, they let you choose what kind of meal you require instead of the in-flight meal. If you want to relax throughout the flight, they also provide you with what you need to ensure your comfort. By staying comfortable, you'll arrive at your destination ready to do business.
You Can Have More Privacy
If you're traveling with your team, flying in a private jet is preferred over commercial flights. This is because of the extraordinary level of privacy it can give you and your team. Because unfamiliar people don't surround you, you can freely talk about sensitive business matters with your team without worrying about getting overheard. Unlike flying in a commercial aircraft, privacy isn't a problem with a private jet charter. You can discuss your business strategies and other confidential things throughout the flight, making your team's business trip more worthwhile.
You Can Offer It As An Employee Perk
If you're a business owner, you can allow booking a private jet charter as an employee perk. If you require some of your employees to go on a business trip, a private jet can be an excellent opportunity to reward them for being hardworking and loyal. It can be the best way to treat them while still doing business for you.
When they have a well-rested flight to their destination, they'll be more likely to do better with their job and represent your business well in the meeting.
Bottom Line
Going on business trips doesn't have to be difficult and uncomfortable. With the rising popularity of private jet charters, dealing with business meetings and other transactions is much more convenient and stress-free. By keeping the information presented above in mind, you'll have all the reasons to believe that flying in a private jet can be helpful to your business.
25 Apr 2022
SG Expats
Re: Chance of Singapore Citizenship
Thank you all for your comments. More info about our family. We are Indians, and we have lot of relatives, my parents, my in-laws, my brother's family all in Singapore. Initially it was just for short time because of my husband work but it is getting extended. I have extended my PR 2 times after .....



Posted in PR, Citizenship, Passes & Visas for Foreigners
Re: Man found living in Hillview drain


Staring from Diary Farm towards Mandai Rd, there is a lot of forested area on both sides of BKE. Seeing what appears to be made up camps with plastic chairs, and lots of other .....



Posted in Latest News & Current Affairs


Internet lingo since 1920 lol.... Deliberately misspelled version of "own"



Posted in General Discussions