5 Tips For Finding The Right Dental Clinic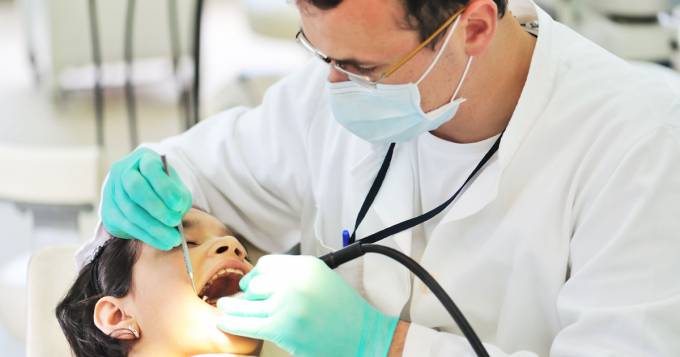 Taking care of your health is essential as it can greatly affect your well-being. While your physical and mental health should come first; you shouldn't overlook the importance of proper oral health. Poor oral health can lead to more serious issues that disrupt your daily life.
Visiting a dentist is the most important thing you can do for oral health. However, looking for the right dental clinic can be tricky. Therefore, you must choose a reputable dental clinic, such as Ocean Dental or similar clinics. This ensures that your dental needs are met and that you're in good hands.
Listed below are some tips for finding the right dental clinic for you:
Types Of Services Offered
Not all dental clinics are the same. Some clinics offer general dentistry services, while others specialize in dental aesthetics. With that in mind, you should look for a dental clinic that can provide you with the kind of services you plan to have.
General dentistry would be helpful if you're looking for a dental clinic to help you maintain your teeth's condition. However, if you want that Hollywood smile, look for a dental clinic that offers aesthetic services.
Moreover, it would also be beneficial if you could find a dental clinic that has an orthodontist as well as X-ray machines to provide a one-stop solution for all your dental needs.
A dental clinic's availability is highly essential when it comes to looking for the perfect one. This will determine how quickly you can make an appointment in case of an emergency.
Meanwhile, some dental clinics require you to set up an appointment at least one month before your schedule. While it might work well if you're just planning to do a regular teeth cleaning, this can be really inconvenient. This is especially true if you have a tooth emergency that cannot be postponed for more than a day.
Therefore, if you're having trouble setting up a schedule or the queue is always a few weeks long, you should consider looking for a different dentist. This means that they cannot accommodate any dental emergencies, which could put you in a lot of pain.
In line with dental emergencies, the dental clinic's location is also important because it can determine how quickly you'll be able to arrive at the clinic with ease. Some dental conditions need immediate care as every minute might cause more harm to your body. To avoid any possible infections or complications, you should look for a dental clinic near your home.
Ideally, your dental clinic should be a maximum of 30 minutes away. You should also check for multiple routes to get to the clinic in case of possible traffic or delays. The quicker you arrive at the clinic, the better it'll be for your dental health, especially for dental emergencies.
Even if the dental clinic has a nice appearance and a variety of services, it all comes down to how comfortable you'll be once you sit in the dental chair. Not everyone feels comfortable inside a dental clinic, especially if one has fear or trauma. With that, you should look for a dental clinic with a dentist that you'd be comfortable with.
You can begin with a general tooth cleaning and see how you'd like them to perform on your other dental concerns. Apart from the dentist, you should also seek comfort with how the dental assistant and attendant work with you.
Nevertheless, the minute you step into the clinic, you should feel valued and respected. In addition, you should also have the impression that your comfort, safety, and health are at the top of their list. Then you can evaluate your overall experience at the dental clinic to determine if you're happy with it.
One of the best ways to find the best dental clinic in town is to ask for referrals from your trusted family and friends. This way, you can have a first-hand opinion of their experience being a patient at a certain clinic.
You can ask as many questions as you'd like, including about their comfortability and professionalism, along with how their overall experience went. You can even ask them if it's worth every penny and if they're satisfied with the services.
When asking for referrals, ensure that it's something near your home for easy access. Nevertheless, you can still compare referrals and choose which one you feel most comfortable with. While there might be trials and errors, the benefits it'll bring to your oral health will surely be worth it.
Takeaway
Looking for the right dental clinic can be tricky since many clinics are getting more popular daily. But even with your referrals and research, you should still personally check the clinic and see if it's something you'd be happy with. It might take a while, but it'll surely help keep your oral health in its best shape.
07 Jul 2022
SG Expats
Re: My Nightmare Experience with a Property Agent
It's to the advantage of the local and expat landlord population.

Only when we see someone notable and embarrassing for the Singapore govt stitched up will this change. This is partly why local landlords are not keen to rent to certain parties who have influence.



Posted in Property Talk, Housing & Rental
Re: Will Darlie toothpaste be next?
I remember when that blew up over here. In fact, if we search the archives here around 2016 or 17 I believe there was a thread on it as well.


Italy responded! https://www.youtube.com/watch?v=0bDqAkgAblI



Posted in Leisure Chat, Jokes, Rubbish
Re: My Nightmare Experience with a Property Agent
Hi Lisa,

They offered to return a total of $2683 back to me. This was from a deposit a 5600 so total deductions of just over 3000 sgd. In the end I accepted this offer as the only alternative would be to send a letter of demand and then proceed to the Small Claims Courts.

It's a shame the .....



Posted in Property Talk, Housing & Rental