How Singapore Accounting Software Can Streamline Your Business Operations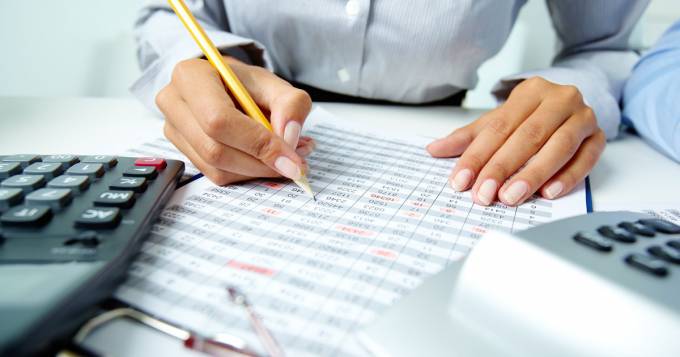 Today, most companies are continuously streamlining their operations with modern technological innovations. While these organizations expand their business processes, they eliminate unnecessary steps along the way. As a result, they gain more opportunities to have a higher market share, which gives them a competitive edge.
If a company wants to keep up with the ever-rising competition within its field, they need to streamline its business operations. This strategy allows you to automate repetitive and time-consuming processes that can significantly affect the efficiency of each department. Once you do so, you enable your employees to save time from going through manual accounting and production procedures with the help of appropriate tools.
This article provides the four benefits of using Singapore accounting software in streamlining your organizational operations.
1. Providing Real-Time Financial Data
Storing financial data across various channels will take hours for your accounting staff to gather these valuable insights once they need them. If you don't hold them inside a single credible platform, most organizational processes might be affected, which may cause an extended downtime. Hence, you might lose the interest of prospective clients and investors, slowing down the company's growth.
Because an organization's financial aspect impacts all business processes, you must enable your employees to view accounting data easily. With the help of accounting software from ABSS, your staff can access your data using various devices. You won't need to require your accountant to prepare financial reports three days ahead because this innovative tool can generate and download statements in a few clicks.
2. Improving The Decision-Making Process
This software will allow your accounting team to monitor your organization's financial information. This advantage means they can immediately find the proper amount of assets they receive and the expenses they must pay. Once they collect these valuable data, they can use them to devise effective strategies and plans to enhance the existing financial management of your company.
With these accurate and complete reports, your stakeholders can develop better financial decisions for the company. They'll look for the least costly processes and reduce the expenses later. In addition, these individuals can also decide whether the organization is ready to expand (like investing in property), hire more staff, and promote new marketing initiatives.
3. Delivering Professional-Looking Financial Statements
Before investors start supporting an organization, they need to know if the company can produce a high return on their investment. When you present your business proposal to these potential investors, they expect you to provide an accurate financial statement. This element is essential in showing the health of your organization during a specific period while it allows for insights into its performance and overall conditions.
With digital accounting software, you can eliminate the most typical errors your employees commit as they manage your records. This innovative tool ensures that your accounting records are accurately implemented and organized. Thus, showing these factual financial statements will help you gain the trust of your potential investors, which gives you the support you need for a successful expansion.
4. Enhancing Inventory And Asset Management
An effective asset inventory management system helps a company monitor the movement of its assets as they move from one location to another. In addition to a successful decision-making process, this approach allows them to schedule regular asset maintenance to ensure their efficient value. In turn, companies won't have to pay for costly expenses in repairs once their equipment stops working, which significantly affects the performance of different processes.
An excellent financial management system must instantly combine with a company's assets and inventory process. This approach means that it should organize your existing assets to implement your inventory health status with accounting software. Doing this will help you gain a competitive edge, save on financial resources, and minimize risks as you maintain the proper stock to sustain customer satisfaction.
This tool can also prevent your sales team from losing a possible sale because you'll have sufficient items in stock. As you get real-time reports about your existing inventory, you can directly communicate with your supplier to order new items. Instead of relying on your memory to identify how much you need, you can automatically generate purchase orders, keeping your sales going.
Key Takeaway
As an entrepreneur, you should ensure that your business processes are efficient to prevent a long period of downtime. Therefore, you must consider using Singapore accounting software that will help you streamline your business operations. With this, your company can gain a higher competitive advantage while you continue to thrive and expand in the coming years.
11 Jul 2022
SG Expats
Re: PEP processing time (personal employment pass)
Just wanted to share my experience in case anyone has any advice -

I'm looking at week #11 of PEP under processing. Thought I'd give it a couple more weeks, called MOM last week and got an expedition case number but my status still shows as " Pending"

Am currently employed at a senior role in a .....



Posted in Relocating, Moving to Singapore
No food (in isolation) can make you fat. It's eating more calories than you burn that will cause weight gain.



Posted in Beauty, Health & Fitness
I've been drinking sugarcane everyday for the past 2 weeks and wondered - would sugarcane make you fat?



Posted in Beauty, Health & Fitness