Quick Guide on Sending Money to Singapore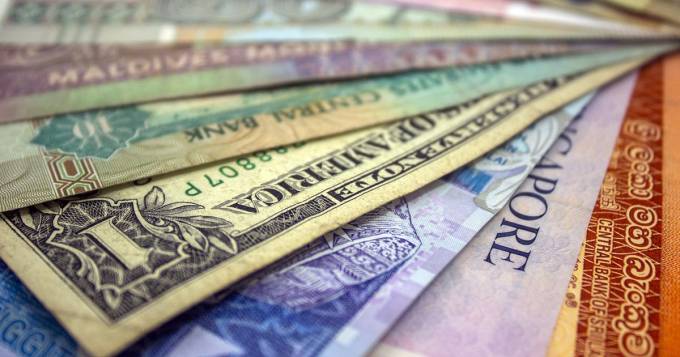 Nowadays, transferring money from one side of the world to another is not a difficult task. In Singapore, there is a constant flow of capital from individuals, multinational corporations, and small businesses that need to transfer large amounts of money in and out of Singapore. Studies show that capital flows in Singapore revolve around SGD$13 billion, and are expected to reach up to SGD$21.5 billion in 2023.
Capitals inflows are mostly injected by expats and businesses. Expatriates receive packages that contain cash salary and other benefits, including accommodation, education, and vehicles, while the average pay package of a mid-level expatriate in Singapore is approximately $225,171 per year.
Cash salaries are in 5th place in the world, while the city is known for offering one of the best living standards in the world, according to a study. Consequently, it's not surprising that Singapore is one of the top destinations for expatriates and companies looking to take advantage of the lower costs of labor.
Given the good living standards and satisfying pay packages, many expats choose to buy their own properties in Singapore, while others seek to retire in this country. These actions require people to move large amounts of money from their origin countries to Singapore.
For instance, as an employee moving to Singapore for work, you may need a down payment on your rental or home purchase, money to buy a car, or reimbursement for living expenses. Retirees may have to move their entire life savings to Singapore. Other individuals may want to move to Singapore altogether, or buy a vacation home in this country.
Next, businesses also need to transfer large sums abroad. No matter the industry, employees must be paid and operation costs must be covered. Fortunately, businesses can now embrace a globalized approach to their operations.
In fact, Singapore's Economic Development Board (EDB) estimates that there are more than 37,000 foreign companies operating in Singapore right now, out of which only 7,000 are multinational corporations.
One of the main reasons why Singapore is a top destination for companies is that its workforce is rated as one of the highest skilled in Asia. Workers in Singapore bring value through a successful mix of strong education, training, and lower costs.
High-value money transfers are, as a result, very frequent to and from Singapore. To stay safe and ensure payments without delay, individuals and businesses need to use reliable, secure services. This is extremely important when dealing with large sums of money, as many traditional transfer services, like banks, can have high transaction costs and disadvantageous exchange rates that wipe out a large percentage of the funds.
Overall, there are many reasons why people send money to Singapore. Below, we'll discuss the most popular and most affordable, and secure ways of transferring large amounts of money internationally, so you can avoid overpaying and conduct these transactions quickly and securely.
Transferring Large Amounts of Money to Singapore Via Banks
Transferring money via banks has long been the norm. Whether it is a business or an individual's bank account, international money transfers have been considered secure and reliable. Unfortunately, traditional banks also have drawbacks, such as high transfer fees and limitations on maximum amounts.
A major concern regarding cost is the exchange rate margin. This fee is the difference between the mid-market exchange rate and the exchange rate provided to consumers. This fee is charged by every single bank around the world, but some of them do not have a transparent cost structure, so large sum currency exchanges may have unexpected costs.
In Singapore, the fees for large international money transfers via banks can be as high as 4%. Consequently, the larger the sum being transferred, the higher the fees the sender must incur, which may decline profitability in case of a business transfer, or may wipe out a significant portion of funds in case of individuals.
For example, transferring your life savings and paying 4% or more in taxes can reach a tremendous amount of money. Even in the case of smaller amounts, such as $5,000, the cost would be $200 – which is an amount of money that can be put to better use, such as paying a utility bill instead.
In addition to transfer fees, banks may charge a plethora of other costs, too. While it depends on the specific bank used, these additional costs may include handling commission fees, processing fees, management fees, and many others. Some banks may also charge you a fixed fee when you receive money from abroad, too.
In addition to this, bank transfers may slow you down, too. In this fast-paced world, waiting 3-5 business days for payment may not be feasible. Fortunately, there are many bank alternatives nowadays that guarantee lower costs and quicker payments.
While bank transfers are safe, provided you know the individual or business you send the money to, they are undoubtedly costly. In fact, the best SGD rates for bank transfers are much higher than interbank rates.
Even more importantly, numerous fees like exchange rate fees, credit card charges, processing fee, and any other fees complicate the entire transfer process and make it difficult to estimate how much money you need to transfer abroad to cover all of them. Below, we'll discuss bank alternatives that provide cheaper and faster services.
Bank Alternatives for International Money Transfers to Singapore
Money transfer services are optimal for transferring large sums internationally. There are many specialized fintech companies that deal only with money transfers, unlike banks that provide a full array of financial services and products. This specialization allows fintech companies to provide much better rates, lower costs, and lower processing times to their clients as it's the only niche they focus on.
However, bank alternatives are not all the same. Depending on your payment frequency, amount of money to send, and whether you send money as an individual or corporate client, there are many bank alternatives to choose from.
Currency brokerages or money transfer services work in a simpler way compared to banks. While banks trade with each other using an interbank rate, they offer a different exchange rate to their clients, usually by at least 2.5% worse than the real rate.
Only global companies that transfer large foreign currencies from one country to another may negotiate these rates with a bank, so regular businesses and individuals cannot lower their costs if they transfer large sums.
On the other hand, a currency broker is quicker and cheaper because it only specializes in foreign exchange. A bank needs to cover a wide range of costs incurred by its brick-and-mortar traditional model (physical branches with multiple offices), while a currency broker has fewer costs since it doesn't need to have such a large physical presence. Also, most money transfer providers nowadays offer even fee-free international transfers, the cost structure is more transparent, and the services are quick and smooth.
Unlike banks that have a wide range of services and clients, currency brokerages target all of their services to only one category of clients. These are people who make high-value money transfers, business payments, or recurring transfers abroad. Consequently, currency brokers provide services to people who invest in a foreign country, move abroad, or make and receive regular payments for varied reasons. Currency brokers also cater to small and medium businesses.
In terms of safety, currency brokers may depend on whether they are authorized and regulated. In general, being licensed by FCA or another regulatory watchdog should come with a strong sense of security and trust.
To be on the safe side, it's always important to check the provider's licenses and regulation compliance. Some of the main authorities include the Financial Crimes Enforcement Network (FinCEN), the FCA (Financial Conduct Authority), the Australian Transaction Reports and Analysis Centre (AUSTRAC), and others, depending on where the broker operates.
Consequently, transferring money using a service provider instead of a bank can be as safe as using a regular banking service. Some of the main benefits of bank alternatives for money transfers include:
Low or no transfer fees
Highly competitive exchange rates
Fast transfer time
Secure
Easy to use (usually via an online browser-based platform or mobile phone app)
Overall, bank alternatives for transferring money provide a more affordable way for people and businesses to conduct business abroad. They are also secure, but due diligence is always encouraged – for instance, the number of customers, the financial regulator license, and years in business are good indicators of how trustworthy a business is.
Transferring Large Lump Sum or Monthly Payments?
Some people may have the choice to transfer a large lump sum at once or schedule monthly payments. Such cases may arise in case of transferring life savings, buying a house or a car, and others.
When dealing with money transfer services, it's important to note one of the main advantages they have over traditional banks: many service providers offer customized services, so you can negotiate your SGD rate in case of a higher money transfer, which is not possible when dealing with banks.
In other words, depending on the money transfer service you choose, you will be able to contact a professional who can make a customized offer to you to lower your overall costs even further. From this perspective, making lump-sum transfers is more advantageous as you lower your transaction costs compared to making smaller monthly payments.
However, it's important to note that not all money transfer providers support these services. Some may have a maximum sending limit. As a result, you should find the right provider based on your needs.
When Should I Transfer Money for the Best SGD Exchange Rates?
If your line of work or future plans require many frequent transfers, you may need to become familiar with the SGD exchange rates, so you can lower your overall costs.
In general, people need to monitor the exchange rates constantly. This takes time and effort, and sometimes it may even be impossible to find out when the rates drop. Fortunately, money transfer providers are aware of the importance of SGD exchange rates for their clients, so many of them offer a "rate alert" function.
In other words, you can set up an alert, so you will be automatically notified when the rate reaches a specific target. You don't need to spend time monitoring the exchange rates or simply incur higher costs because you make transfers at an inopportune moment.
Summary
All in all, transferring large amounts of money to a bank account abroad can be quite expensive. It's important to investigate all of your options before making such a decision. The cheapest way of transferring money may depend on your purpose, frequency, domestic currency, and amount of money you need to transfer. To avoid wiping out a large portion of your funds, you should check the available money transfer services in your area and find the one that suits you best.
21 Jul 2022
SG Expats
Re: Timeline of my husband's initial PMLA and LTVP and renewals, then finally PR!


let's say it is approved in March and given a 1-year LTVP, will the expiry date of the new LTVP be May 2024 or March 2024?

Expiry date is based on when you go down to .....



Posted in PR, Citizenship, Passes & Visas for Foreigners
Re: My Nightmare Experience with a Property Agent
It's to the advantage of the local and expat landlord population.

Only when we see someone notable and embarrassing for the Singapore govt stitched up will this change. This is partly why local landlords are not keen to rent to certain parties who have influence.



Posted in Property Talk, Housing & Rental
Re: Will Darlie toothpaste be next?
I remember when that blew up over here. In fact, if we search the archives here around 2016 or 17 I believe there was a thread on it as well.


Italy responded! https://www.youtube.com/watch?v=0bDqAkgAblI



Posted in Leisure Chat, Jokes, Rubbish