The Biggest Challenges Expats Face in Singapore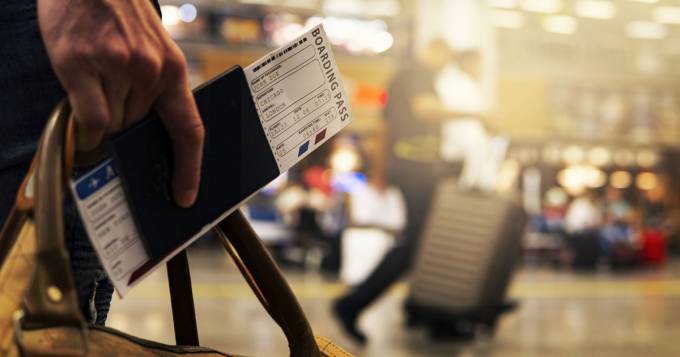 Despite being one of the world's most expensive cities to live in, Singapore remains popular with expats. Why? Its central location in Southeast Asia provides a good base for exploring nearby countries. At the same time, its warm climate makes it convenient for travel.
Expats do not have to deal with any language barriers in Singapore. English is the standard of communication, although the population is composed of several ethnic groups of Chinese, Malay, and Tamil descent.
Another reason expats love Singapore is that its transportation infrastructure remains world-class. The Changi Airport is one of the world's best, and the country's train operations, bus services, and light rail systems remain first-rate.
Safety and security are also prime concerns to foreigners and are consistently assured. The local food culture is so diverse that people can find any food that would suit their palate.
Finally, there is a sizable expat community in the country. This makes it an accessible place to meet new people and find a support network.
Still, while the anticipation of living in Singapore as an expat sounds exciting, foreigners usually face significant challenges. These, sometimes, make it difficult for them to cope and adjust. These include the following:
Housing
One of the biggest challenges expats have to deal with when living abroad is housing. Finding the right type of residence, whether private condominiums, landed properties, serviced apartments, or public housing, is sometimes troublesome.
Choosing where to live can also be exhausting. The Orchard area, Tanglin, Novena, City Centre, Bukit Timah, and Robertson Quay are only among the few options available. The commuting time between one's residence and workplace is also a significant consideration.
Although commuting is convenient with Singapore's compact size and excellent transportation service, choosing a location near and central to work would still be better.
With so many factors to consider and options available, the burden of choice becomes the problem. Add to that the high cost of living and skyrocketing rental fees in the country, and choosing the right type of housing while managing finances becomes stressful.
Health Insurance
Health insurance is essential to living abroad. It covers regular healthcare costs and emergency cases, or illnesses you might know can happen. Preparing for such a possibility is, therefore, always a wise move. However, sometimes it can prove to be quite a challenge.
Do your research and find out about the healthcare situation in Singapore. Please note that Singaporeans and permanent residents enjoy universal healthcare. Foreigners, on the other hand, have two health insurance options.
One is an insurance plan that gives access to local healthcare facilities, while the other is an international health plan. A healthcare plan may also be part of one's healthcare benefits provided by an employer.
Culture
Expats may experience culture shock by any or all of the following:
Stringent Laws
While the country's cleanliness and low crime rates are admirable in Singapore, these are mainly because of the stiff penalties and punishment the government imposes on its citizenry, expats, and visitors. In Singapore, what may be considered harmless in one's country may be completely illegal here. At times, this sparks a culture shock in most foreigners.
Chewing gum, littering, smoking and bringing cigarettes into the country, jaywalking, vandalism, and even same-sex relations are all considered criminal offenses. Offenders face exorbitant fines and severe punishment such as caning and even stints in prison.
Kiasu Culture
Singaporeans are known for their fear of missing out. Called Kiasu in the Chinese dialect Hokkien, it is an instinct to survive borne from Chinese dominant culture and insecurity as a small nation.
Letting opportunity pass is unimaginable. You will see people queuing up in long lines to win a prize or claiming a table in a food court by putting personal belongings on top to claim the spot.
Singlish Language
Singaporeans use English as their primary medium for communication. However, they usually use Singlish, a portmanteau of Singaporean languages, and English when conversing. It is this that takes time for some foreigners to get used to.
Singlish is a colloquial form of English usually used in informal situations or casual gatherings. Words such as lim kopi (having coffee), kan cheong (nervous, uptight, harried), buay tahan (unable to withstand or cannot stand it), or simply ending a phrase or sentence with lah (exclamation, affirmation, dismissal, exasperation) are all considered Singlish.
Adjustment to a New Business Culture and Environment
An expat's abrupt immersion in a new work environment can be a stressful experience. The seniority and formality in a workplace may differ from what expats are used to in their home countries.
The level of freedom given to an individual in making decisions that affect a company is also a factor. So expatriates should already be involved in Singaporean companies' work environment before moving through constant visits and video conference calls.
Research, cultural education training, and adaptation to Singapore's language are the most critical things any expat can do to overcome the challenges above. These can help minimize any difficulties they may experience in the country.
31 Aug 2022
SG Expats
Re: PR Approval Probability 2022
Maybe it depends on their area of research. Anyway, I guess the take away is that there are some factors which might give you an edge, but still nothing is guaranteed.



Posted in PR, Citizenship, Passes & Visas for Foreigners
Re: PR Approval Probability 2022

One small add on - Applicants with research/PHD background are in a totally different bucket which will likely give them an edge. Not saying everyone will get it, but many would.

Hate to burst your bubble but I feel PhD .....



Posted in PR, Citizenship, Passes & Visas for Foreigners
Re: PR Approval Probability 2022

Additionally, SF, I am guessing that doctors are also not going to be thrown into the same bucket as IT professionals. The former I think are far more scarce and the latter are a dime a dozen.


Surely, yes. There will be .....