Your Guide to Living and Working in Singapore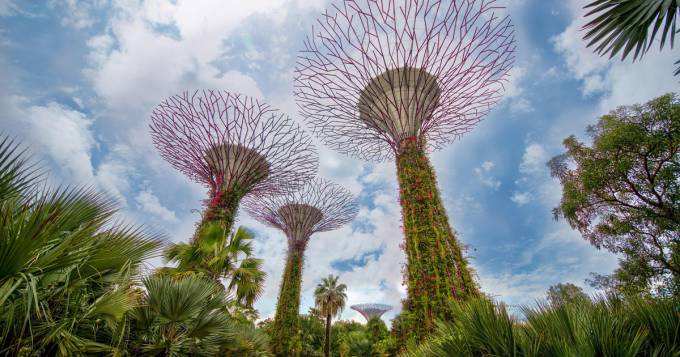 Singapore, a leading global city of talent and enterprise, provides a plethora of investment and trade opportunities. Singapore is also regarded as one of the easiest cities in Asia and around the world for expats to integrate into because it provides good healthcare facilities, high-quality education, and other amenities. It's also a relatively safe and modern place to raise a family and live comfortably.
To succeed as an expatriate living and working in Singapore, you need to be conversant with the basic principles that govern the way of life in the country. They include the cost of living, language and transportation among others, as described below.
Singapore's Public Transportation
Singapore takes pride in its effective public transportation system. Changi Airport, named the world's best airport six years in a row, serves as Singapore's international gateway and the crown jewel of the city-world-class state's transportation network. This comprises the MRT, which serves the majority of Singapore, as well as the LRT and monorail systems. Moving about Singapore is simple. To commute from one location to another, you can take public transportation such as Mass Rapid Transit (MRT), buses, or taxis. However, if you wish to drive yourself, owning an automobile might be costly. Additionally, the Singapore government regulates the number of automobiles that can be on the roads. As an expat, you will have to transfer your licence to a Singaporean one within 12 months after arrival. Moreover, every car owner must pay registration fees and road tax.
Employment Opportunities for Singapore Expats
If you have a high level of education and/or extensive job experience, there may be potential career opportunities for you in Singapore. However, competition is tight for Singapore Expats, since Singaporeans themselves are highly educated. It might also be challenging to find a position that provides sponsorship. People who are not able to relocate to Singapore and transfer with their current employer are typically advised to have a job lined up before their arrival.
Once in the nation, networking is incredibly vital and a considerable number of people find work through someone they know as opposed to job adverts.
A substantial number of accessible positions for Singapore expats are in the financial and banking sectors. Additionally, there are opportunities in the transportation, computer technology and electronics industries.
Singapore's Cost of Living
Singapore is renowned for offering a high standard of living which may come at a cost. The 2012 Mercer cost of living report named it one in ten of the most expensive cities to live in globally. Expatriates looking for similar living circumstances to their home country will discover that property costs are relatively expensive for buyers and renters. However, purchasing a property may be a much better deal, especially for expats who plan to stay in Singapore in the long term. Currently, there are plenty of affordable housing options for expats in Singapore. Good example includes the upcoming Terra Hill located at the west coast and Dunman Residences at Singapore's East Coast Area. Both developments have hundreds of units for sale that come in different styles and price ranges.
Entrepreneurship
Singapore is placed second among the world's 190 economies in terms of ease of doing business, according to the World Bank's annual assessment 2020. As of 2019, Singapore had around US$19 billion in venture capital (VC) and private equity (PE) assets under management. Furthermore, Singapore had over 3,600 digital businesses as of 2019 and around 200 different intermediate and supporting organisations, such as co-working spaces, coding schools, and accelerators among others. Such organisations provide an excellent environment for startups and entrepreneurs.
Furthermore, the Singapore government has aided this business growth by spending more than US$60 billion over the last several decades to strengthen the country's R&D infrastructure, build accelerators, and construct VC funds, among other things.
Language
Malay, English, Chinese and Tamil are the official languages of Singapore. Malay is also the national language of Singapore. However, English is the most often used language in commerce and trade. Schools often instruct pupils in English, but they may also be required to acquire a second language. Singlish is a language spoken by many Singaporeans. It is a hybrid of English and other languages that may be difficult for English speakers to understand.
With these tips, living and working in Singapore should be straightforward and enjoyable.
13 Sep 2022
SG Expats
Posted in General Discussions
Re: PR Application Chances - 2023


Hi,

Based on my understanding and conversation with ICA, I was under LTVP and not automatically a PR from birth. I would have been required to register for NS at age .....



Posted in PR, Citizenship, Passes & Visas for Foreigners
Re: SRX Property and Rental Index
I have had the chance to speak some agents, about 8 in total, as I'm on the apt hunt. It seems they all use SRX as their index for pricing rental. As identified by others above, SRX numbers are in indeed generated from URA, not self reported from agents directly as I was speculating.

While URA .....



Posted in Property Talk, Housing & Rental