Getting Domestic Help in Singapore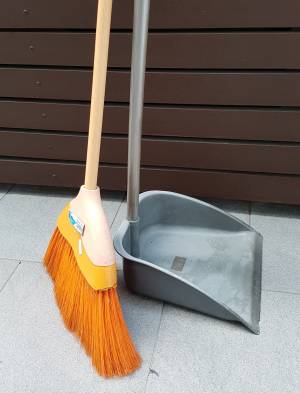 Can't get around your household chores or simply dread doing housework? We've prepared some helpful information to help you get started on your search for suitable domestic help.
It may interest you to know that engaging domestic helpers to keep the house in check is a relatively common phenomenon in Singapore and a number of developed Asian countries. This has grown to become a practical necessity thanks to the demanding nature of working life in the city-state. Juggling a full-time job and domestic responsibilities – cooking, cleaning, caring for children and elderly parents – at the end of a long day can be a wearisome task. While it is manageable, getting domestic help provides a valuable source of relief, relatively affordably.
Domestic workers in Singapore are also known as FDW (foreign domestic workers). They mostly come from neighbouring countries such as the Philippines, Indonesia, Malaysia and Myanmar.
When it comes to engaging the services a domestic helper, you can choose between hiring a full-time or part-time helper. The former being one who lives under your the same roof as you, while the latter only drops by to fulfil household tasks. In any case, it's good to be prepared to deal with potential challenges, such as a breakdown in communication due to the language barrier or unmet expectations with regards to the standard of care they provide for your family or home.
You'll also need to be prepared to coach and supervise your helper through the initial stages of housekeeping matters. It is normal for full-time, live-in domestic helpers to take some time before they are able to adjust to your style of living, beliefs and customs. This can be easily overcome with patient communication, respect, and the setting of clear expectations in a timely manner. In time, you'll find their performance improving as their responsibilities get more routinised.
Hiring a suitable foreign domestic worker
Finding foreign domestic help in Singapore is relatively straightforward. You simply have to approach an agency, convey your requirements and leave it to the agency to make the necessary arrangements. First of all, you'll need to pay a fee to engage the agency's services. They will then screen their candidates based on your requirements before putting forward their recommended candidate selection. Contract preparation, matters concerning employment of a foreign worker and other relevant paper work will also be handled by the agency.
If you have a preference for hiring a domestic worker of a particular nationality, do take notice if the agency you are looking at specialises in candidates of that nationality. There are in fact, various kinds of agencies, some of which focus on gathering domestic workers of a particular nature – for instance, domestic workers who are experienced in caring for the elderly or young children – or nationality.
As a standard of precaution, do make sure you verify that the agency you are looking at is licensed by the Ministry of Manpower. This is like a stamp of quality for agencies.
While it is possible to directly hire a foreign domestic worker without incurring the middleman fees from engaging an agency in Singapore, it is not the easiest option. For instance, even in the case of a direct-hire for a Filipino domestic worker, you will still need to engage an agency in the Philippines to get the paperwork done there – for which is intense and complicated. Once your hire enters Singapore, there's still quite a load of paperwork which you'll need to do before your domestic worker is considered a legal hire.
As many experienced employers of domestic workers can attest, finding a good worker is oftentimes a matter of luck but having a good agency can ease your frustrations should you face any issues with your domestic worker.
Key regulations for hiring a foreign domestic worker
You are legally responsible for the supervision and management of your FDW
Your FDW must not work for another employer or in your business
Your FDW can only do household work at the address stated in her Work Permit
You must provide for the upkeep and maintenance of your FDW
You must provide a safe working environment for your FDW
You must pay your FDW's salary within seven days of her salary period
You must bear the full cost of repatriation and ensure that your FDW is repatriated to her town or place of origin within her home country
You can access the full list of information here.
Paying a foreign domestic worker
In addition to the foreign worker levy of $265 a month, employers of live-in domestic helpers are required to pay a minimum salary of S$550 per month with effect from January 2016, as a regulation by the Indonesian embassy to protect foreign workers. On average, a FDW earns S$600 in Singapore and salary generally varies according to their qualifications.
Visit the Ministry of Manpower website for a rundown on hiring, paying, conditions and issues relating to hiring FDW.
21 Dec 2016
Maxine Loh

Hi Everyone,

I've been frequenting this forum ever since I started applying for PR few years back. (Already got 2 rejections)

I had changes in my circumstances so I decided to apply again.
I just want to know how my .....



Posted in PR, Citizenship, Passes & Visas for Foreigners


Hi, just want to ask the chances of my baby to get her LTVP approve. She was born here last Oct. And our profile below.

Husband
Race: Malaysian Chinese
Status: PR for 2yrs .....



Posted in PR, Citizenship, Passes & Visas for Foreigners
Hi Everyone,

I've been frequenting this forum ever since I started applying for PR few years back. (Already got 2 rejections)

I had changes in my circumstances so I decided to apply again.
I just want to know how my chances would be in the eyes of the people here in the forum.

Me
Race: .....