Tips on Choosing a Home Mover in Singapore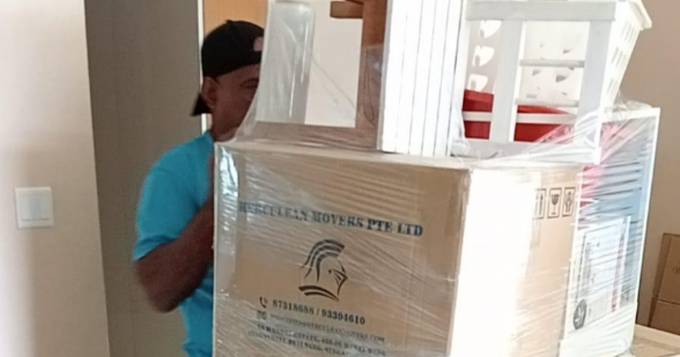 Moving to a new home is one of the significant milestones in life. However, the whole process of moving can be overwhelming. Moving your belongings to another place is time-consuming, and you might not have the time to fit it into your busy schedule. Companies like Herculean Movers help you move your homes or offices to a better place and take the tedious tasks for you. If you're looking for the best company to assist your moving process, we explain the steps you need to take!
Shop around
With different companies available, it's up to you to find the one with the best prices. Get various offers and compare the fees to understand which one suits your budget. The price usually depends on the locations and the number of moving items.
Compare the different offers and see how they charge for your job. Some will include a cost for package and insurance, while others won't.
Background check
Before you decide on the company that best suits your needs, you should do a background check to ensure they're legit. You don't want your information, such as address and belongings, to be in the wrong hands. Also, you would like professionals to handle your moving process and ensure it goes smoothly.
A legit company wouldn't hesitate to show you a license for operation. You can also verify their license on sites like Bizfile. For a company to obtain a permit, they need skilled and trained staff to handle the job. This ensures you get an effective service.
Protect your home and belongings
After discussing the price, it is essential to ask how the company takes protective measures. For example, moving furniture can scratch the floor. Also, there is a risk of breaking fragile furniture or items. Electronic devices are also prone to damage with improper handling. And let's not forget the precious dinnerware you inherited from your grandma.
The professional company should explain what they do to keep your home and the goods in perfect condition. Some will place a protective material over the flooring, while others will use rubber wheels for their carts. Get informed about how they transport fragile goods.
Customer service
A good company should provide impeccable customer service. Moving is a challenging process, and they should be able to answer your questions and solve any arising issues. A company that doesn't respond to your questions thoroughly can be a red flag. Reputable companies are transparent about every aspect of their work, such as prices and conditions. Friendly and helpful staff indicates the company is professional and cares for its customers.
Plan ahead
The high season for moving is considered the beginning and end of each month. This is when most moving companies are hectic and have high prices. Suppose you can try to plan your moving process around this. Suppose you can't; be sure to call the movers well ahead and schedule. Last-minute calls might leave you without this service as the movers might already be booked.
Detailed research
Before you decide on a company, make sure to do research. Ask friends that have worked with them and read online reviews to grasp the experience. A moving company enters your home and deals with your valuables, so you want to make sure to work with professionals. Check their social media for past completed projects and notice if any negative comments could indicate their issues. Read the online reviews in detail to learn more about the customer experience. You would want a straightforward experience without any problems that will take your precious time.
19 Feb 2023
SG Expats
Re: Timeline of my husband's initial PMLA and LTVP and renewals, then finally PR!


let's say it is approved in March and given a 1-year LTVP, will the expiry date of the new LTVP be May 2024 or March 2024?

Expiry date is based on when you go down to .....



Posted in PR, Citizenship, Passes & Visas for Foreigners
Re: My Nightmare Experience with a Property Agent
It's to the advantage of the local and expat landlord population.

Only when we see someone notable and embarrassing for the Singapore govt stitched up will this change. This is partly why local landlords are not keen to rent to certain parties who have influence.



Posted in Property Talk, Housing & Rental
Re: Will Darlie toothpaste be next?
I remember when that blew up over here. In fact, if we search the archives here around 2016 or 17 I believe there was a thread on it as well.


Italy responded! https://www.youtube.com/watch?v=0bDqAkgAblI



Posted in Leisure Chat, Jokes, Rubbish