Why a Luxury Condominium in Singapore is a Great Investment Opportunity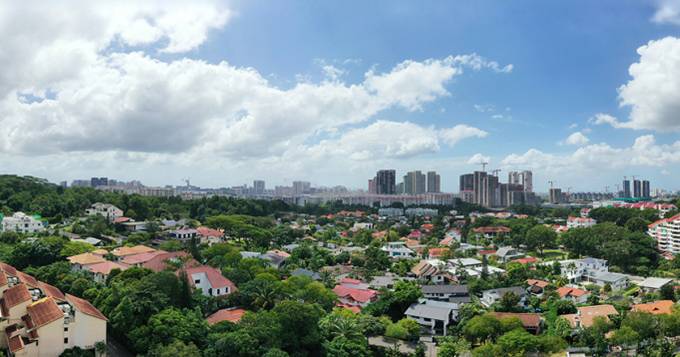 The Singapore property market is one of the most stable in the world and has been for many years. In 2011, it was ranked as one of the top three safest places in which to invest by The Economist Intelligence Unit. This means you can be confident that your investment will be safe and secure for many years.
The luxury condominiums available here are some of the most luxurious properties in Asia. They come with all amenities, such as pools, gyms, and spas - all designed with your comfort in mind!
Location
Location is also essential when considering a luxury condominium as an investment. The location of your property will determine how easily you can get around town and enjoy amenities such as shopping centers, restaurants, bars, and nightlife.
In Singapore, many areas offer excellent access to public transportation, making it easy for residents to commute into the city center or other parts of Singapore without needing their car. In addition to being close to public transport options like MRT stations or bus stops, luxury condos also tend to be located near amenities such as supermarkets so that residents don't need their vehicle just for daily errands like grocery shopping or picking up dry cleaning from the cleaners down the street from home!
Investment Opportunities
Property investment presents an excellent opportunity for investors to achieve multiple benefits, including capital appreciation, rental yields, and tax benefits. Capital appreciation refers to the increase in the value of a property over time. A well-chosen property in a growing location can lead to significant capital appreciation, providing the investor with a valuable asset that can be sold or leveraged.
Rental yields refer to the income generated by renting the property to tenants. Rental yields can be significant, particularly in popular locations with high demand for rental properties.
Overall, property investment offers a range of benefits that can help investors achieve their financial goals over the long term.
Luxury Amenities
High-end features and finishes: Luxury condos in Singapore are often equipped with the latest amenities, including top-of-the-line appliances and fixtures. They also offer various services that make life easier for residents, such as concierge services, security systems, and more.
Concierge services: A concierge can help you with everything from booking restaurant reservations to arranging dry cleaning pickup or dropoff--and they're available 24/7! This service is beneficial if you travel frequently or have guests who stay at your condo when you're away (or even want extra help keeping track of things).
Security systems: Luxury condos often come equipped with state-of-the-art security systems that include cameras monitoring entrances and exits and motion sensors throughout common areas like hallways or lobbies (and sometimes even individual units). These measures provide peace of mind knowing that your personal belongings are safe while deterring potential intruders from entering uninvited your home while away.
Resale Value
The resale value of a luxury condominium in Singapore is also excellent. These properties' high demand and liquidity and stable prices make them attractive investments.
Many investors invest in luxury condos because they can be sold quickly if needed. This means you will immediately see profit from your investment or sell it if an emergency urgently requires money.
Design and Quality
A luxury condominium in Singapore is a great investment opportunity because of its modern designs and spacious floor plans. The quality construction of these properties is also something to consider when investing in a property that will be around for decades to come.
Financing Options
One of the most attractive aspects of owning a luxury condominium in Singapore is that it's an investment that can be financed. While you may need more cash to make a down payment, several financing options are available to help you get started.
Flexible repayment plans allow you to repay your loan over time with low monthly payments and no prepayment penalties. You can also choose from fixed interest rates or variable rates depending on how much risk you're willing to take with your investment capital.
Lifestyle Benefits
Access to exclusive clubs and facilities
A wide range of leisure activities
Proximity to nature
Upcoming New Condominium - Terra Hill Condo
Discover the exceptional allure of Terra Hill, a prestigious freehold development that boasts unparalleled accessibility, serene surroundings, and a coveted city-fringe location. Situated a mere 4-minute walk from Pasir Panjang MRT station on the Circle Line, Terra Hill ensures residents enjoy seamless connectivity to major landmarks, including Mapletree Business City, Sentosa, VivoCity, and the future Greater Southern Waterfront. Nestled atop a verdant hill, this exquisite project offers potential sweeping views and is just a stone's throw from Kent Ridge Park, an integral component of the Southern Ridges. With its remarkable blend of prime location, lush greenery, and proximity to key attractions, Terra Hill is the epitome of modern luxury living.
Conclusion
In conclusion, a luxury condominium in Singapore is a great investment opportunity. The benefits of investing in this type of property include increased rental yields, potential capital appreciation, low maintenance fees and taxes. However, property investment is an important decision and proper care and due diligence should be conducted before making an investment decision.
15 Mar 2023
SG Expats
Migrating from Singapore on job offer , Please suggest on better Country/City
Hello All,

I am on EP in Singapore and lives with family and it looks like finding new job is becoming tougher for EP holders.
I do have offers from Abu Dhabi and Sydney and Bengaluru.

Anyone have experience of living or working in Sydney or Abu Dhabi ?
Is it worth to move to Abu Dhabi as it .....



Posted in General Discussions



Whereabouts in California are you thinking, Mal?


Diamond Bar or Orinda, most likely.

Seems .....



Posted in General Discussions


Yes, but this isn't really the question? What you describe is what got some people in the penalty box or what can hurt an application (possibly so today). Does the .....