Why Investing in a Luxury Condominium in Singapore is a Popular Investment Choice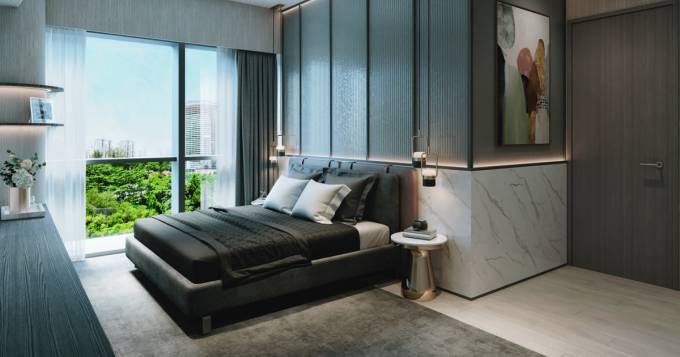 Luxury condominiums have become the most sought-after properties in Singapore. If you are keen to enjoy a luxurious lifestyle, investing in any of these properties is your right choice! Here are some benefits of owning a luxury condominium:
Strong demand for resale luxury condominiums
There is strong demand for luxury condominiums in Singapore. The demand for luxury condominiums is vital in the country, and it's expected to grow over the next few years. This means you'll be able to sell your condo at an even higher price if you choose to do so. Evidence shows that several property investors have made between $200K - $300K from selling their condominiums after holding them for 3-5 years.
Tending Luxury lifestyle
If you want a luxurious lifestyle, investing in any of these properties is your right choice! Luxury condominiums offer security and safety. Singapore's strong demand for luxury condominiums makes this an even more attractive investment opportunity.
You can enjoy a luxurious lifestyle through luxury condominiums in Singapore. The amenities and facilities offered by these condominiums include swimming pools, gyms, spas, and saunas. These allow you to relax after a long day at work or school.
Luxury condominiums also have high levels of security so that you can feel safe in your home and when coming home from work or school late at night. In addition to this level of security provided by luxury condos, they offer residents an extremely high level of privacy since the units are usually self-contained with their kitchenettes and bathrooms (separate from those used by other residents).
Luxury condominiums offer security and safety.
A luxury condominium is a secure and safe place to live. Security guards are on duty 24 hours daily to ensure residents' safety. In addition, several security systems are in place: CCTV surveillance, fire alarm and sprinkler systems, emergency exits, and contact numbers.
The building will also have a security system that allows residents to access the building using their ID cards or electronic keys while preventing outsiders from entering without permission. This helps protect against theft or break-ins by unauthorized persons who may attempt entry through an open window or door lock malfunctioning due to wear-and-tear over time (which happens more often than you might think).
Benefits of a mixed-development condo
A mixed-development condo combines residential, commercial, and often retail spaces in one building or complex. Here are some potential benefits of this type of development:
Convenience: Mixed development condos offer convenience to residents, as they can access a range of amenities and services without leaving the building or complex. This can include shops, restaurants, cafes, gyms, and more.
Increased value: Mixed development condos tend to have a higher resale value than regular condos due to the added commercial and retail spaces.
Better investment opportunities: Mixed development condos can offer various investment opportunities, including rental income from commercial tenants or residential units.
J'den condo is an exciting new upcoming condominium located at the site of the former JCube shopping mall. Developed by CapitaLand, this 99-year leasehold project is expected to launch in the 2nd half of 2023 and will be estimated to complete by 2027.
One of the critical features of J'den is its prime location in the Jurong Lake District (JLD), which is set to become the largest commercial hub outside the city center. As a result, residents can easily access various amenities, including retail and dining options, entertainment venues, and recreational facilities. With its prime location in the JLD and luxurious facilities, J'den is set to be a highly sought-after residential development.
Summary
If you want an investment that will give you a luxurious lifestyle and provide security and safety, investing in luxury condominiums in Singapore is the right choice. There are many different properties to choose from, each with its unique benefits. Whether it's proximity to public transportation or access to amenities like swimming pools or fitness centers, there is something special about each one of these buildings that makes them stand out from other types of real estate investments around town!
29 Mar 2023
SG Expats
Re: Service apartment for long term stay

There is one called Great World City Service Apartment. It is in the city center and is connected to mall, supermarket and Subway station. I stayed there when I came first to Singapore 7 years before.


I know several people .....



Posted in Relocating, Moving to Singapore

Hi All,
I moved to a landed property about 1.5 years ago. Three weeks after we moved in, the landlord sold the property. As we had a two-year lease, we were not concerned. The new landlord came to meet us and let us know that they would .....



Posted in Property Talk, Housing & Rental
Posted in Property Talk, Housing & Rental