Why You Should Choose a SIM-Only Plan in Singapore?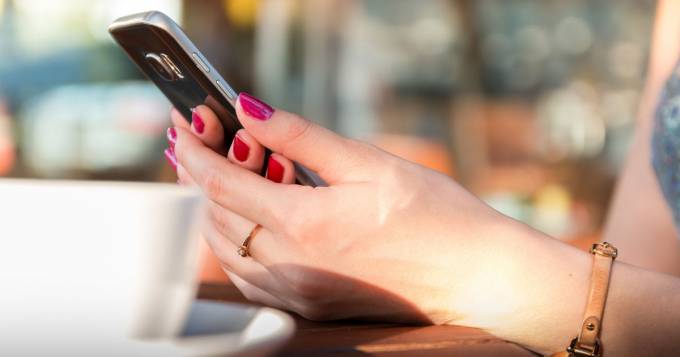 In contrast to the bundled or contract plans typically offered by mobile telco providers, SIM-only plans only provide a SIM card and phone number, without an included phone. These plans are typically marketed to value-oriented customers, but they are starting to see wider popularity among small businesses and people on fixed incomes.
While SIM-only plans have long been popular in a few overseas markets, they are now also growing in demand in Singapore. After all, compared to typical bundled plans offered by major telcos, SIM-only arrangements tend to be more affordable while also offering more flexibility. Finding the best SIM only plan Singapore has to offer can be a challenge, as in recent years, both major telcos and mobile virtual network operators (MVNOs) have rolled out a wide array of seriously compelling offers for different market segments. But while the specific details of these plans may differ, they all offer the same general advantages. Here are just some major reasons for choosing a SIM-only plan in Singapore:
Low Monthly Costs
The most popular reason for choosing a SIM-only plan by far is that it can cost a lot less than a typical bundled plan. You only pay for the data and talk time you use and the cost of purchasing a new phone isn't passed on to you.
This is especially compelling for people who rely on home, office, and public Wi-Fi for connectivity. With many people now working from home, a growing number may only need to occasionally use up their mobile data or talk time, if at all. Additionally, students, the elderly, and other people with limited incomes may appreciate the massive savings that could be had each month by choosing a SIM-only plan.
Flexibility
With a SIM-only plan, you can change your plan or switch providers whenever you need to. This is especially attractive for users who dislike being tied down by a lengthy contract or unreasonable early termination fees. While this is great for value-conscious users, it's also useful for individuals and businesses that need to switch out mobile plans frequently. With a SIM-only plan, you're free to jump to another provider or change your data plan as your lifestyle or professional needs change.
No Lock-in Periods
Traditional bundled mobile phone plans often come with a lock-in period in the contract. Ending this contract before the lock-in period usually requires a termination fee, often forcing users to stick with a sub-optimal plan for far longer than they want to. In contrast, SIM-only plans offer much more generous month-to-month contracts or even no contracts at all. These far less restrictive terms allow you to easily switch to a different plan or provider should you find a better deal elsewhere.
More Data and Better Value
While this isn't true for all plans, some SIM-only plans in Singapore offer more data than traditional bundled mobile phone plans. This can be advantageous for small business owners and other heavy data users. If you don't need that much data, you can also find SIM-only plans that offer more talk minutes or more SMS messages. If you'll shop around a bit, you'll find plans with unique features as well as better pricing. If you have a specific data use case, chances are that there's a SIM-only plan out there that will help you get the most for your money.
Upgrade Your Phone Whenever You Want
With a SIM-only plan, you're not compelled to use whatever phones your provider has available. If you're a techie or simply enjoy having the best phones available, going with a SIM-only plan just makes a lot more sense. With these plans, you won't have to worry about breaking your contract or paying early termination fees just to use the phones you want. Alternatively, you can also keep your existing phone for a specific purpose and get another one through a separate bundled or SIM-only plan.
No Bloatware
Some major Singapore-based telcos have become notorious for pre-installing all kinds of unwanted apps in the phones that come with bundled plans. While these apps are occasionally useful, many users find them annoying. These so-called "bloatware" apps may also conflict with other apps downloaded by a user, causing slowdowns and other issues. What makes things worse is that many of these bloatware apps can't be deleted without messing with your phone or violating your contract.
With a SIM-only plan, you can avoid this problem entirely. SIM-only plans typically let you install and delete whatever apps you want. This can make your phone more efficient as well as more customised to your specific needs.
SIM-only plans are starting to become more popular in Singapore for many good reasons. They're a great option for those that prioritise value, flexibility, and personalisation. With an ever-expanding range of providers and pricing plans to choose from, Singapore phone users shouldn't have a problem finding plans that suit their lifestyles.
18 May 2023
SG Expats
Re: Service apartment for long term stay

There is one called Great World City Service Apartment. It is in the city center and is connected to mall, supermarket and Subway station. I stayed there when I came first to Singapore 7 years before.


I know several people .....



Posted in Relocating, Moving to Singapore

Hi All,
I moved to a landed property about 1.5 years ago. Three weeks after we moved in, the landlord sold the property. As we had a two-year lease, we were not concerned. The new landlord came to meet us and let us know that they would .....



Posted in Property Talk, Housing & Rental
Posted in Property Talk, Housing & Rental