5 Things to Consider When Finding Office Space in Singapore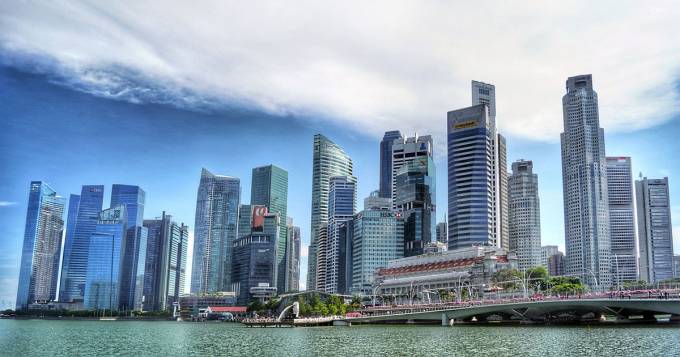 Over the years, Singapore has been considered as a breeding ground for new businesses, with its favourable taxation, infrastructure and ease of doing business. The startup ecosystem is also supported with government grants and the volume of venture capital. Whether you're a solopreneur, or came from an established business, finding the right office space is one of the crucial decisions in starting your business. From location to amenities, this article will walk you through 5 key considerations when looking for office space in Singapore.
Location
When it comes to workspace, being in the right neighbourhood should always be a priority. A good starting point is to have a look at where your potential clients and competitors are located. The Central Business District (CBD) in Singapore lies between Marina Bay Sands, the Singapore River, and Chinatown. Many international companies have established their Asia headquarters in this area, including Facebook and Apple.
Some of the most prestige addresses in the CBD includes Raffles Place, which is often compared to New York's Wall Street. Surrounded by Grade A buildings, it is a highly sought-after area for renting an office in Singapore, especially by financial institutions such as banks and insurance firms. Marina Bay, a mixed hub for business, residential and entertainment, is also popular among international businesses and investors.
On the west side of the CBD, Tanjong Pagar along Anson Road is well-liked by advertising firms, real estate, as well as shipping and trading companies due to its proximity to the wharfs. Home to iconic landmarks like Singapore City Gallery, the area features a mix of premium office buildings and old shophouses converted to bars and restaurants along Tanjong Pager Road.
Lastly, Orchard Road attracts marketing firms and retailers since it is a buzzing shopping destination. All the above-mentioned areas are well-connected by MRT stations and other public transportations, making them ideal locations for various types of businesses.
Office Space Type
Office space in Singapore can be divided into traditional offices and flexible workspaces. Each of them caters to different business needs, and here's an overview:
Traditional Offices
Traditional offices are the most common type of workspace. They typically offer long-term leases that can go up to several years, and the office layout is often fixed. Renters are required to invest a significant amount of money upfront to furnish the office and purchase all the necessary furniture and amenities.
They are ideal for larger businesses that require a dedicated space, full customization and their own privacy and security setup. The downside is the high furnishing and maintenance cost, and when the lease ends, they will also have to return it into its original state. This requires a lot of effort and money to get the office up and running.
Flexible Offices
Flexible offices, including serviced offices and coworking spaces, are fully furnished office spaces that are available for flexible and short-term leases, spanning from daily, monthly, to yearly options. It is a flexible and cost-effective solution. For instance, for those who have fluctuating staff numbers, flexible workspaces allow renters to move into larger or smaller offices within the same location as needed.
In serviced offices, businesses can enjoy a dedicated, secured workspace while saving costs and sharing amenities such as meeting rooms, coffee/tea, reception services, internet and more. Renters can also save the set-up cost since most flexible workspaces are furnished with internet access. This option is getting increasingly popular among freelancers and small and medium business owners. Yet, a flexible office may not be ideal if a business requires full customization in the workspace.
Budget
Office rent in Singapore can vary depending on factors such as the location and facilities. The monthly rent for a conventional office in Grade A buildings in the CBD can cost up to $10-$20 per square foot, not to mention the setup and maintenance costs of the space. It is essential to have a clear understanding of the budget before deciding on a workspace.
For businesses with a limited budget, flexible workspaces offer a more affordable solution. While saving cost by sharing amenities with other renters, businesses can still maintain a professional image by having a prestige address, admin support, professional meetings and conferencing facilities and more.
Size and Future Expansion
As Singapore being one of the cities with the highest rent, it is essential to know how much workspace your business requires. For those who can work on laptops, a standard working desk may already be sufficient. On the other hand, larger businesses that require their own servers will need extra space for IT equipment. Careful layout planning is especially important for those opting for traditional offices.
In the post-pandemic era, one of the biggest challenges for businesses is managing hybrid workers who only come to the office 2–3 times per week. This could result in a lot of wasted office spaces, and businesses may need to think about rearranging the layout and adopting more shared work desks.
Additionally, businesses should consider the potential for future growth. For instance, when you got a new team, it could be hard to find a neighbouring office available in a traditional office setting. Flexible workspaces, on the other hand, offer flexible lease options that allow businesses to scale up or down as necessary.
Amenities and Facilities
Having the right amenities in your workspace can make day-to-day operations much more efficient. Essential facilities include meeting rooms of various sizes, conferencing facilities and kitchens. Amenities such as coffee and tea, reception service, printers and internet access are standard features of a workspace. For some businesses, a gym and showroom are also great additional amenities. While public transportation in Singapore is very well-connected, parking facilities are also an important amenity to consider.
Conclusion
Choosing the right workspace in Singapore is not easy, there are many factors that you need to consider when selecting an office space. If you have any questions, always consult with professionals in the field for valuable insights into the best options available.
19 Jul 2023
Singapore Expats

Hi,

I am thinking of applying for a PR and have heard that waiting times have lengthened while approval rates have dipped. Wanted to check what my likely odds are of getting a PR?

Nationality: Malaysian
Race: Chinese
Marital .....



Posted in PR, Citizenship, Passes & Visas for Foreigners
Hi,

I am thinking of applying for a PR and have heard that waiting times have lengthened while approval rates have dipped. Wanted to check what my likely odds are of getting a PR?

Nationality: Malaysian
Race: Chinese
Marital status: Single
Gender: Male
Age: 29
Occupation: Finance Director for .....



Posted in PR, Citizenship, Passes & Visas for Foreigners

Opinions are like buttholes, all have them and almost always they stink.

It was common knowledge that along with CECA, Indian Nationals created virtual enclaves in quite a few of the Condos out in the Changi area (Near to the .....