Finding Accommodation as a Student in Singapore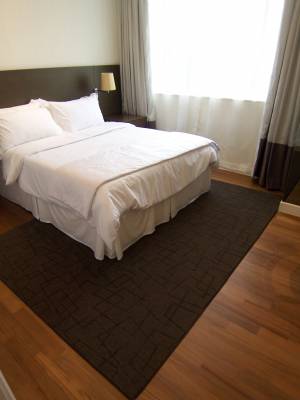 Singapore is a great destination for international students, with plenty to see and do and many opportunities for socializing. With online study growing in popularity, more students are able to travel to and live in various places around the globe whilst studying for their online MLIS degree or similar. We've put together some great housing and accommodation tips for students and online students living in Singapore.
Living with Other Students
Whether you're considering attending a university or college in Singapore or are moving to the area whilst studying for your online master of information program, living with other students is usually the best way to find your feet and get to know your way around. Even if you're simply doing some travelling whilst studying remotely with a college from back home, finding shared student accommodation is one of the best ways to make new friends and get involved in the local student culture.
Airbnb and Hostels
If you're studying online and doing some traveling and only plan to stay in Singapore for a small amount of time, hostels or Airbnb can provide great value accommodation that allows you to mingle with other people and socialize during your trip. Airbnb is often the best option for online students when it comes to booking short-term accommodation in Singapore, as many rooms available are private, giving students some peace and quiet to dedicate time to their studies whilst being able to socialize with others staying in the house.
Couch Surfing
Living with locals is becoming more common amongst tourists and backpackers, with a number of hosts offering a room or a sofa in their home to travelers from all around the world. With the right safety precautions and when done through the right channels, couch surfing or even working as an au pair or an assistant for a family in Singapore, can be a great way to get good value accommodation, free Wi-Fi, food and even the chance to earn money as a traveling student.
Finding Your Own Place
Lastly, if you are a mature student or simply like to have the privacy of your own home, there are many apartments that you can find for short- or long-term let in Singapore. Condos, bungalows, houses and apartments can be found for rent in the city, with rent prices ranging from $1,500 - $20,000+ per month depending on the size and location. If you are planning to rent your own place in Singapore for an extended period of time, you will need to find out more about Singapore immigration rules and whether or not you will need to apply for a Visa. As a student, you may be able to enter Singapore on a Student Pass.
Singapore is a vibrant city with a vastly different culture to the U.S., which can make it an exciting and interesting place for students to visit or live in. If you're moving to Singapore or planning to stay for some time, there are many different accommodation options available.
26 Jan 2017
James Daniels
Re: My Nightmare Experience with a Property Agent
It's to the advantage of the local and expat landlord population.

Only when we see someone notable and embarrassing for the Singapore govt stitched up will this change. This is partly why local landlords are not keen to rent to certain parties who have influence.



Posted in Property Talk, Housing & Rental
Re: Will Darlie toothpaste be next?
I remember when that blew up over here. In fact, if we search the archives here around 2016 or 17 I believe there was a thread on it as well.


Italy responded! https://www.youtube.com/watch?v=0bDqAkgAblI



Posted in Leisure Chat, Jokes, Rubbish
Re: My Nightmare Experience with a Property Agent
Hi Lisa,

They offered to return a total of $2683 back to me. This was from a deposit a 5600 so total deductions of just over 3000 sgd. In the end I accepted this offer as the only alternative would be to send a letter of demand and then proceed to the Small Claims Courts.

It's a shame the .....



Posted in Property Talk, Housing & Rental