Great Things to Do on Your Spare Time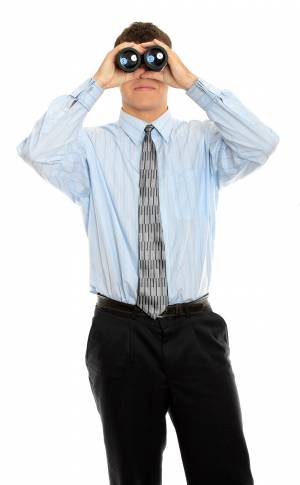 There is no shortage of entertainment options and things to do in Singapore. Some of the best restaurants in the world, great attractions and of course the gaming and entertainment industry of this country can all be very fascinating.
If you've been living in Singapore for a couple of years, however, you may find yourself looking for other things to do when you have some free time on your hands. If you're wondering about the best ways to spend the weekend or great things you can do in between workdays, here are some of the things you should try.
A Visit to Neighboring Countries
Singapore is strategically situated between other Asian countries. The city of Johor Baru in Malaysia is just a few hours of drive away. It has several gorgeous beaches and a very rich cultural background to explore. You will also find plenty of Malay cuisines and attractions to explore.
You can also go further into Malaysia and visit Kuala Lumpur and nearby cities. Similar to Johor Baru, there are plenty of cultural, usually Malay-related activities to engage in. You'll be surprised by just how much you can discover while exploring the nearby areas.
For a truly amazing weekend, however, consider flying to Indonesia. Flights to and from the country are relatively affordable, and you'll have so much more to explore than you can possibly imagine. Cities in Borneo, natural reserves and diving spots in Sulawesi, and of course the famous Raja Ampat in Papua are all fascinating to visit.
Start a Venture
Singapore is also one of the best places in the world to start a business. There are plenty of facilities to benefit from here in the country, from tax breaks to affordable office spaces and quick business legality setup. If you've been sitting on a business idea for a while, now might be a good time to act on it.
You can also find plenty of suppliers and vendors in Singapore. Most of them have manufacturing lines in China as well as other Asian countries, which means you can turn your product ideas into working prototypes – and real products that customers can buy – quickly and cost-efficiently.
Looking for partners? Check out our Expat Forum and you will find a lot of expats from different parts of the world who are looking to get their businesses off the ground. Finding a suitable partner to work with will not be a problem at all.
Pursue a Master's Degree
Online education has really transformed the entire education landscape these past few years. Today, you can access programs from top names in the US and Europe, such as Bradley University and the online counseling degrees they have in store, even though you live in Singapore.
Online courses are designed to be 100% online. There is no need to travel home just to be able to pursue a master's degree of your choice. You can complete the online masters in counseling degree we mentioned earlier while working a full-time job and get an accredited degree to push your career forward in as little as 12 months.
These are just some of the activities you can explore if you have some spare time to spend. Singapore is full of various other things to do, so be sure to browse through Singapore Expats for more ideas and tips.
05 Feb 2017
James Daniels
Re: Best vegetarian meat alternatives
For tempeh, I highly recommend tempeh by Chinatown brand that you can get from Redmart.
Personally, I am not a fan of Beyond meat, Omnimeat and all these new brands. Highly processed and expensive. I would rather choose Quorn, their products have been on the market since years. It's processed as .....



Posted in General Discussions
I'm now employed in the energy / carbon credit space.

There is a significant realtime pollution / GHG savings in using an EV. To the point where I think it's hypocritical of me to drive an ICE vehicle (Internal Combustion Engine) if I'm going to be sitting there seeing how much CO2 our ICE car .....



Posted in Cars & Motorcycles
Re: Father who killed his twin sons



As much as I feel for the poor boys, I can't help but feel for the father as well. It's very difficult to .....



Posted in Latest News & Current Affairs