Where do expats sit when considering Singapore laws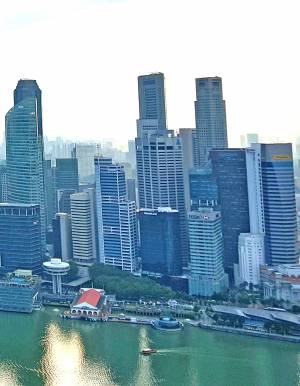 How Expats Can Navigate Singaporean Law
Singapore has become an extremely desirable destination for UK expats looking to set up shop in Southeast Asia. One of the main reasons for this is because Singapore has a thriving financial industry, but add to that a fantastic climate, a clean living environment and low rates of crime, you have what some consider to be a paradise on earth.
Before moving to any country, however, it would be wise to seek professional legal advice and so avoiding any unpleasant surprises that could spoil your adventure.
Here are some areas that expats who are living in or planning to move to Singapore should consider.
The Financial Industry and Employment Prospects
Home to a huge number of banking and financial companies, such as AMEX, Citigroup and China Life, Singapore offers great career opportunities for those wishing to live there. The tech industry is also thriving and acts as a magnet for many expats who are eager to prove their worth on a different continent.
Employment laws differ greatly from one country to the next, however and so investigating these thoroughly and understanding their nature is critical for a smooth trouble free transition to a new life.
Banking and Transferring Your Wealth
It takes time to set up a bank account in a new country of residence. While there are no restrictions on the amount of capital you can take into or out of Singapore, the finer details of how this can be achieved in practical terms can prove challenging.
The problem is that the easiest ways of moving your capital around are often the most expensive and so having a sensible plan for how best to do this is essential. International banking advice, taken from legal experts, can often be the best way to save and accumulate money in the long term.
Securing A Place to Live
Most expats will rent accommodation when they first enter a new country and there are several things to consider when renting a house or apartment in Singapore.
The district you choose to live in has a code, very similar to a UK postcode and each code dictates how much you will pay to rent a property in that particular district. CCR properties are incredibly expensive, while OCR properties are the cheapest.
When seeking out a rental property, a realtor is required, these act as an agent and will assist in the finding of a property and help deal with the completion of documents required to secure it.
Buying a property is a little more complex and again consultation with international legal professionals is by far the best way to kick start the process. This is especially important for those seeking to take out a mortgage through a Singaporean bank.
Keep it Clean
Singaporean culture is built around discipline and is particularly evident when it comes to laws concerning keeping the environment clean.
Famously, chewing gum is prohibited and those found chewing in public or discarding gum on the floor will incur heavy fines. Littering is dealt with in the same manner and while it is not against the law to own and drive a car, it is very costly to do so.
The good news is that because the Singaporeans are so strict, they have one of the cleanest living environments in the world and one of the most efficient public transport systems.
Moving to an exciting country like Singapore is an experience that can enhance and enrich the lives of those who undertake to do so. With the correct help and guidance, the procedure needn't be a problematic one, just a little something to spice up your life.
14 Mar 2017
Zak Goldberg
we have Universal Promotion free 100% bonus (5 rollover)
www.onbet168.com
-This promotion is open for onbet168 register players
-minimum deposit SGD/MYR50 free 100% bonus
-Deposit and Bonus must rolled over x 5 before withdrawal
FOR EXAMPLE:
Deposit SGD/MYR 50 + Bonus 100% = 100
*Rollover: 100 x 5 .....



Posted in Entertainment, Leisure & Sports
hai. we are Singapore online casino
if you have interesting betting can live chat us
www.onbet168.com



Posted in Entertainment, Leisure & Sports

No restriction on the UK side based on your medical condition, not even asked.
However, you better check if your GF/wife-to-be is able to hit all the points required to sponsor you. Is she earning at least £18,600/year for the past 6 .....



Posted in Strictly Speaking
Need advise on pre-school, living location, and language classes
Hi All,
My family and I plan to relocate to Singapore by December 2019 and we are a bit divided on the following subjects:
1. pre-school for our son (2.5yrs old)
2. living location. Ideally, we would like to be located close to the school to allow my spouse easy commute to drop off and pick up, or .....



Posted in Relocating, Moving to Singapore
Re: What did you guys bring when relocating? - 2019
If someone else is paying for your shipping, then perhaps you'll want bring your stuff over. Otherwise, it can get very expensive. A large home, taking up a full container, can cost $20,000 or more.



Posted in 30's Club