Choosing the right international school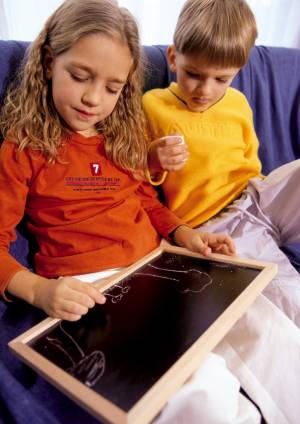 One of the more attractive features of life in Singapore is the excellent education system—one that has garnered many international accolades and which has consistently high positions in school rankings across the world. Many expatriates who have moved to Singapore with their families, including notable celebrities such as Jet Li and Cecilia Cheung, had done so in part because of their desire to enrol their children in the public school system here. Some, on the other hand, prefer international schools, as they believe that these schools place a greater emphasis on a holistic education, freedom of expression and creativity, rather than strict examinations and results.
Luckily, it's not impossible to find a compromise that works. Many international schools in Singapore are able to offer the flexibility that many parents want without neglecting academic rigour, and depending on your requirements, may be even more suitable for your child than a government-run school.
Curriculum
Of the five Cs that come into play when selecting the right international school for your child, curriculum may be the most important factor of all. In Singapore, the majority of international schools run an International Baccalaureate (IB) programme for students typically between the ages of 3 to 19 years. Aside from this, international schools may also use the Cambridge system where students study for the IGCSE and A-levels, the American Advanced Placement (AP) system, or the International Primary Curriculum (IPC) for younger students.
While the O-level examinations have been phased out and replaced with the GCSE in England, the IGCSE—an international qualification that bears similarity to the O-level examinations—continues to be offered in numerous coutries around the world. Students who take the IGCSE go on to study for the IB or for their A-levels, before going to university. The AP system on the other hand, while also allowing students to study subjects at a challenging level, is geared towards college-level work where students are provided with a taste of the types of courses taught at university level and the work involved. Though many find it stressful, others believe that the AP curriculum is a good choice for those looking to learn more about possible college and career choices. Finally, the IPC is a curriculum that's specially developed for students between the ages of 3 and 12. It is used in over 90 countries around the world, and supports the development of an international perspective to help students become global citizens.
Convenience
When considering convenience as a factor in selecting the right international school, it's not just the location and commuting time that come into play. The convenience in resuming studies where the children left off is also an important consideration for expatriates who may return to their home country after a few years. Depending on the curriculum used in the international school here, it could be easy or hard to find a suitable equivalent back home so that the child is able to resume his or her studies with minimal disruption.
Culture
Cohort size and vibrancy of the school culture could affect your child's school experience to a great extent. Different internationals schools place emphasis on different values. While some schools may strongly believe in the value of outdoor sports education, other schools may place a heavier emphasis on community service. Values held by the school are generally reflected in the amenities provided in the school compound. For instance, you may have noticed there were multiple sports-related venues in the school compound but no auditorium. You could also have noticed that student interest groups have organised numerous ticketed performances over the course of the past year, but only one soccer match during the same period. These little hints provide clues as to the type of culture that is nurtured in the school as well as the skills and values that are passed down to the students.
Community
The type of students that make up the cohort in international schools matters as well. Not all international schools in Singapore accept students across all races and nationalities. Singaporeans are allowed to enter international schools on a case by case basis, with the majority of them entering local schools instead. However, as part of the Integrated Programme in Singapore, certain local schools now also offer students the chance to study for the IB diploma instead of the traditional A-levels certification. It's unsurprising to find more than half of the student population in such schools made up of Singaporeans, with students from other nationalities making up the balance. Students of the same nationalities may find it much easier to bond and befriend one another, then they would with students who may speak a different language. The student community also affects the type and level of subjects that are taught. For instance, Mathematics, a highly-prioritised language in Singapore, is far more likely to be taught at an advanced level at international schools here than in other countries.
Cost
It's no secret that the fees charged by international schools are a great deal higher than that of government-run schools. The price difference may be due in part to the provision and upkeep of expensive or luxurious facilities on the campus. Tennis courts, concert halls, multiple gymnasiums and Olympic-sized pools are all well and good, but these amenities add a sizeable chunk to each term's school fees. Ensure that the fees that you will be paying are within your budget, and reasonable when viewed in light of the amenities and services provided.
28 Mar 2017
Rayne
Re: Planning my move to Singapore



16K for a family isn't big unless you wanna live a simple life, Cook at home 3-4 days , shops for .....



Posted in General Discussions
may i know how to we update ICA if we have salary increments? would the update cause any delays such as sending the application to the bottom of the pile again?



Posted in PR, Citizenship, Passes & Visas for Foreigners
Flooring issues - Landlord or tenant to fix?
Hey all.

I've been in my current rented unit for 3 years, and recently been having some flooring issues in the living area. The condo I'm residing at is really old (probably 40 years old), and I'm not sure how old the flooring to the unit is. So recently within the past year, there have been gaps .....



Posted in Property Talk, Housing & Rental