The Right Schools for Expatriate Children in Singapore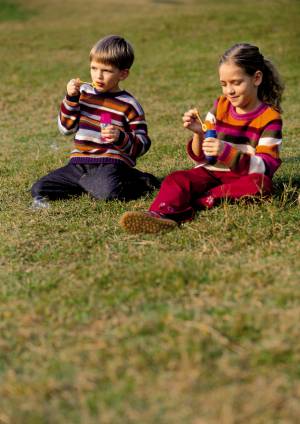 Many expatriates who have relocated to Singapore with their families have found selecting the right school for their children to be a challenge. While the process is a demanding one for most parents, expatriates in particular would have to factor in many other considerations when selecting a school in a foreign country. The selection of an international or public school is the beginning in the search for the right academic environment that fits the child's personality and capabilities. The nature, type and quality of education that expatriate children receive will have crucial and long-lasting effects on them - in particular, those who are likely to return to their country of origin, or who are likely to follow globetrotting parents to other countries.
Six of the most important education considerations for expatriate parents are:
What language needs does your child have?
Which learning approach is best for your child?
What are your child's interests and strengths?
How may your child benefit from local education?
What are the costs involved?
What kind of learning and what qualifications will your child get?
Language Needs
A common problem faced by expatriate children is that of language. Without a firm foundation in English or in any of the other three national languages of Singapore (Chinese, Malay and Tamil), it may be difficult for children to communicate effectively with others and to make friends with local schoolchildren. Even if the children are from an English-speaking background, it may also prove to be a challenge for him or her to communicate with local children who may be accustomed to using local slang or Singlish or who frequently pepper their sentences with a mix of dialects, Chinese or Malay terms. Marked accent differences may further militate against a development of strong bonds between both parties.
Fortunately, this may be a greater problem for adults, instead of children, who may have spoken in a particular way for decades. Children are much more adaptable, and when they enter a new environment, are both likely and able to adapt the way they speak in order to fit in after a while. However, many may wonder if this would be an issue for the children if they are planning to return to their country of origin later on.
Learning Approaches
The way schools teach in Asian countries, as opposed to Western countries, often reflects societal attitudes towards education. In general, classrooms in America may value curiosity, experimentation and individual ability, but classrooms in Asia are far more likely to value effort, willingness to learn and discipline. Which approach is better for your child? If your child is outspoken, active, and thrives in a classroom environment with a strong focus on interaction, international schools may be a more suitable choice for him or her.
However, if you're keen on helping your child develop self-discipline and a competitive spirit, it may not be a bad idea to place him or her in an environment which cultivates such attitudes. Public schools may be a better option in this case, as local parents are infamous for their 'kiasu' attitudes in prepping their children to ace examinations of standards far beyond their years. Expatriate children may have a harder time keeping up, but once they catch up to their peers, they are likely to have outpaced many of their peers back home.
Interests and Strengths
A child's interests are often the first step that leads on towards a fulfilling career in a later part of life. Those who are musically-inclined may go on to become concert pianists, band members, or sound engineers. Those who have cultivated a love of animals could go on to work with animals in an official capacity as a veterinarian, zookeeper or biologist. Nurturing your child's interests doesn't always have to take place at home, and finding the right school with a conducive environment could do wonders when it comes to developing your child's interests and talents. Take your time to do your research and find out more about the curriculum and co-curricular activities hosted by schools. Some schools may have a stronger focus on the arts, while others may lean towards community service or sports.
Choosing the right school for your child may be hard, but choosing the right school overseas for your child is even more difficult. In Part 1 of this post, the importance of understanding and catering to various language needs, learning needs, and the individual strengths and interests of the child when evaluating schools were discussed in detail. In Part 2, the key benefits of a local education are discussed, as well cost considerations and the type of qualifications provided by various institutions.
A Singapore Education
Every country has its own priorities when it comes to the type and breadth of curriculum subjects. Many of these are applicable to public schools, due to top-down initiatives driven by education ministries, but private schools are usually not far behind in achieving similar standards, once the country has gained an international recognition for excellence in certain subjects.
Students from many Asian countries would, for instance, find Singapore a geographically-convenient and attractive education hub when it comes to learning English. These students would be able to navigate through life easily in Singapore, as the local population is bilingual and many speak Asian languages such as Malay, Chinese or Tamil. Many students from other parts of the world, however, would be attracted to Singapore as an excellent place to learn Chinese, a language with rising economic value, while being able to fall back on their English skills at any time.
Mathematics is also another highly-prized subject in Singapore which where all students are expected to learn, understand and perform at high levels from young. The Singapore method is one that has drawn much attention from international communities, as the high ranking of Singapore's students in international Mathematics examinations seems to attest to the efficiency of said method. One aspect of this method is the tackling of word problems in a pictorial fashion. Students do model drawing in order to visualise word problems before attempting to solve them. Though common here, this may be an approach that is uncommon in other countries.
Cost Considerations
School placements are a big deal in Singapore where top schools often have year-long waiting lists. If you have your heart set on getting your child into a particular public school in Singapore, be prepared to spend both money and time in order to improve your child's chances. Studying in local schools could also be difficult for expatriate children. In order to keep up with the lesson pace and to ensure that grades remain excellent, local parents often send their children for costly tuition classes and enrichment classes after school. This could be an additional burden on your finances, if you intend to provide your child with the same.
International schools however, though (slightly) easier to enter than the public schools here, charge a much heftier fee per term. If your employer had sponsored your relocation to Singapore, negotiating for a partial or full coverage of your child's education in Singapore could save you thousands.
Education Qualifications
While local schools may be a transformative experience for expatriate children, those looking to leave within a few years may prefer to enrol their children in international schools which offer an education of a similar quality and level as that taught back home, as this would help the children to adjust to changes more easily when they have to relocate. When expatriate parents select a school for their children, they should choose one which provides a curriculum that is compatible with that of their home country so that children would be able to keep up with lessons and begin afresh in a new school environment easily.
25 Apr 2017
Rayne
Most commercial fish and chips use Cod.



Posted in General Discussions



But nobody is desecrating marriage, there is no intent to tarnish the definition, .....



Posted in General Discussions
Reviving this thread to discuss something Masagos said in parliament today. The government has chosen not to enshrine the definition of marriage in the constitution, instead leaving that up to future generations. In my opinion, this suggests a quiet openness on the part of the PAP, it's clear that .....



Posted in General Discussions