The Best Family-Friendly Libraries in Singapore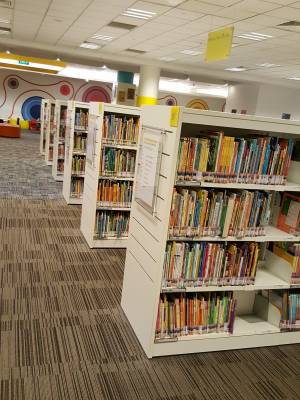 Reading is one of the most powerful tools we have at our disposal to broaden our horizons, to improve ourselves and to connect with the world around us. Many parents are keen on having their children read as much, and as often as they can, because of their belief in the power of the book in helping children to acquire knowledge and hone their language abilities. But how often do children read? A 2015 Scholastic survey of children in the UK found that four dynamics were the most powerful predictors of the reading frequency of children between the ages of 6 to 17:
The child believes that reading books for fun is important
The child enjoys reading
The child's parents read frequently
The child's parents are involved in the child's reading habits
One possible way to help children develop a habit of reading would be to take family trips to libraries together. Regular trips to the library play a large part in helping children to develop a lifelong love of reading and cultivating an interest in acquiring knowledge. Of the many libraries in Singapore, we have picked out the best ones that's worth checking out as a family.
Woodlands Regional Library
900 South Woodlands Drive #01-03 Singapore 730900
Opened on 28 April 2001, this four-storey building houses the Asian Children's Literature (ACL) Collection which hosts over 8,000 titles, including rare books that date back to the early 1900s. The books in the collection have been carefully curated to promote increased awareness and understanding of Asian culture, and are invaluable as a source of knowledge for the older children in particular, as they begin to learn more about Singapore and her neighbours. A thematic exhibition accompanies the ACL Collection, and is a great way to help children learn.
Jurong Regional Library
21 Jurong East Central 1 Singapore 609732
As the largest public library in Singapore at 12,020 square metres, the Jurong Regional Library boasts a wide collection of titles and youth-friendly attractions. The library provides a special service in its Teens Library named 'Verging All Teens' or V.A.T., that focuses on making the library a well-loved destination for youths. The V.A.T. helps the library to stand apart from the rest through its careful curation of comics and graphic novels for youths as well as open-mic performances where youths are able to present their talents to contemporaries. The library also hosts an Early Literacy Library with a collection targeted at children below the age of 3, and children between the ages of 4 and 6.
Library @ Esplanade
8 Raffles Avenue, #03-01 Singapore 039802
Despite its name, this library does not focus on information technology, but rather music, dance, theatre and film. Though smaller than many other public libraries, the Esplanade library stands out from the rest by being the only one to be located within a performing arts complex. Their collection reflects a strong passion for the arts with unusual items such as screenplays, movie tie-ins, dance instructional videos and musical theatre videos available for loan. Music lovers may also rent the library's silent jamming studio and piano practice room at hourly rates. Parents torn between sharing educational books and films with their children can have the best of both worlds by renting a screening room within the Esplanade library and experience having their own private cinema without leaving the comfort of a library.
Central Public Library
100 Victoria Street Singapore 188064
Environmental awareness is a concern for parents and educators worldwide as they search for a way to explain serious global issues to young children. In this respect, My Tree House, a green library for children at the Central Public Library is invaluable in helping children to understand more about the environment. From the building's infrastructure, to the book collection and organised programmes, My Tree House is governed by green principles and promotes environmental literacy. At the centre of the eco library is a giant tree house constructed from recycled materials such as bottles and timber, and lit by energy-efficient lighting. Children would be fascinated by the interactive Knowledge Tree which is nourished by correctly-answered questions about the environment, and withered by incorrect answers. A visual projection on the Weather Stump is another intriguing exhibit which records up-to-date information on weather conditions on the Marina Barrage.
23 May 2017
Rayne
Posted in Entertainment, Leisure & Sports
Now there's the new way of contacting, they no longer use prefix of +65, they use normal mobile numbers, what an upgrade! :???: :???:



Posted in Business in Singapore
Re: Planning my move to Singapore



16K for a family isn't big unless you wanna live a simple life, Cook at home 3-4 days , shops for .....



Posted in General Discussions