Does health insurance cover your active lifestyle?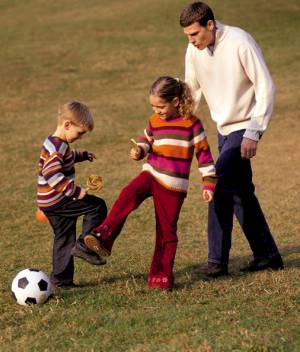 It can be hard to find time out of our busy schedules to exercise frequently, but the myriad of benefits associated with having an active lifestyle all point to the importance of finding time to participate in sports or a fitness routine on a regular basis.
From building muscle strength and burning calories to reducing the risk of chronic diseases and boosting your mood, people definitely have a lot to gain from having an active lifestyle, yet the increased risk of activity-related and sports-related injuries should not be overlooked. These injuries come in many guises, including sprains, bone breaks, and also more serious muscle conditions, as well as long-term afflictions like arthritis.
To be truly worry-free, having the right health insurance plan to suit your active lifestyle will ensure that you can do everything that you love with added peace of mind. One thing that you'll need to bear in mind, however, is due to the increased risk of injury, some health insurance plans' benefits may be too low or restrictive to provide adequate cover for your active lifestyle.
Because of this, there will be a number of things you will want to watch out for in your current or potential health insurance plan to determine if it is the ideal plan for your active lifestyle needs. To help familiarize you with the things you'll need to look out for, we asked our friends over at Pacific Prime Singapore, a global insurance brokerage, to share the following tips with us.
Do you and your family possess health insurance?
While permanent residents and citizens in Singapore get to enjoy access to the city-state's Medisave social security system, most expats aren't eligible for these benefits. As such, obtaining a comprehensive private health insurance plan is immensely important in order to avoid being vulnerable to sky high medical fees (e.g. fixing a forearm bone fracture at a private hospital can cost up to SGD 15,331).
Beyond this, if you are the main policyholder it's definitely a good idea to double check whether your other family members (e.g. your children) are covered by your health insurance plan. As we all know, kids tend to be the most active people around, which is why they're usually more prone to accidents and injuries. For this reason, you'll want to make sure that all your family members have adequate cover in place for sports-related accidents.
Look at your policy exclusions
As discussed in our recent article on common health insurance exclusions, a plan's exclusions are the services that the policy will not pay for. Every health insurance plan will have its exclusions, which you can find under the "exclusions" section of your policy wording. One important thing to note here is that every insurance plan is different, and certain plans (especially the cheaper ones) will usually exclude more items or have much lower coverage limits than other more comprehensive plans. It is especially important for those of you who participate in sports activities to check whether your sport is covered by your health insurance policy.
Is your sport covered?
As a general rule, most health insurance plans exclude coverage of injuries caused by engaging in professional sports or sports competitions. That said, most injuries and bodily harm sustained from participating in recreational sports (e.g. swimming or badminton) are generally covered, unless it has been specifically excluded in your policy. As more dangerous activities are attached with a higher risk of injuries, sports such as parachuting and BASE jumping are a general exclusion in health insurance plans.
Because of the added risk that comes with participating in certain sports activities, it can be a bit of a conundrum to find the ideal plan, as not every insurer will offer plans that are tailored towards people with active lifestyles. Fortunately, there are a number of policies out there that offer coverage options specifically designed to meet the needs of this demographic. For a full review of all your specific coverage options, it can pay to talk to an experienced insurance advisor like Pacific Prime Singapore.
Coverage outside of Singapore
Not all health insurance policies will provide worldwide coverage, so be sure to check whether you've got a local or international health insurance plan. International health insurance is a great option if you're going to be doing any sports activities overseas, as they tend to cover the emergency medical evacuation benefit, meaning that, in the event that you require emergency medical attention and there are no medical facilities in your current location, the costs of transporting you to the nearest adequate treatment facility will be covered.
Ensure that you have comprehensive health insurance coverage
Often times, injuries sustained from sports can be severe, resulting in the requirement of lengthy hospitalization and rehabilitation. Bare-bones health insurance plans with in-patient only coverage will pay for your hospitalization costs up to the plan's limit, but likely won't cover any physiotherapy costs or follow-up appointments. If you've got an active lifestyle you may want to consider a plan that also includes comprehensive outpatient coverage, so that treatments like physiotherapy and even follow-up surgeries are covered.
Looking to find out more about your sports coverage options? Be sure to get in touch with the helpful international insurance experts at Pacific Prime Singapore today. They are more than happy to provide unbiased insurance advice for your needs, as well as give you a free quote.
08 Jun 2017
Pacific Prime
Whining mama doesn't get much sympathy in Dublin!

https://www.independent.ie/irish-news/i-was-refused-by-d4-restaurant-in-case-my-little-girl-disturbed-diners-30930651.html



Posted in General Discussions
Lisa, yes, taking Grab is doable and I have done that too. Works great if you are only going to be within JB. If you have to drive further, like we did to my in laws town, Seremban, then obviously Grab won't help.



Posted in Travel & Holidays



Lisa, that sounds interesting. Might have to try that but first I need to buy a steamer,, .....



Posted in Beauty, Health & Fitness