How Might the UK Election Result Affect Asian Markets?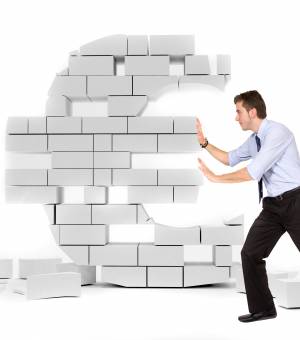 The UK has endured a period of turbulence in the last few months, with the election dominating headlines as people decided who would lead their country in a time of instability and uncertainty. With Brexit negotiations looming, the result of a Hung Parliament and weakened Conservative government could be one of the most significant in recent British history. This article will look at the possible effects the election may have on Asian markets.
Trading
It will be interesting to see how traders react to the result in the UK, which has forced Theresa May to seek support from the DUP in order to form a government. It is still early days, yet the pound was pulverised by an election result which, in the eyes of many businesses and markets, was undesirable.
Those trading forex with Asian currencies may be pleased by a weakened pound, which could prove to be a lucrative trading opportunity when the currency rises in value. The markets could be stimulated by this volatility, which is sure to last for an extended period whilst the election dust settles.
Business
Some reports indicate that the effects of the UK election on Asian markets were limited, with the Nikkei stock average up 0.22% on the previous day. This would suggest that businesses in Asia are largely operating as usual, with the UK election causing no major upsets as of yet.
It remains to be seen whether a weaker UK government will affect business with Asian companies. The weakened pound is sure to make dealings cheaper for countries trading with the UK, so it will be interesting to see if Asian businesses take advantage of this.
Brexit
There have been widespread speculations that a weakened Conservative government could lead to a softer Brexit, something which would have major implications for the economic future of the UK. It would ensure that it has a strong trade relationship with its nearest countries, and potentially bring more stability to the pound in the long run.
This would lessen Britain's need to seek new trade deals elsewhere in the world, meaning that the Asian markets would have less chance of being shaken up by a host of new deals between Britain and Asian countries.
Speculation
It should be noted that the most significant result of the UK election has been the uncertainty which has been introduced into the British economy. Any indication as to the future of the British economy and its potential implications for Asian market prices is, as of yet, unclear.
It could be the case that the UK election results have no effect whatsoever on Asian market prices, given that much of the economic information and forecasts are mostly speculative.
There have undoubtedly been ripples in the global markets as they reacted to yet another controversial and destabilising political result. As of yet, the Asian markets are relatively unscathed, but Asian traders and the world will now look to the future for an indication of the long term effects of this result.
14 Jun 2017
Zak Goldberg
Re: I feel so sad having to choose between SG and Canada



Same with citizenship. Singapore has been known to strip people of their .....



Posted in General Discussions
actually Carbs sometimes needed , for energy. Protein is more on repair build muscles.

junk food can eat , but not like every day.

Actually also have to depend on individuals gene, etc too.



Posted in Beauty, Health & Fitness
Hong Kong is worse, they even have a derogatory name in Cantonese for foreign devils. I don't have a big problem with natives throwing insults if foreigners show up in their country and act like a$$holes.



Posted in Leisure Chat, Jokes, Rubbish
I bought some affordable art, household items and adhoc resale items from firstunicorngifts website in case you are keen.



Posted in Relocating, Moving to Singapore
Places to get Affordable Art Pieces in Singapore
Hi, does any one have any idea of where I can get affordable art pieces of below $100 in Singapore besides Ikea.



Posted in Staying, Living in Singapore